EGL Feedback Page: http://eglfeedback.livejournal.com/1480523.html

Secret Shop's Ribbon Heart Flat lolita shoes are now available for Pre-order at MinkyShop.com. Shipping in December, orders can be placed now to guarantee a pair. Available in S, M, L and in four different colours. Please visit the listing here, for full details, or click the image below.




If you haven't been to the store before, there is plenty to see and do, and international ordering is professional and easy with a choice of shipping methods. We're also on Facebook and Twitter, please drop in and say hi.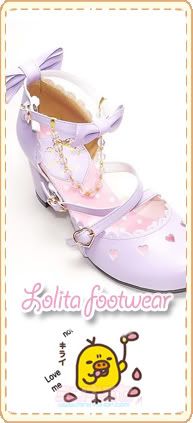 Thank you!

Minky x

www.facebook.com/minkyshop