Here are my term of sales
~I only accept paypal as a form of payment~
~I do not accept e-checks or cash~
~Shipping rates are NOT included~
~I am not responsible for lost or damaged packages~
~I am not looking for trades unless stated otherwise~
~I do not do holds unless stated otherwise~
~I can do payment plans with a 20% non-refundable fee from the total cost of the item~
~I expect paypal invoices to be paid within 24 hours, or it will go to the next buyer in line~
~PLEASE DO NOT contact me about an item I have that I am not selling in any of my sales posts~
~First person to leave their PP info gets priority!~
~Feedback page found here~


Hello everyone~! Just wanted to announce the arrival of Pretty in Dots JSK to my Etsy Shop!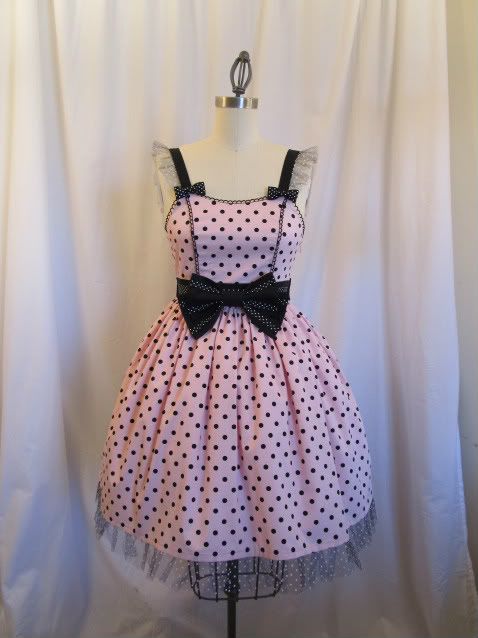 This is a made to order listing so that I can ensure the best fit
http://www.etsy.com/listing/84936718/pretty-in-dots-lolita-jsk-pink-x-black

Also~! Having a major sale on some of my sample pieces~!




Alice and the White Rabbit with match headbow set now $140
http://www.etsy.com/listing/82589356/sample-piece-alice-and-the-white-rabbit?ref=pr_shop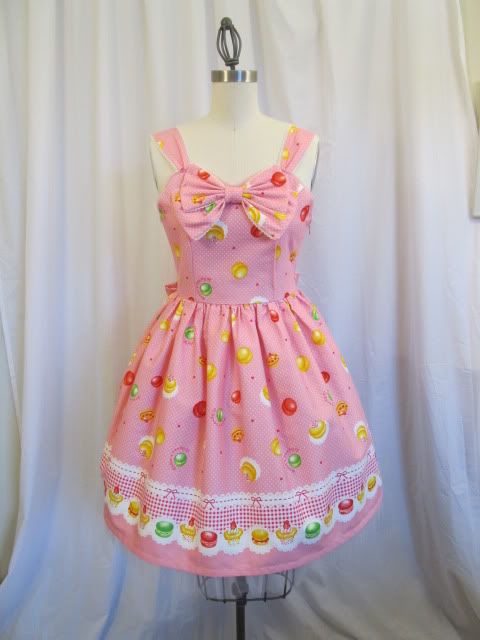 Queen's Candy JSK in Pink with matching headbow for $140
http://www.etsy.com/listing/72521909/sample-piece-queens-candy-jumper-skirt

For EGL members~! Please use the coupon code (PrettyDots) to get free shipping~!

Also check out my brand blog for updates~!
http://littlemacaronfashion.blogspot.com/