Feedback: http://eglfeedback.livejournal.com/690797.html

Trades: I am looking for a black cardigan/bolero/jacket.

Hello, I have this Baby The Stars Shine Bright JSK for sale.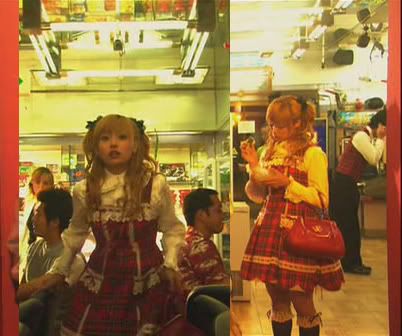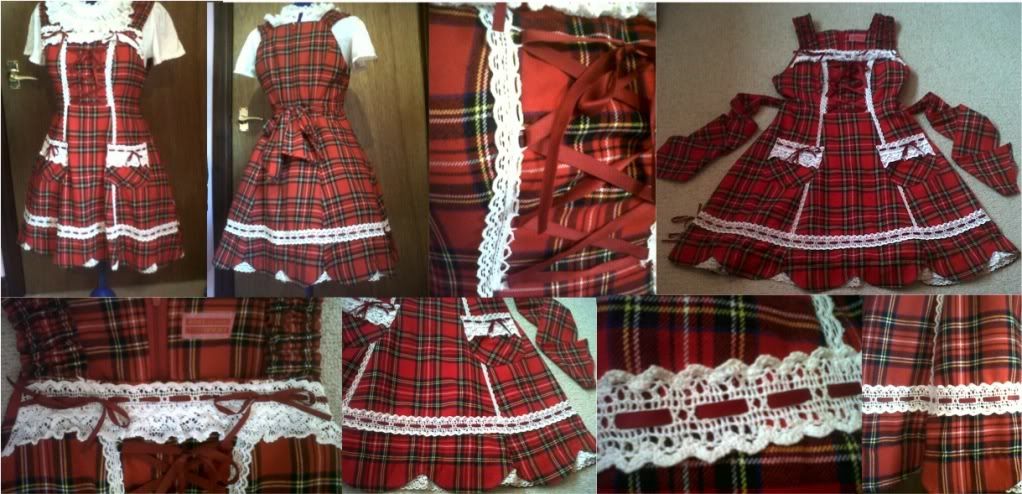 In the pictures you can see that the lace on the front has stretched a little where the ribbons go through. Also on the bottom there are some pulls in the lace that aren't noticeable unless close up as you can see in the photo.There may be some feint yellowing in some places on the lace.This JSK is totally wrinkle proof, washable and whiteners don't effect the tartan.There have been many versions of this JSK with slight design differences however this one is the same version as the one from the Shimotsuma Monogatari movie.
Hello Lace:http://hellolace.net/wardrobe/baby-the-stars-shine-bright/type/jsk/item/143/
(The hello lace info is for an earlier version but the only difference is that the lace on the bodice where the ribbons are doesn't go as far down.)
Price: SOLD

Dorothy Perkins top.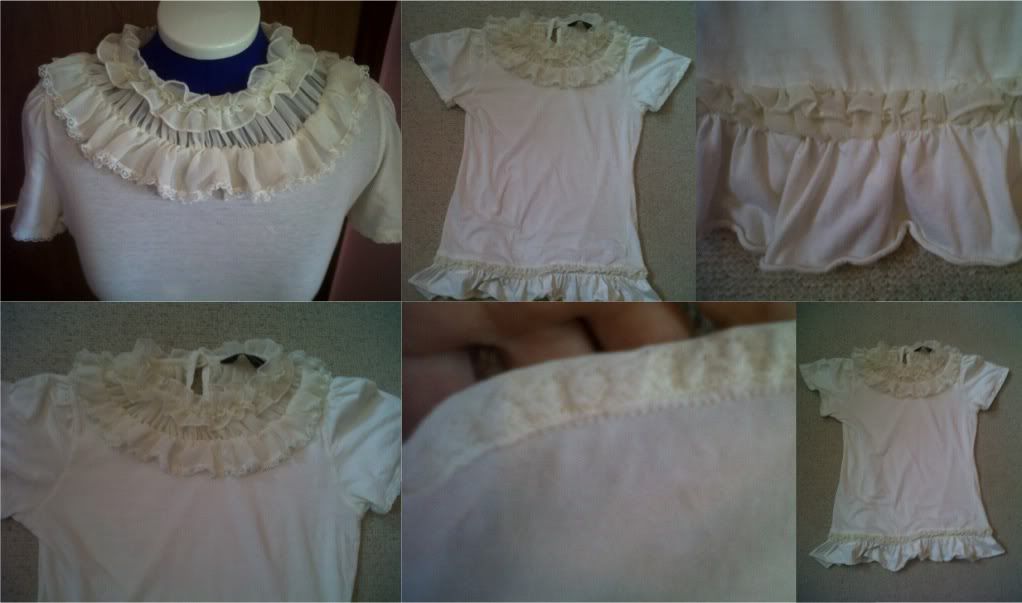 This is a very cute Dorothy Perkins top. Size UK10. There is a very small hole on the side from where the security tag was in the shop.
SOLD

Select crop Jacket.


New without tags. Size UK10.
TRADED

Thankyou !
Please leave your feedback link in your comment.

Past Post:
NWT Innocent World Blouse:http://egl-comm-sales.livejournal.com/16604252.html