READ BEFORE YOU BUY (Sorry it's so long!):
http://therrymonk13.livejournal.com/4880.html#cutid1
 
Feedback: http://community.livejournal.com/eglfeedback/218461.html
151+ positive
1 neutral


Angelic Pretty Polka Dot Chiffon OP - $200
Gorgeous, fully-shirred chiffon onepiece with white polka dots. Comes with built-in petti, detachable waist ties,and detachable bow at waist. Sleeves are sheer. In excellent structural condition, but smells a bit of smoke (it was this way when I purchased it, I've neither worn nor attempted to wash it since I live in a foggy area, so I'm a bit nervous about hand-washing things).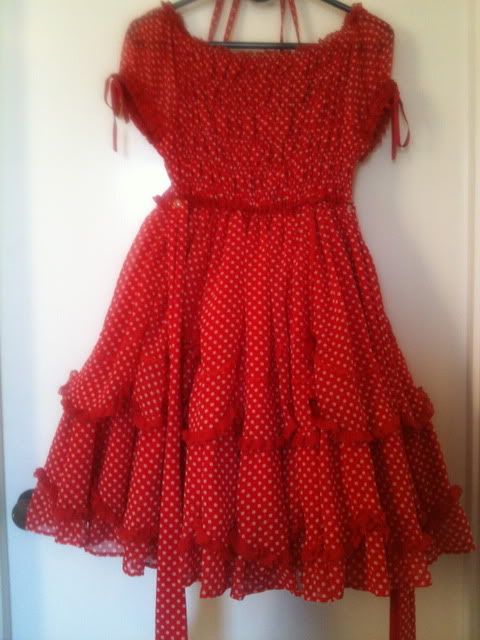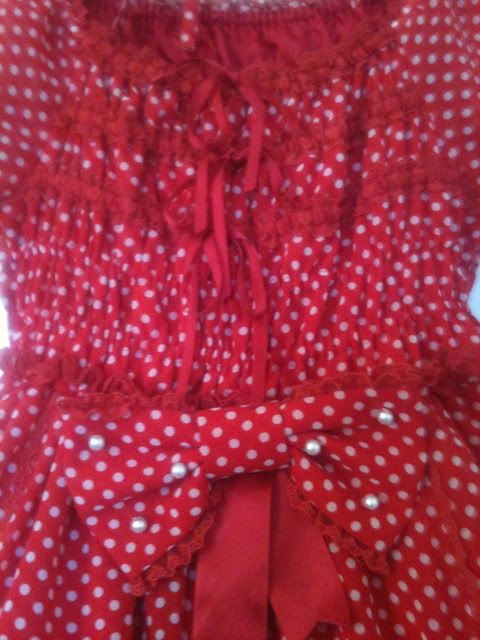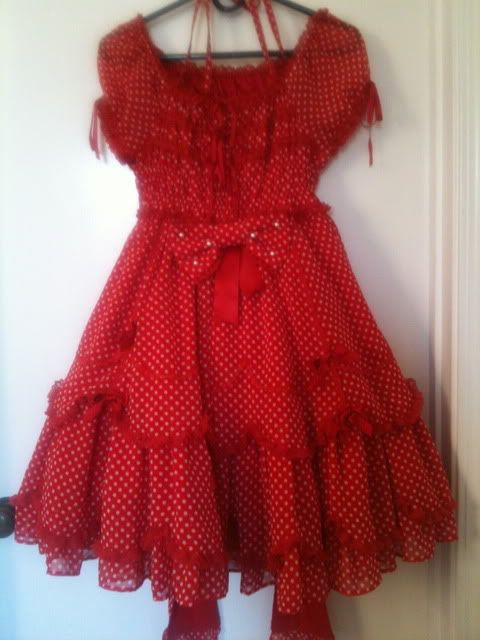 Russian Doll Dress - $40 obo
A vintage knit Russian Doll-printed dress. I bought it because it reminded me of Jane Marple's Russian Doll line, but alas, it's a bit too small (I have a 38" bust and the buttons gap). Hoping to find it a better home!
Great vintage condition, except that the lowest button is off (attached with a thread). I'd fix it but my sewing kit isn't with me right now.
This would work better as a lolita-inspired otome outfit than an all-out lolita dress, given that the knit is heavy.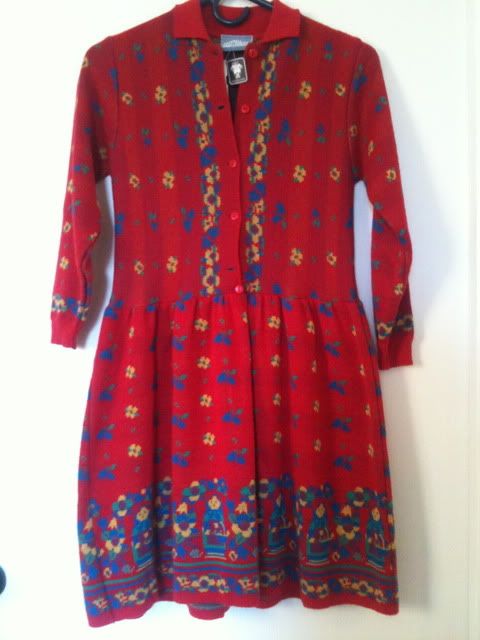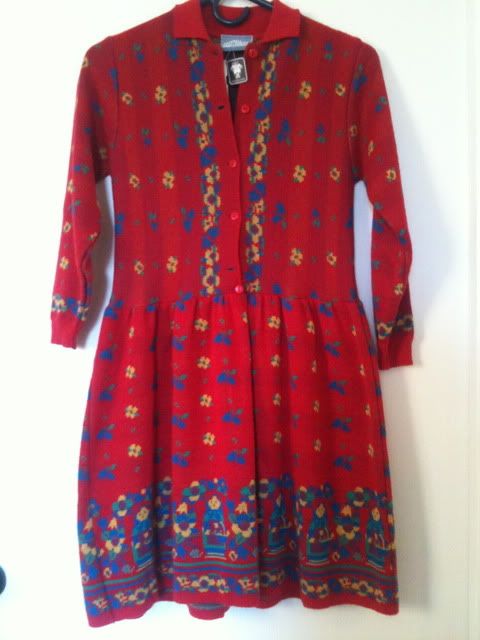 More photos:
http://s2.photobucket.com/albums/y5/imfishierthanu/?action=view&current=IMG_4040.jpg



Innocent World Bolero (off-white) - $40
Bust: 34"-38"+
Good condition.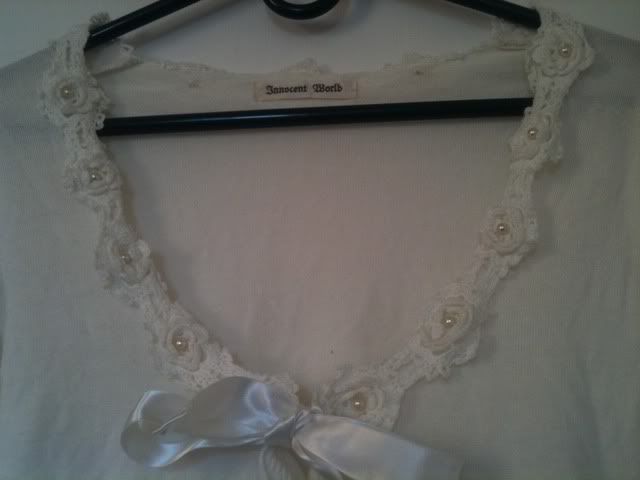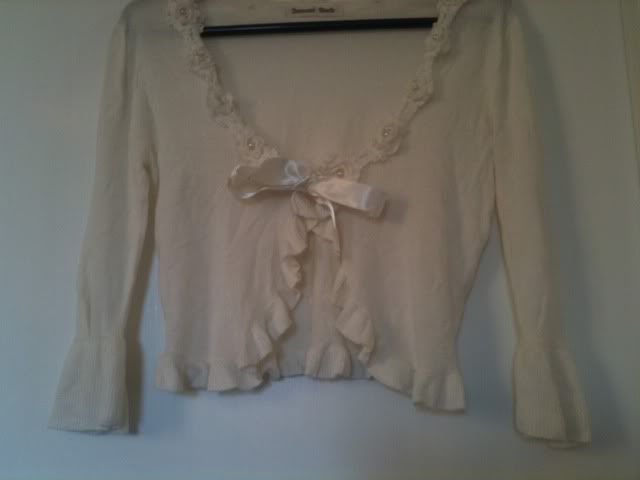 Bodyline Blouse (white) - $35
Bust: 32"-40"
Waist: 30"-38"
Length: 21"
Sleeve Length: 25"
Excellent condition, fully shirred, detachable sleeves!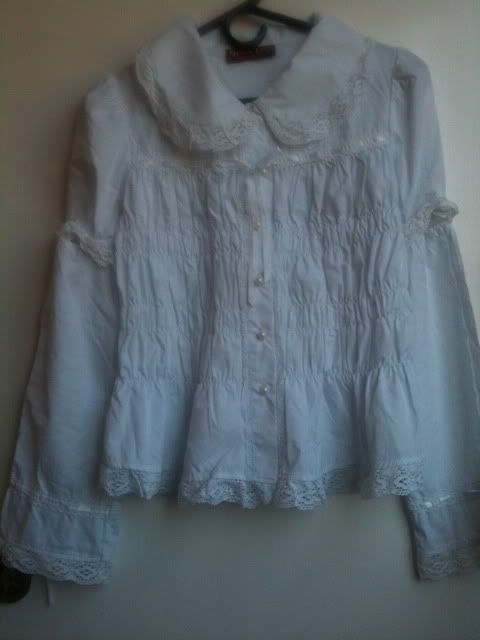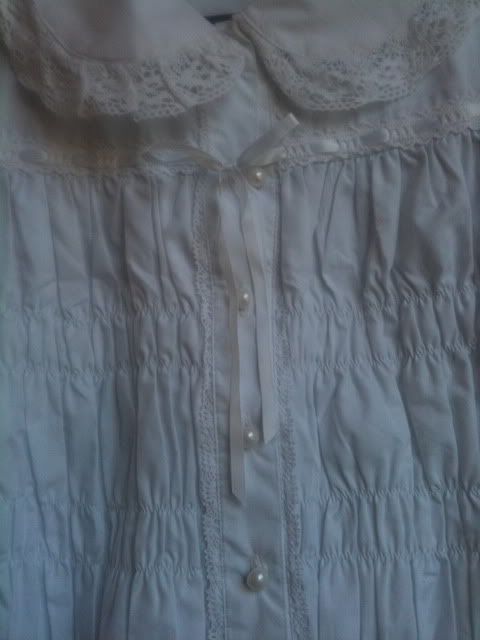 Sleeves:
http://s2.photobucket.com/albums/y5/imfishierthanu/?action=view&current=IMG_4053.jpg