If you like some of my finds here, be sure to watch my blog. I pick up vintage and antique pieces that are relevant to lolita, dolly kei, mori girl, otome, and fairy kei as well as bohemian, and iconic vintage styles from a variety of decades. I'm also currently working on a vintage clothing care guide that will be posted soon:
http://minerva-materia.blogspot.com
RULES:
-All sales final.
-No holds.
-International buyers welcome!
-Paypal preferred. First to leave their address gets the item. Payment is due in 24 hours or it goes to the next buyer.
-Shipping not included. Please leave your area code or country &city for a final price. Any difference in over-estimated shipping $2 or more I'll refund you.
-All clothing is
FLAT MEASURED
in inches.
-I will send out your order in 3-4 days.
EGL Feedback Page:
http://eglfeedback.livejournal.com/955306.html
Cropped Kodona Pants with deattacheable suspenders.
$30
Marked size 1, but the legs are pretty loose, it's the hip size you have to look for. What drew me to these was the sturdy looking suspender belt. There is also a center fold on the pant leg, and cuffed at the bottom. Really bummed this doesn't fit me. The pants hit at mid calf.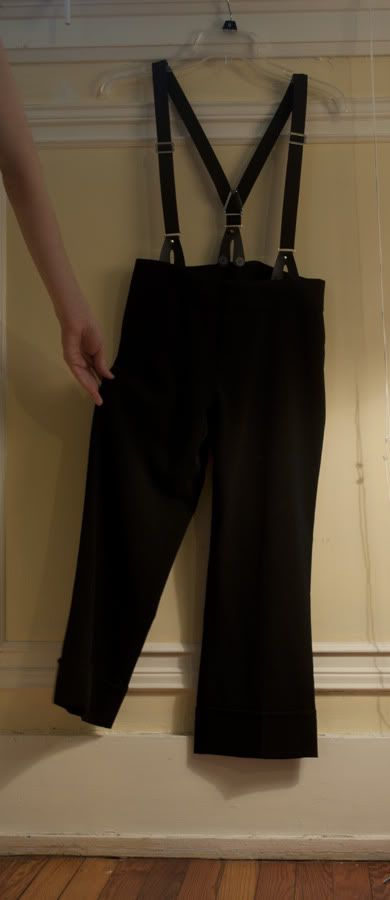 hips: 14 inches.
length: 31 inches
widest leg hole at top: 10.5 inches
tapers down to: 8 inches
suspender belt: stretchy, but flat is 13.5
Ruffled Aristocratic High Collar Cream Blouse PAYMENT PENDING
$25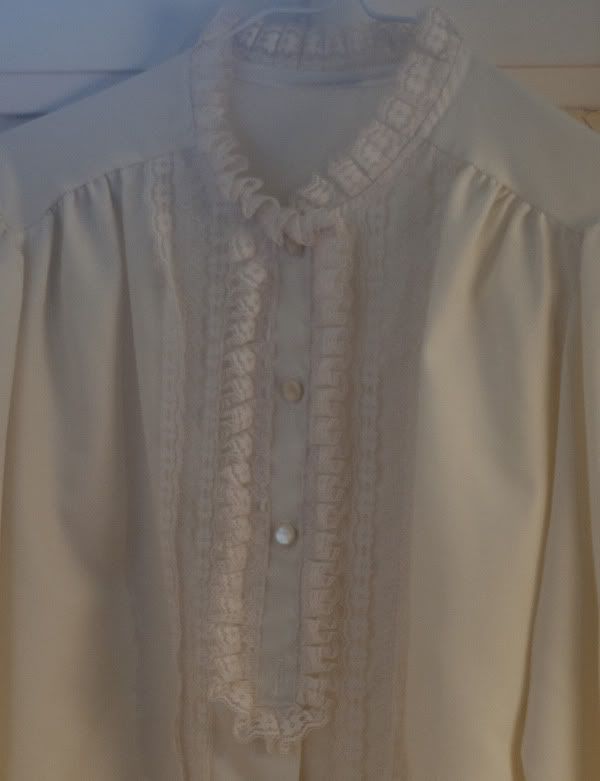 Bust: 22.5 inches
Shoulder: 15.5 inches
Length: 26 inches
arm length: 24 inches
Cool-Grey Sailor Blouse
SOLD
$20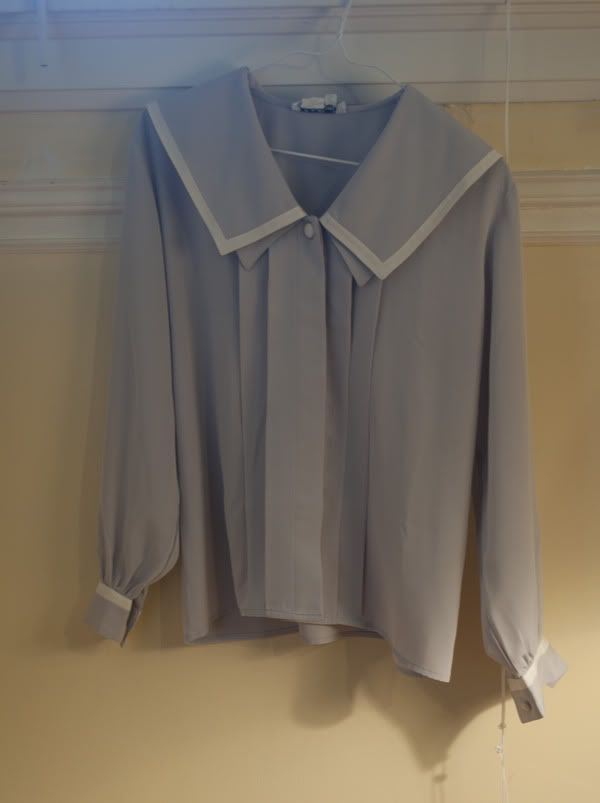 The collar is layered.
Bust: 19 inches
Shoulder: 17 inches
length: 21 inches
arm length: 21 inches
Flower Motif Vintage Blouse
SOLD
$15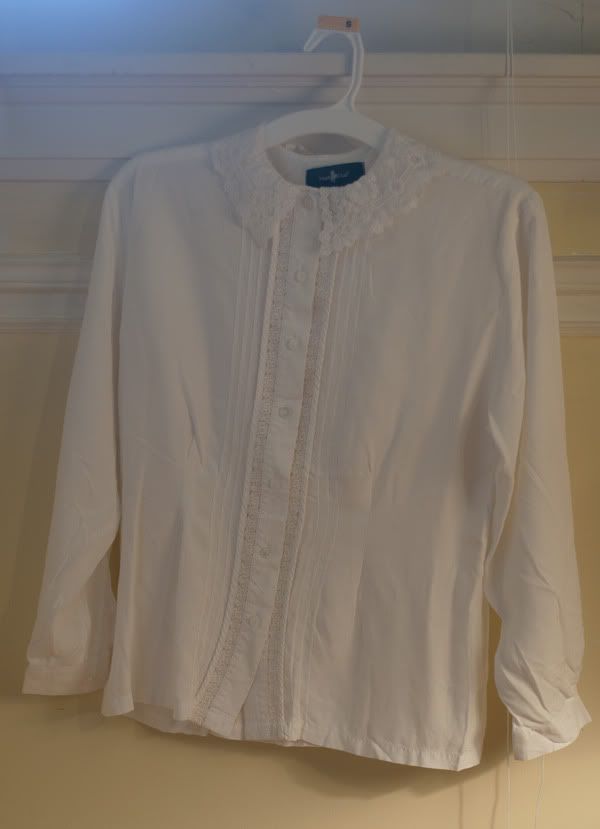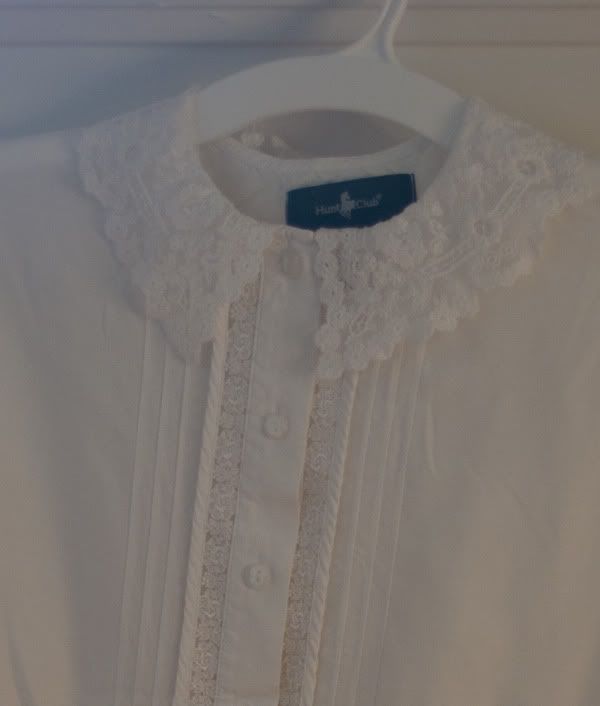 Pleated and a panel of rose lace down the center. The collar is delicate lace. Has small darts to taper at the waist. Can fit a variety of bodytypes. Made of rayon.
bust: 19 inches
waist: 17.5 inches
shoulder: 17 inches
length: 23 inches
sleeve length: 20.5 inches
Offbrand H&M Pleated Blouse Grey
$10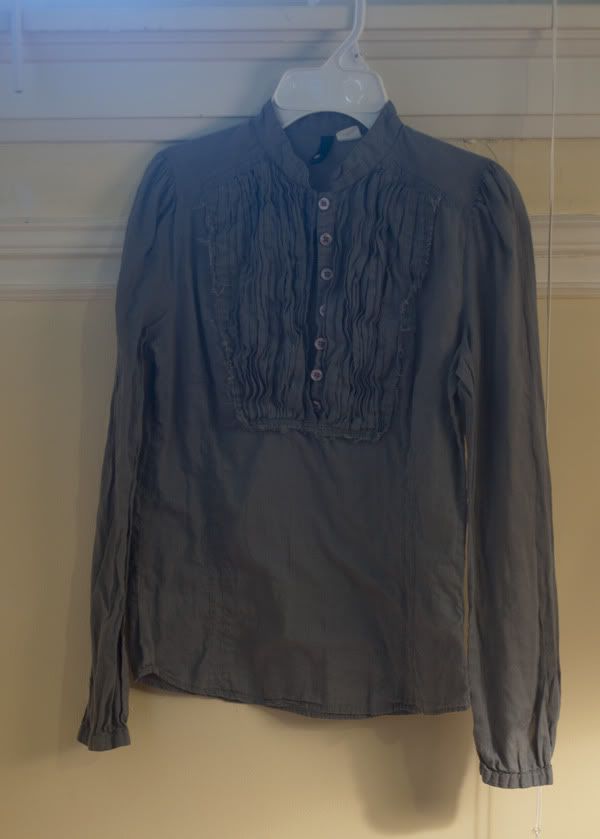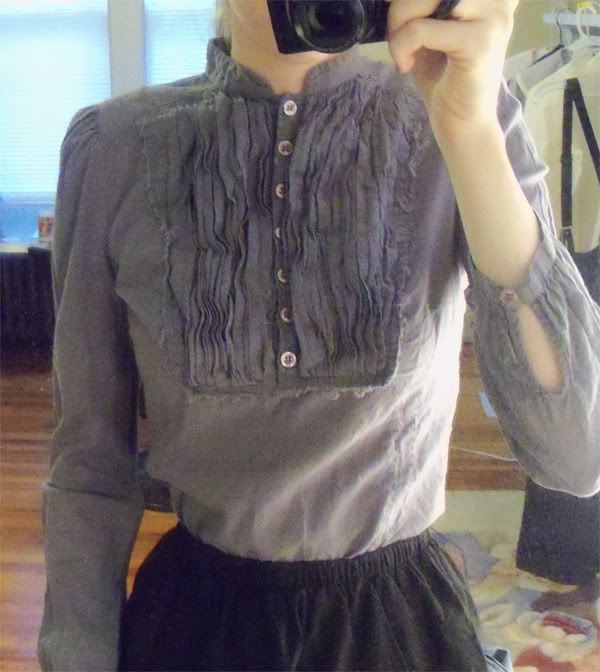 A very thin fabric, but surprisingly I didn't find it see through. Not aton of stretch to these. I'd recommend them for someone who's an extra small to small.
bust: 17 inches
waist: 15 inches
length: 22 inches
arm length: 23 inches
Offbrand H&M Pleated Blouse Black
$10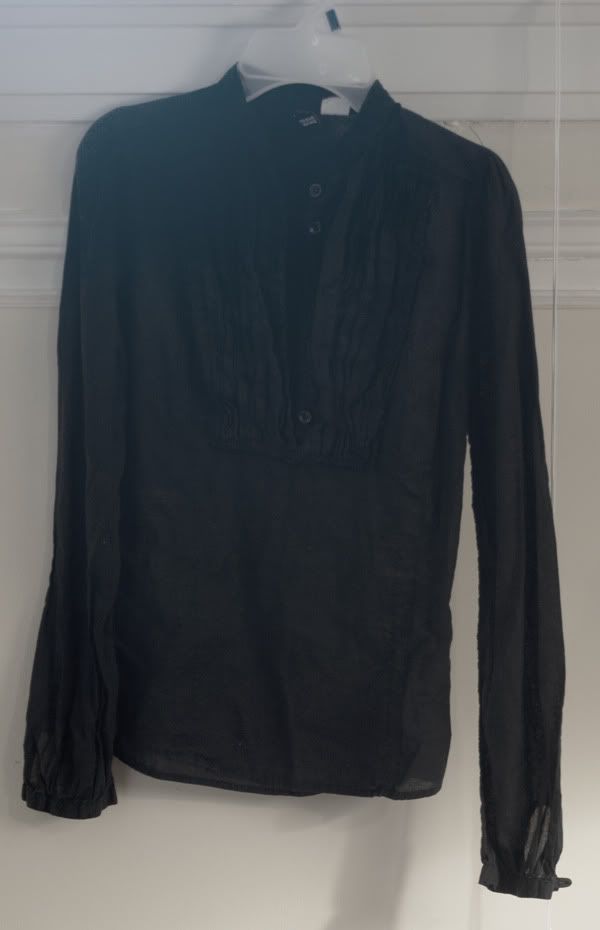 Same as the grey blouse in size and style, I just desaturated the image so you could see the detail more clearly.
bust: 17 inches
waist: 15 inches
length: 22 inches
arm length: 23 inches
WTB/DT
I'll accept trade, or partial trade. I'm particularly looking for the bodyline shoes listed. Please when making an offer please include the dimensions of the the inside of the shoe. I'm a US size 8.5.
I'm not interested in anything in red, or black & white colorway right now.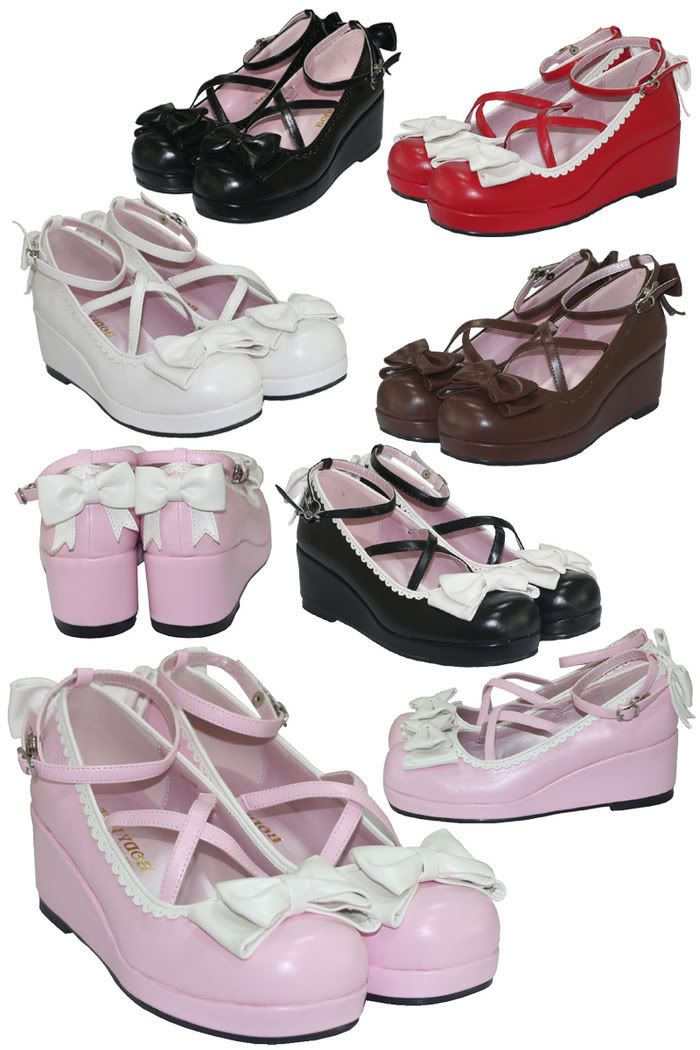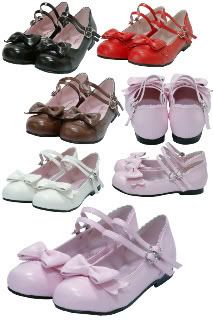 I will also trade for two other medium sized bodyline jsks: striped alice in sax&pink and pink&black, or heart biscuit in pink.
Thank you for looking!