I have several things I'd like to buy. Everything is pretty much primarily black or white.

First up, and most important, I'd like to buy some simple or classic loli style skirts, OPs and JSKs in black. Black on black motifs/prints are great as are black with a little bit of print or embroidery detail, but it has to be as close to solid BLACK as possible (so no polkadots, no stripes, etc). I just started a new job and I have to wear full black on occasion. In lieu of going out and buying a bunch of boring black dress pants, I'd like to get some more feminine items to incorporate into my business casual wardrobe.

Brands: Brand, indies brands and off-brand all welcome. Slightly damaged items are welcome as well.

Style: Gothic and classic, but very simple. As much black as possible.

Price: I'd like to keep it under $40US for tops, under $60US for skirts and under $100US for JSKs/dresses, shipping to Toronto, Canada included. I might go a bit over if it's something I absolutely can't resist, but in most situations, I'm not really willing to go over these limits.

I'm especially interested in:
high waist and corset waist skirts
gathered bust dresses
fitted waistlines
embroidery
ruffles
machine washable (I am lazy)

I dislike/do not want
lace monsters (lace as an accent or trim is lovely)
cheap lace (I love venice lace and embroidered lace though)
black with white lace old school style items
empire waist dresses
full puff sleeves (good for loli, awkward for work)

Some examples of the styles I like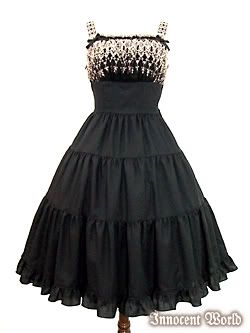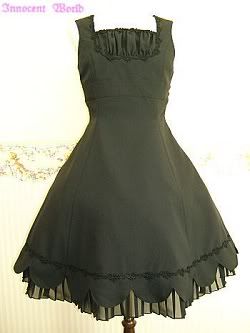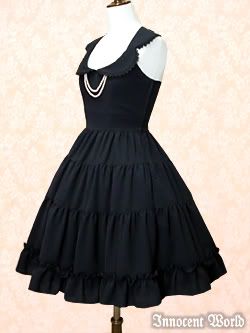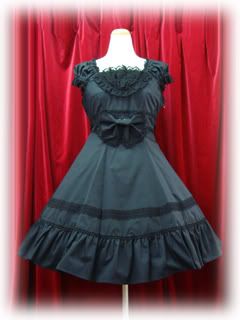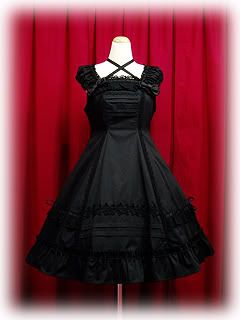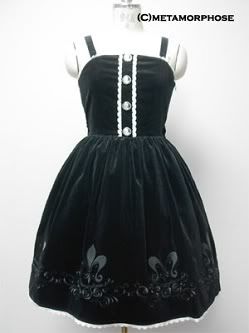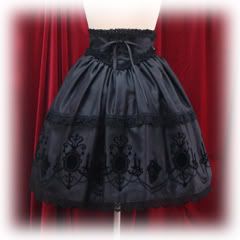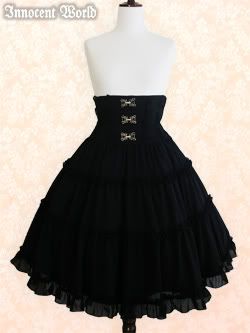 In the case of giant bows, I'd REALLY like if they were removable.


Also looking for a peasant blouse inspired blouse in either solid black or solid white. Either one of these, or something similar with the large lace ruffles around the neckline: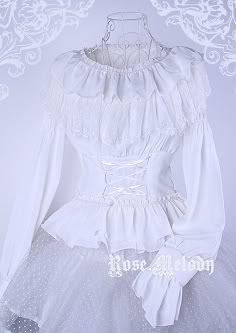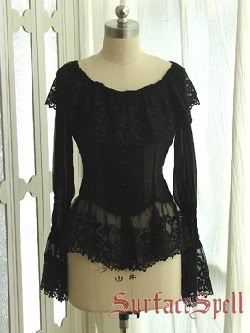 And finally, I'd love to buy something similar to this top with the soft fluttery sleeves in black or white (or any combination of black and white):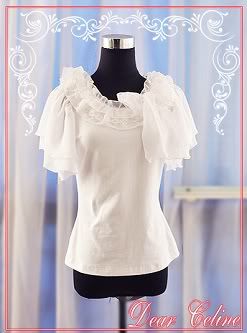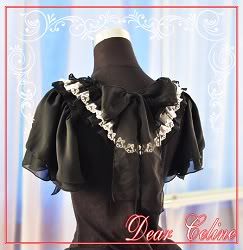 Feedback (and lots of it): http://community.livejournal.com/eglfeedback/182948.html

Please comment with your asking price INCLUDING shipping to Canada and any paypal fees. Thanks!