Terms of Service


Payment:

I accept paypal only, sorry!



Priority:

For guaranteed priority, you must (1) be the first to leave your paypal for the item, (2) pay full price, and (3) pay within 24 hours of invoice. All three conditions must be met for your spot to be guaranteed.

Otherwise, the item moves down the line to the first person who fulfills all three criteria. For example, if you leave your paypal first and can pay within 24 hours, but you offer a price lower than the asking price, then the buyer who left their paypal after you and will pay full price within 24 hours gets the item instead. If no one fulfills all three criteria, then highest priority goes to conditions 1 and 2. If no one offers full price, it goes to the buyer offering the highest price. I will wait 24 hours after receiving the highest offer, to give the other buyers a chance to counter-offer.


Holds:

I am willing to hold items for a non-refundable 20% deposit, unless stated otherwise. This may be negotiable, let me know if you want to work something out.




Please leave your paypal address to hold your place in line

. I will not invoice until you give me the go-ahead. Paypal addresses will be screened for the buyer's protection.



Shipping

: I ship by default using recycled packaging and first class, un-tracked and uninsured. For international shipping, I automatically mark packages as "gift" and mark the price down. Please let me know if you would like something different!




I am not responsible for the item(s) once it has left my hands. If the package is lost and no insurance was purchased, I will certainly descend upon the post office on your behalf, but I do not refund.




Offers are welcome, but please keep in mind that due to my priority policies listed above, you may forfeit your spot in line in the process.




Loss of communication after 24 hours will be interpreted as a loss of interest, and the item will pass on to the next buyer in line.




All prices are in USD, and all measurements are amateur because I am armed with only a straight ruler and a flat mattress.




I reserve the right to refuse to sell to a user due to their feedback record, or due to poor transaction experiences I have had with them in the past.




If you are more comfortable purchasing through PMs, feel free to do so. However, please leave a comment here stating which item you are interested in and that you have PMed me, as a courtesy to other buyers.



My feedback is here.




Classic amethyst x silver necklace



Came with one of my previous purchases, but the color simply doesn't work with any of my classic wardrobe =( Hoping it'll go to someone who will appreciate it a lot more than my wardrobe!

Measurements
Length: 8.25" from the clasp to the top of the pendant
Pendant: 2.15" wide (at the widest point) 3.25" tall (from the top of the pendant to the bottom of the small, dangling heart)



Price: $5 + shipping and pp fees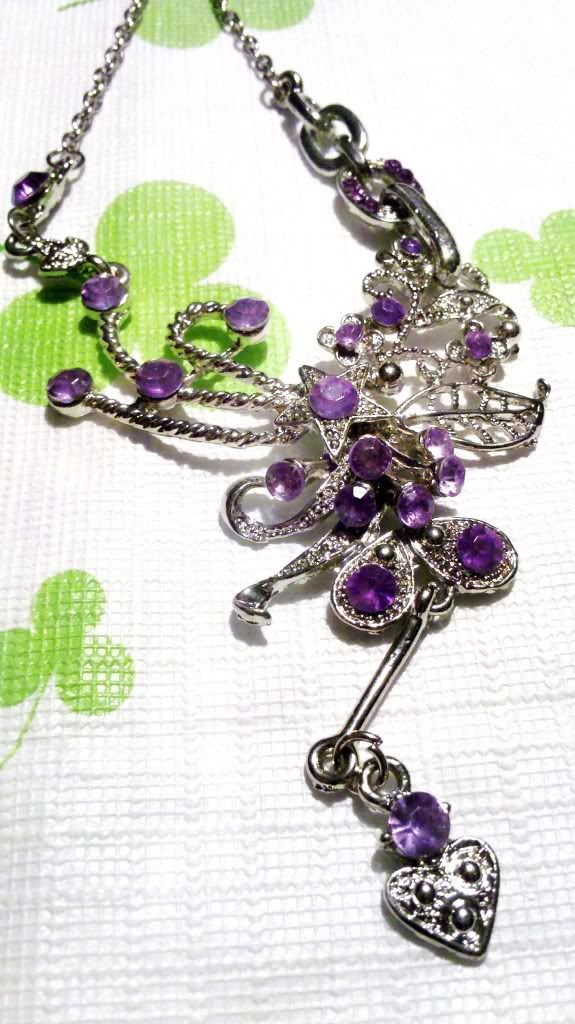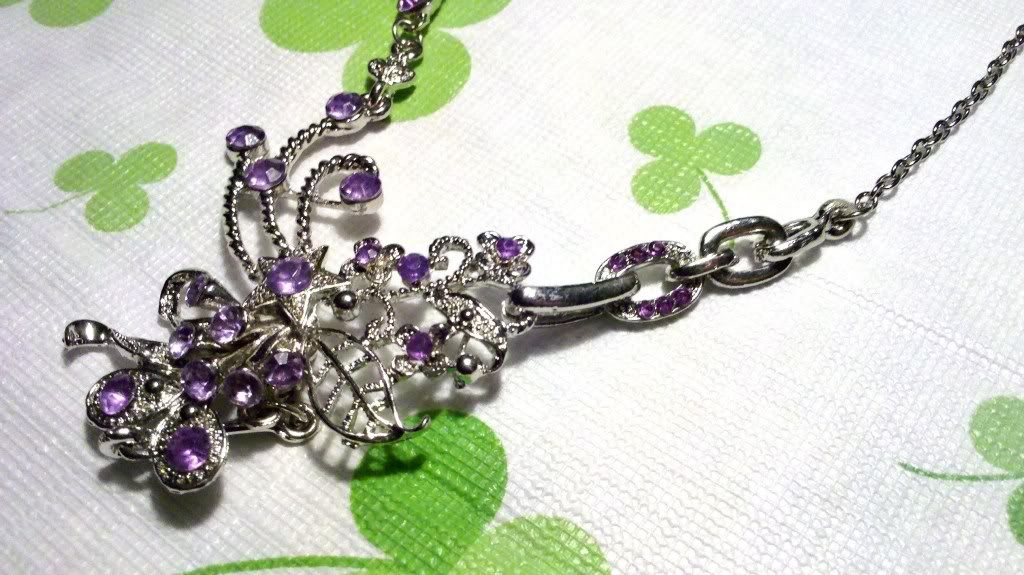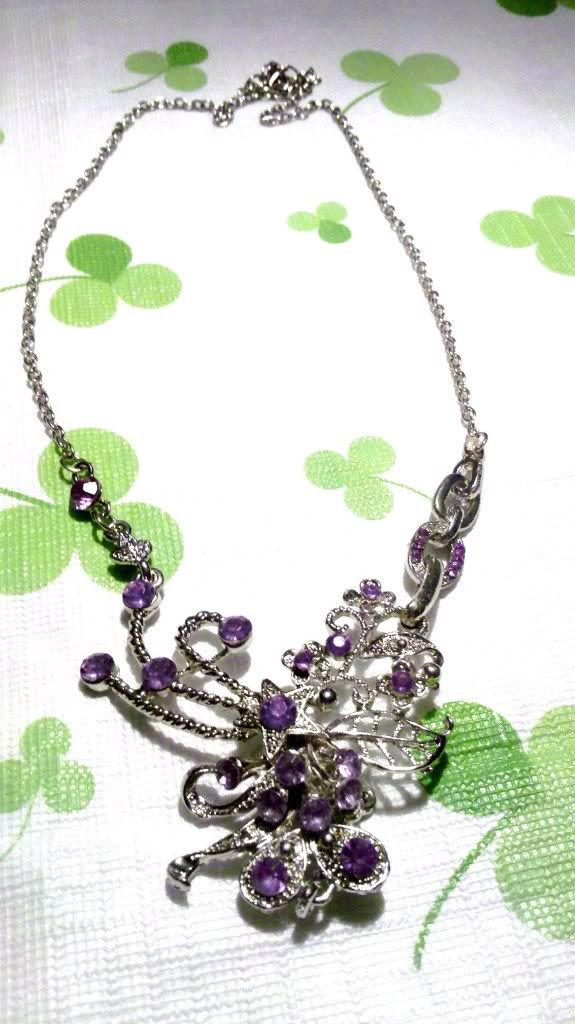 [ Proof picture ]



Putumayo white x black cutsew

I was super excited to get this, but realized after trying it on that the higher-than-normal neckline really didn't look flattering on me D: And believe me, I tried really hard to make it work, but had to accept in the end that it just wasn't meant to be ;_;

The cutsew is in very good condition, but does have some minor pilling all over (slightly worse on the sides of the hips). Also has neckties that you can tie however you like! I personally like to cross them in front before tying in the back, but I've seen girls look great tying them normal halter style as well =]



Price: $35 + shipping and pp fees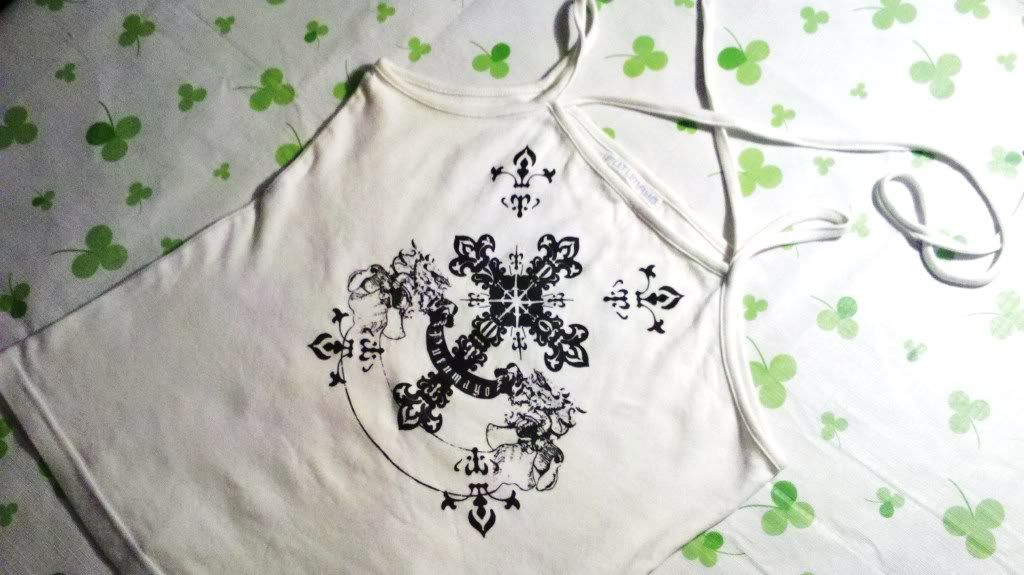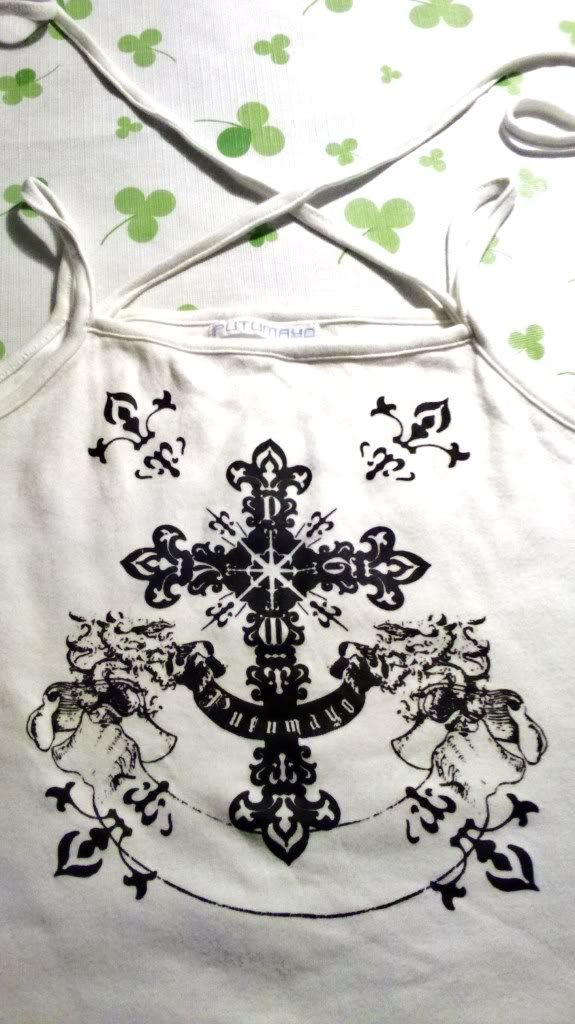 Closeup of print: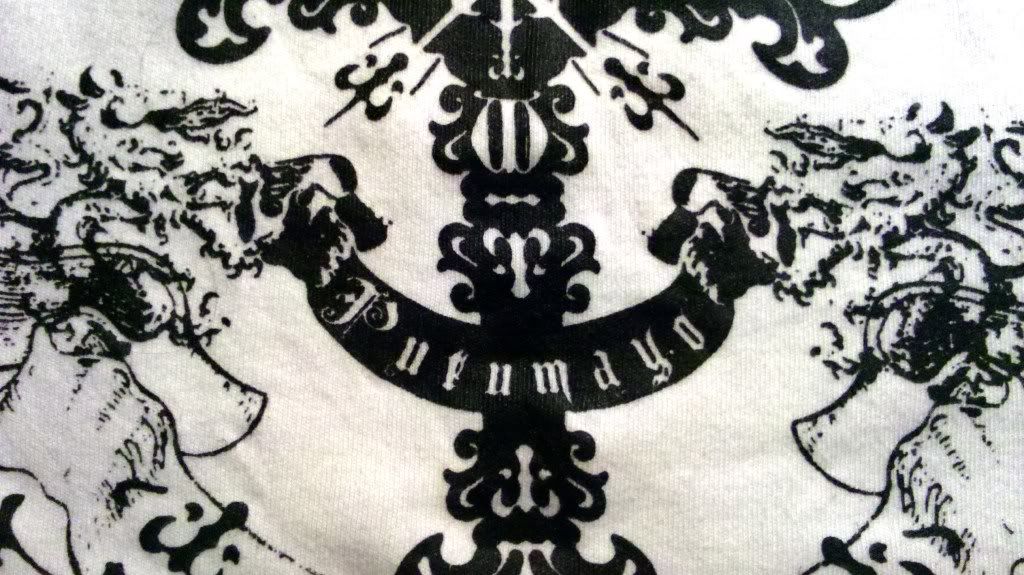 [ Proof picture ] [ Tag ]




Innocent World Night Bear OTKs in black (NWOT)

I bought these hoping to branch out into more intricate OTKs, but the print simply doesn't look good on my legs ;_; The socks are brand new without tags, and I've only tried on the right sock.



Price: $35 + shipping and pp fees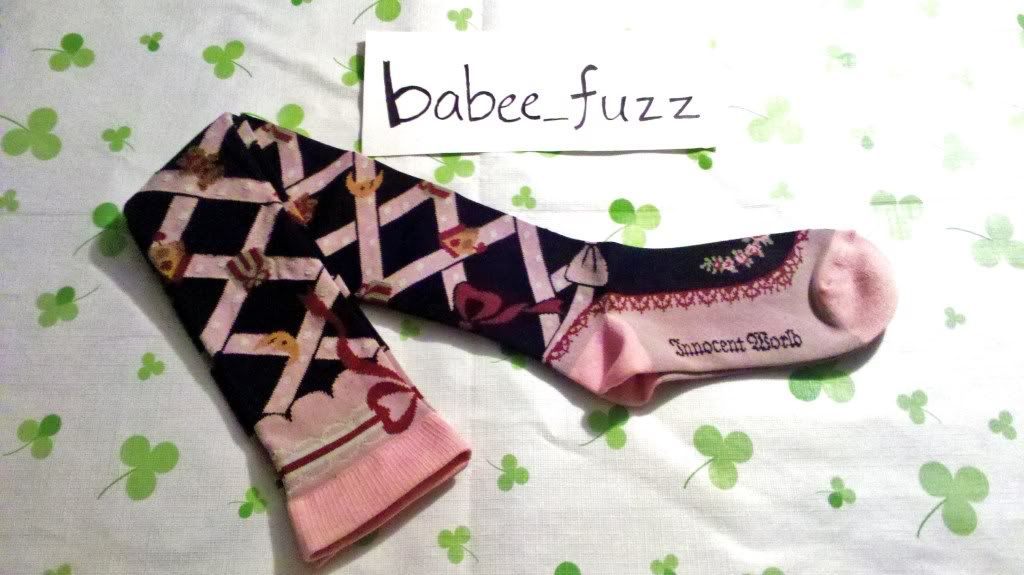 Closeup of print: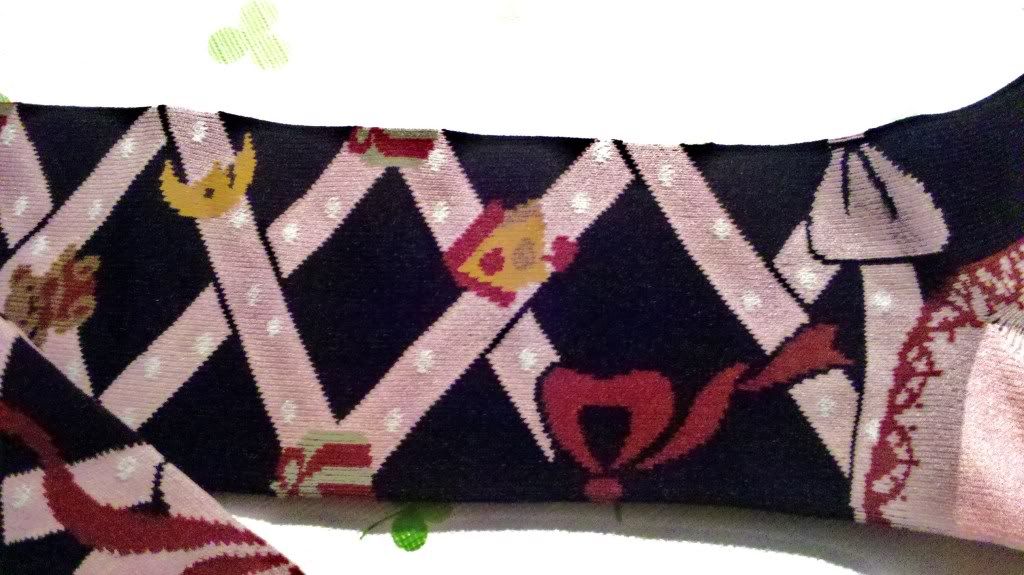 Bow at the top!

[ Closeup of soles ]
Everything below is reduced 20%!
Bisou Bisou classic burgundy heels (NWOT)

I'm the first owner, these ended up being too big for me. Only tried on, never worn! They're a lovely deep wine-colored suede, with padded soles that are super comfortable. Perfect for classic or casual! Interested buyers, please note: the inner soles of the shoes have several scratch markings. The shoes arrived to me this way, and I've included links to photographs of the scratches. Also, I couldn't peel off all of the price sticker on the inner heel of the right shoe, so there's a bit of the sticker left on the shoe. If you'd like, I can try to remove the remaining bit of sticker with rubbing alcohol and a little water before shipping out; please let me know if you'd like me to try!

Measurements:
Fits a U.S. women's size 7M
Amateur insole measurement: 24cm
Heel height (measured vertically from bottom of heel stopper to highest point of inner sole): 3.75 inches

Price: $20 $16 + shipping and pp fees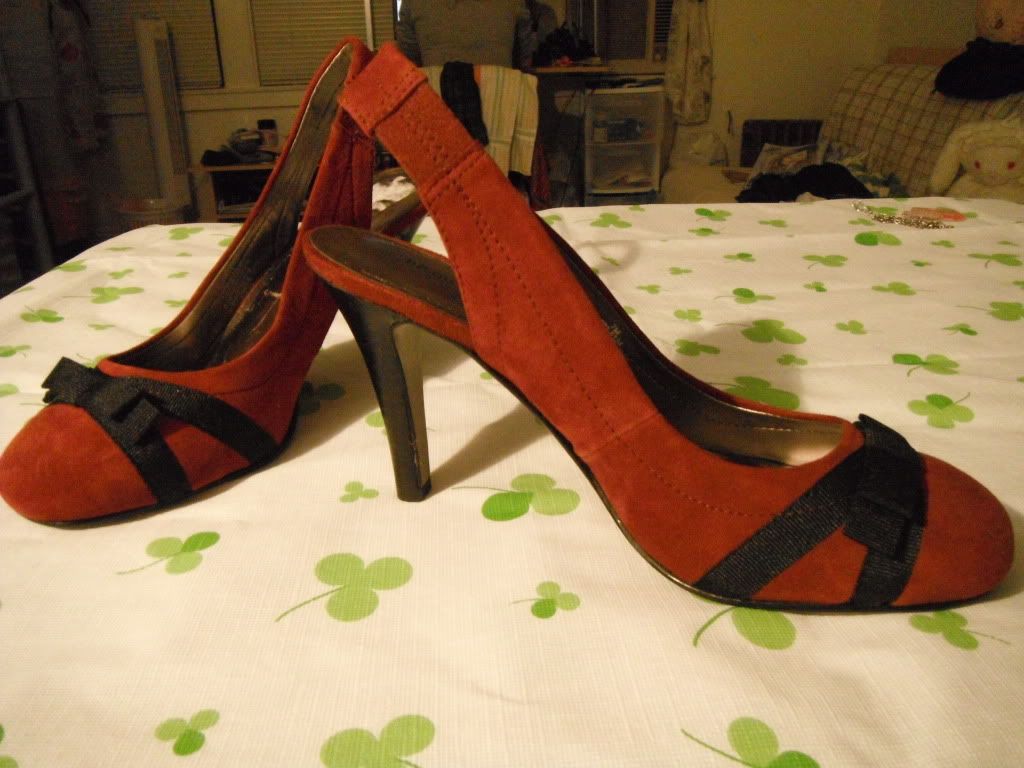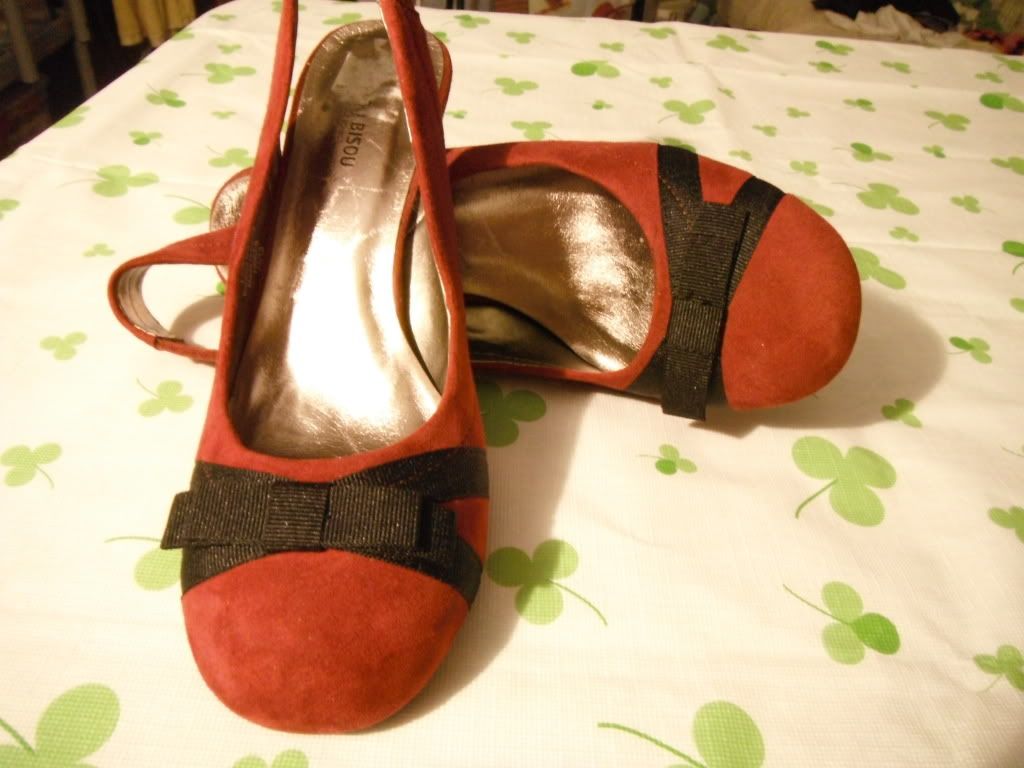 [ Proof picture ] [ Bottoms of the shoes ]

Scratches on the right shoe: [ 1 ] [ 2 ]
Scratches on the left shoe: [ 1 ] [ 2 ]




Dark chestnut offbrand peeptoes (NWOT)



Bought the wrong size because I was brilliant. Brand new, never worn out! They're a lovely shade of deep brown that would be versatile in both classic and casual. Sorry for the wonky coloring, the lighting in my room sucks.

Measurements:
Fits a U.S. women's size 7.5
Amateur insole measurement: 24.5cm
Heel height (measured vertically from bottom of the heel stopper to highest point of inner sole): 3.5 inches

Price: $9.60 $7.68 + shipping and pp fees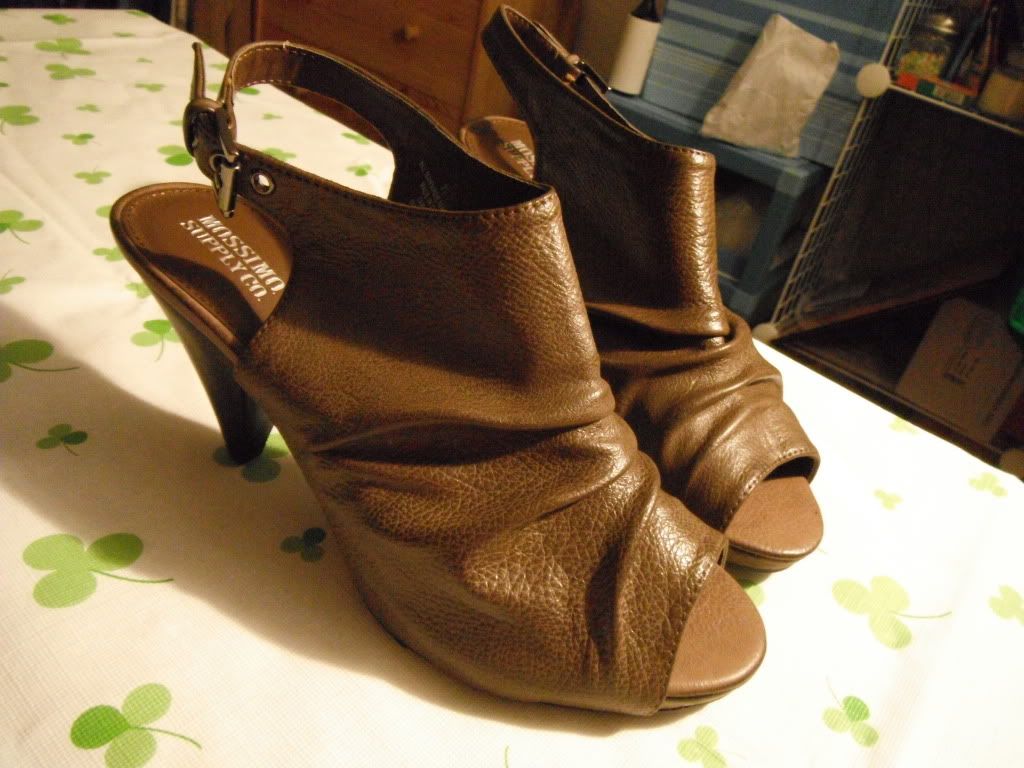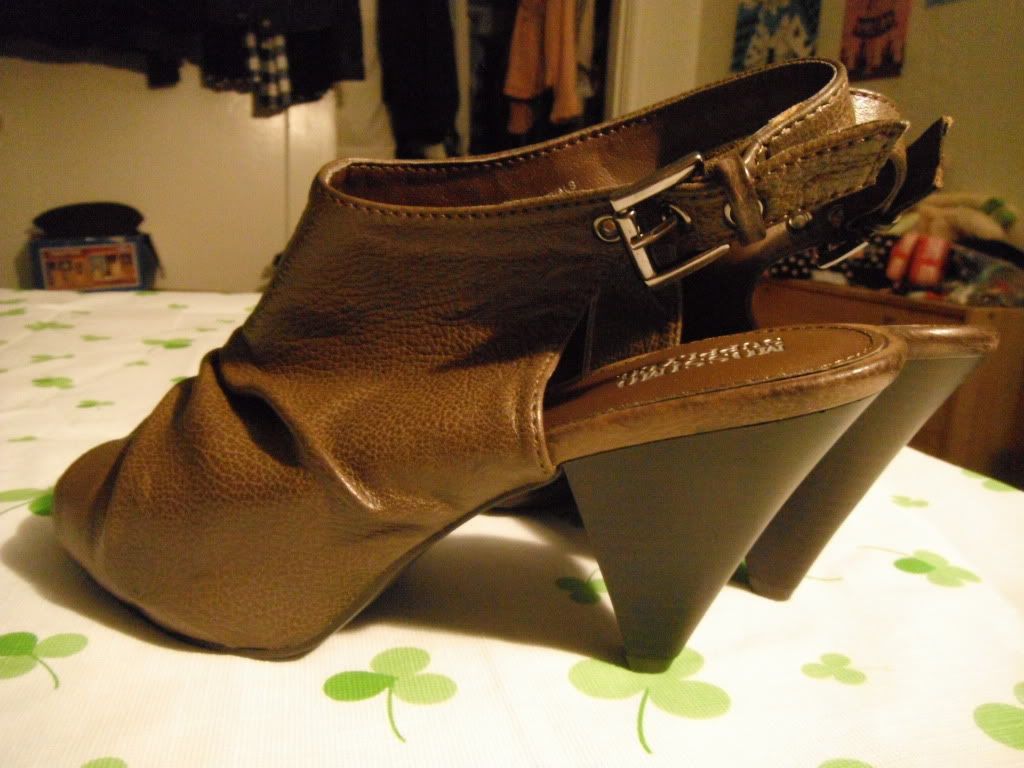 True color is midway between the above photo and the photo [ here ].


[ Proof picture ] [ Bottoms of the shoes ]
I still have an offbrand skirt for $7.20, and an Anna House sax skirt for $36 :D

Thanks again for looking! <3

Update: currently asleep, will reply as soon as I'm up!