I have lots of good feedback here


We have updated the stock on www.catnapcaps.com.
There are now several Halloween themed sweets jewelry and resin jewelry rings and necklaces.
All shipping and payment is done via the website, just click on the images to see the information and purchase buttons for the items you are interested in.

We accept paypal and credit cards through paypal. International shipping is available, but I cannot guarantee that items will arrive in time for Halloween for international buyers. Please read this page for shipping and payment info. Because of the fact Halloween is so close, I will be shipping out next day (except for Sunday when the post office is closed) so that items arrive to their destinations as quickly as possible.

Here are some preview pics (click the images to get to the sales pages):



Cupcake Necklaces

:
All charms with the exception of rhinestones were made by me. Double colored cream cupcakes have glitter in them for extra sparkle.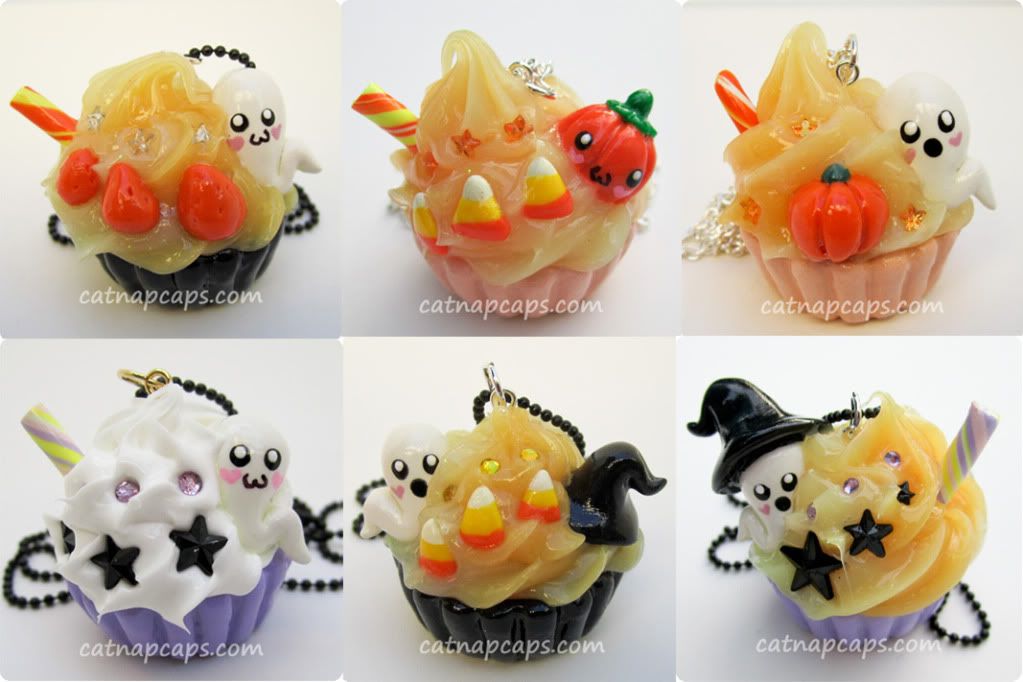 Cupcake Rings:
(ring bases will be added upon purchase, cupcakes were easier to photograph without the ring bases on)




Resin Necklaces and Rings:


All resin jewelry is hand poured, sanded and glazed.



Thank you so much for looking!