Intro
Hello and welcome to my sales!
Here is my feedback:
http://community.livejournal.com/eglfeedback/228555.html
rubyakiou.livejournal.com/2519.html
I only pay paypal.
I would like to buy some dream dresses. : )
1. Angelic Pretty Little Bears Cafe in MINT



*Other MINT LBC items I'll look at it but I'm not interested in reps thank you!*

2. Baby's Rose Candle in BLACK




3. Angelic Pretty Pastel a la mode Maid OP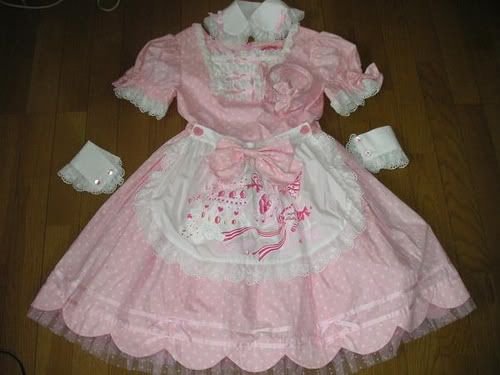 *Total dream dress but I'll look at other Pastel a la mode things too*


You can take a look at my wishlist if you want. : )
http://s72.photobucket.com/albums/i178/RubyAkiou/Lolita%20Wish/#!cpZZ2QQtppZZ16

Thank you so much!