Feedback:http://eglfeedback.livejournal.com/690797.html

Please leave your feedback link in your comment.
Priority goes to who can pay first.
Prices are GBP.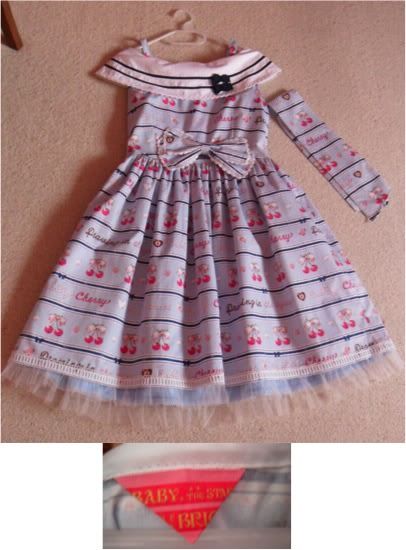 Baby The Stars Shine Bright Cherry Ribbon Print Sundress
チェリーリボン柄サンドレス
Colour: Saxon Blue
Size: Large
Extra info at Hello Lace: http://hellolace.net/wardrobe/baby-the-stars-shine-bright/type/op/item/34/
Unfortunately the ribbon from the bottom of the OP is missing.
I have worn this dress once but it is far too big for me. I have hand washed it and it is like new apart from the ribbon.The OP comes with a detachable bow and waist ties. The original price of the dress was 24,990 yen.(£205)
DS: price £150 P&P within the UK is £3.50

Thankyou!