before you comment please read this:
- my feedbacks of egl sales are here
- all payments have to be done with Paypal please
- my prices are in euro
- my prices includes pp fees but NOT shipping cost
- Sales more than 15 euro have to be shipped with tracking and insurance . If you choose without tracking and insurance, you have to send the money as gift and I wont pay any money back if the item gets lost! It´s your own risk!!
- im my house lives a chiuhuahua so please aware if you have problems with dogs´hair
- no holds , no trades right now or I mentioned it different
- priority goes to the highest offer and the person who can pay first and who leaves paypal information - in this order
- I will screen your personal informations asap
- please pay in 24 hours - if you not responsing I will let the item go to an other person
- you don´t like my price - give me a fair offer please!
- all measurments are approx!!



I TAKE COMMISIONS for a fake fur fawn collar
example pic of my last commisions


Fawn fur 25,-€ plus shippinginternational: 5,50 € and 4.-€ for Germany
payment has to be done directly and full! It will take 2 weeks till I can ship after payment!


: spots open 0 from 10 - I raised the spots and will do everything that they will be finished after two weeks after your payment! Please check this entry for updates! THANK YOU TO you in advance!


1. rainies: invoice sent- paid
rt067386674de
2. ravoilikenshin - white ribbon-invoice sent - paid
rt067386714de
3. dismal carnival invoice sent- paid
rt067386691de
4. chokelate - no lace - invoice sent - waiting payment is transacted approx 25.th oct-paid
rt067386728de
5. laniii invoice sent ( 10 days check e cheque)- waiting for - paid
rt067386657de
6.elektroribbon - invoice sent- paid
rt067386688de
7. kuramew - invoice sent - paid
rt067386731de
8. beanie nup - invoice sent- paid
rt067386705de
9. rebecca kinsley - invoice sent - paid
rt067386745de
10.reagy baby - invoice sent - paid
rt067386665de
11. miagegeflüster - invoice sent - paid
01300168838309
UPDATE: 27.10.2011
All collars are done and will be shipped out tomorrow ..I will let you know the tracking than! THX to you!!
UPDATE : 28.10.2011
all Collars are shipped!!

Please CHECK HERE for
international
shippment!

Trackin-nr.: see next your name on the list!
DATE : 28.10.2011

GERMAN TRACKING: HERMES HERE


THANK LADIES!! please let me know when you recieved the collars and please leave your feedback as a comment so I can leave you one! HAVE GREAT TIME!





!DT & Part Trade sold



Proof

20% off or trade!

fees= paypal and shipping
Price old: 350 ,-€ plus fees , now 280,-€ plus fees or trading

I want to trade my chess choclate with a classy dress, it doesnt matter for me if jsk or op, I only want a clean, like new condition, no wholes, no flaws - conditioned dress. ! I had enough of smelly, dirty, damaged items so please check it double ^.^
I prefere right now classic style but for some sweet styles I am open, just check my pics

I like the brands JJ, VM, MM, IW and MMM
no Baby please, only AatP Vampire Requiem

AP is great too : puppet circus, something black chiffon dress,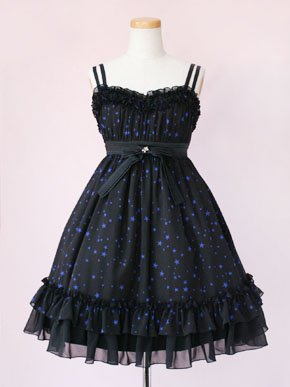 I can ship also from us sometimes for trades .
Because I will be out for the weekend I wont be online all the time but I will response as soon I have time so be patient with me ! THANK YOU

see my older sales : here

THX for watching