Please read everything carefully before commenting! :D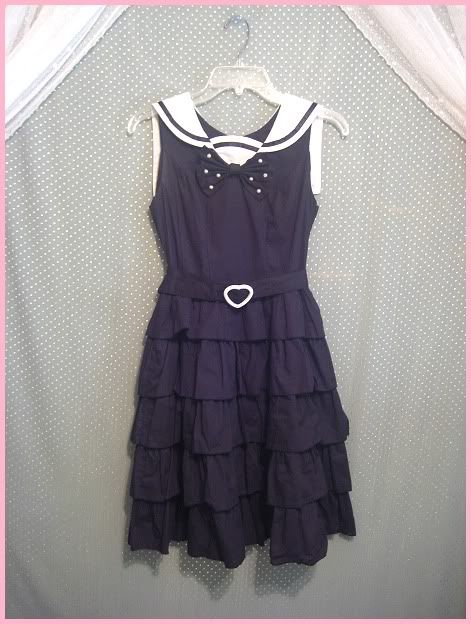 With the other bow ♥ Back view

Bodyline Sailor JSK
Details: This super cute sailor-style JSK comes with a fully adjustable belt and two detachable bows! Please be aware that there is no shirring and the fabric does not stretch.
Condition: Worn and washed once by the previous owner, never by me
Measurements: Bust: 34", Waist: 28", Length: 36"
Price: $52 [incl. First Class shipping + tracking]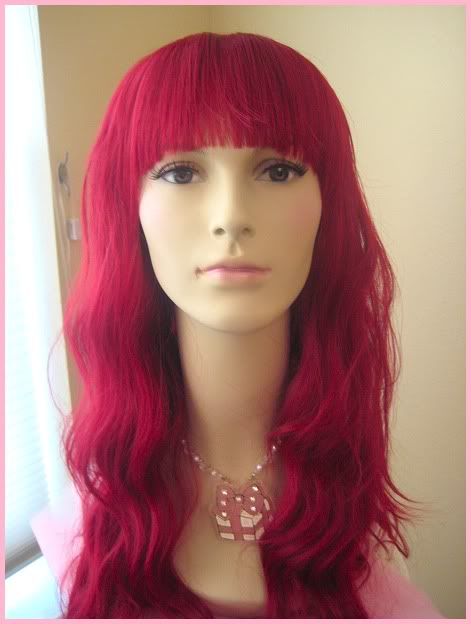 On GLW's website

Gothic Lolita Wigs Classic Burgundy Wig
Details: I pre-ordered this wig before GLW released pictures of it and while it is a gorgeous wig, it's not really the color I was expecting.
Condition: New, only tried on by me and my wig head
Price: $35 shipped [incl. First Class shipping in the US]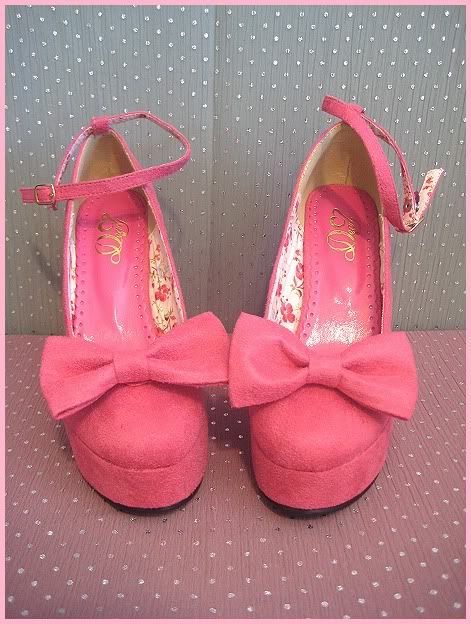 Side view♥ Back view♥ DreamV worn & stock photos♥ Right shoe marks♥ Left shoe marks

DreamV Hot Pink Platform Wedges
Details: I just got these in a couple of weeks ago from DreamV and am REALLY disappointed that they don't fit me. They're made from a faux suede material, have a detachable ankle strap (which has a fake buckle - it snaps closed for convenience), a platform wedge, and come with detachable bow clips. There are some small marks (barely noticeable) on the shoes so please check out the pictures. The platform measures 1.5" and the back of the heel measures 5."
Condition: Brand new (never worn) but please check pictures for the marks mentioned above
Size: Size LL
Price: $40 [incl. Priority shipping + tracking]



ABOUT THE SIZE: I wear LL in Secret Shop shoes but these are way too small. These would work if you are a REALLY narrow LL, narrow L or wide M. It's also worth mentioning that I own another pair of DreamV shoes in an LL and they are a perfect fit. Please keep this in mind if you are usually an LL in DreamV shoes.



WTB:


I am looking to purchase the following items in the styles and colors shown ONLY. Please be sure to leave your feedback link, proof pictures, and price including shipping to zip code 77036 (US sellers preferred but international sellers will be considered).


Alice and the Pirates Constellation/Horoscope Babydoll JSK in Ivory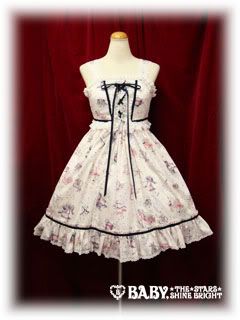 Also looking to purchase both of these: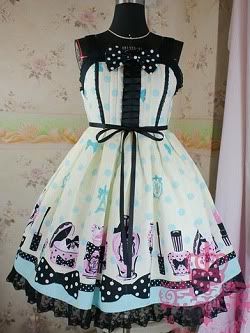 Dream of Lolita Fantastic Dolly JSK replica in YELLOW/CREAM + headbow [size M or L]
and
Dream of Lolita Fantastic Dolly skirt replica in RED + headbow [I think this only came in one size?]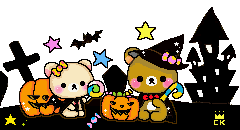 PLEASE READ THE FOLLOWING BEFORE COMMENTING...


Priority goes to those who leave a PP address. I will go down the line in order of comments. If you decide to send me a PM, please leave a comment first as a place holder, otherwise, I will consider the PM's last.


I will do holds of up to 1 week with a 50% non-refundable deposit.


I will only trade for the items listed in my WTB.


I do not accept gift payments so please don't ask!


I accept Paypal - CC or non-CC is fine, but NO E-CHECKS. I expect (cleared) payment within 24 hours after I send an invoice.


All items have shipping prices listed for the US. If you would like to add insurance, there will be an added cost and you must let me know before I invoice you. If an item has first class shipping listed, you may request that the item be shipped Priority for $5-13 (depending on size). For international buyers: I will ship internationally, but you must cover the shipping cost. Please also note that because the cheaper international shipping options do not come with tracking, you are buying at your own risk. Once I drop the package off at the post office, I am no longer responsible for what happens to it.


You can see my feedback here.


When you comment, please let me know which item you're interested in, your Paypal address, and your country.