* I accept paypal. (I ask the customer take up the 5% paypal fee)
* Shipping varies, please ask for details.
* I am not accountable/responsible for items the post office/postal carriers lose or damage.
* If you would like a tracking number and/or shipping insurance, you will have to pay extra as that is not included in what I consider "standard" shipping. Residents outside the US cannot be given tracking because the US Postal Service does not offer that option. Please inquire for extras if you will be requiring them!
* EGL FEEDBACK is listed here: http://community.livejournal.com/eglfeedback/662549.html

* I AM WILLING TO HAGGLE! Just make a reasonable offer!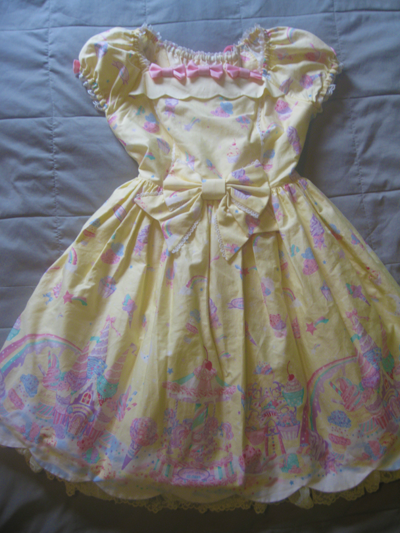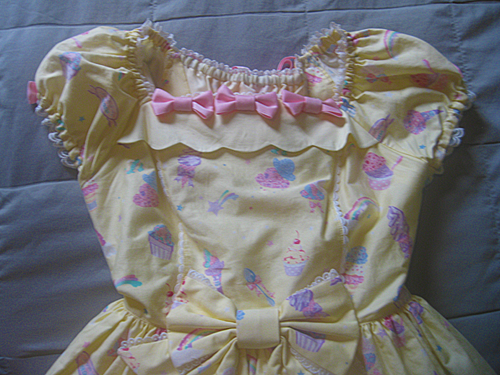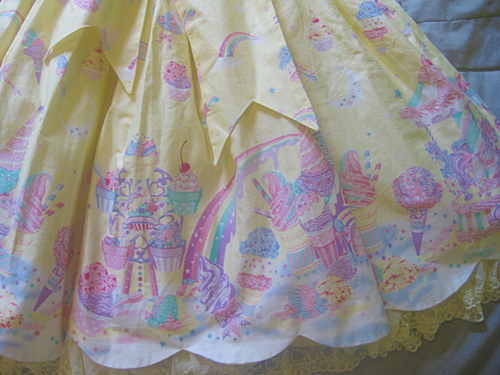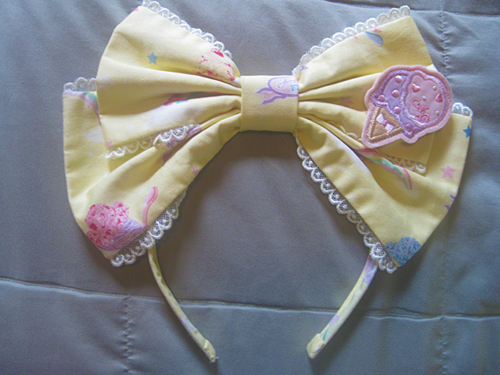 SOLDAngelic Pretty Milky Planet YELLOW OP & Headbow set

Price: $445 (FEEL FREE TO HAGGLE!)
Measurements: Bust: about 30~36 (It fits smaller sizes without looking loose, and larger without looking tight. One of the best fitting AP garments I have owned so far.)
Condition: Like new. Worn 3~4 times, but in perfect condition other than being slightly wrinkly from being pressed up against other dresses in my closet!








Angelic Pretty short PINK ruffled skirt

Price: $137 (FEEL FREE TO HAGGLE!)
Size: Fits up to about 33in in the waist or smaller. Has special adjustable elastic area with buttons so you can cinch it tighter or looser, dependent upon your size.
Condition:Worn once.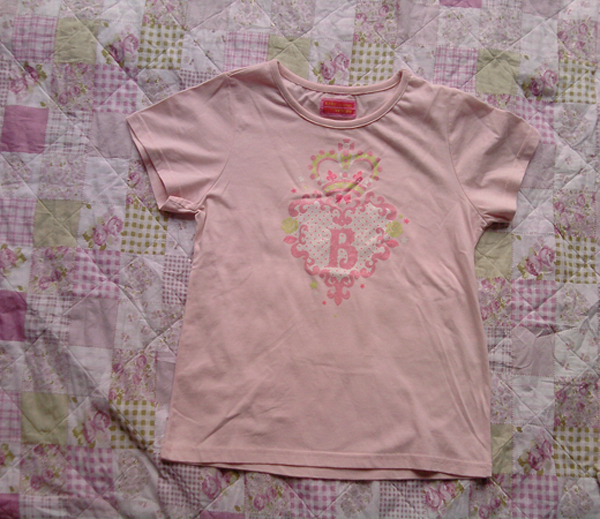 Baby, the Stars Shine Bright t-shirt

Price: $95
Condition: Never, never worn, tried on once.
Size: Standard BtSSB. (About size S~M american sizing)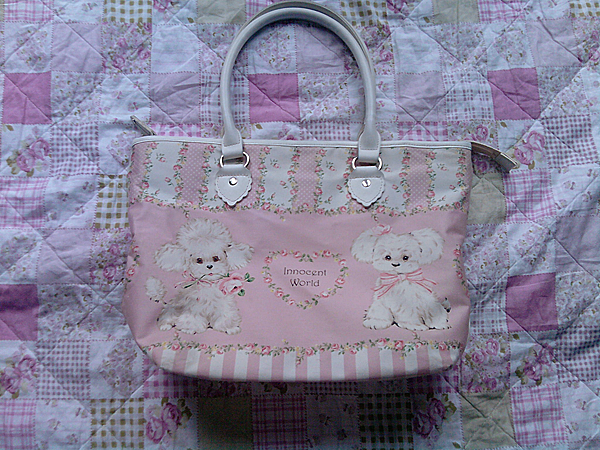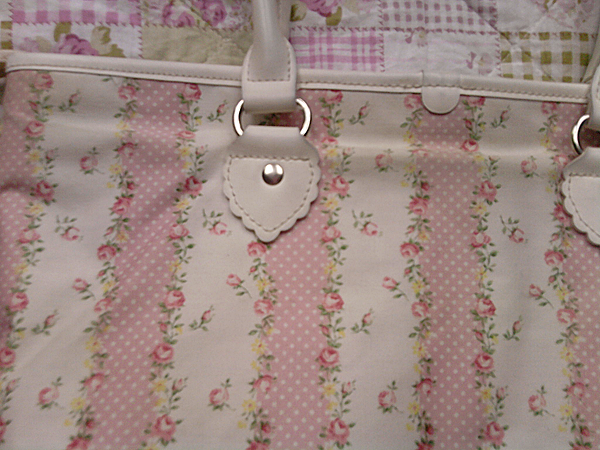 SOLDInncoent World puppy purse

Price: $64 (Originally more than $160) (FEEL FREE TO HAGGLE!)
Condition: This purse was used regularly for about a month. There are a few signs of wear. On the bottom, it is a bit stained from setting it down over time. And in each corner on the bottom, there seem to be tiny holes where the purse bends. There is also a light orange mark on one of the shoulder staps, and some light pink marks on the inside by the tag. (I believe both of these marks are from highlighters)








Betsey Johnson Purse

Price: $52. Originally marked for sale at $110, and purchased for $77. (FEEL FREE TO HAGGLE!)
Condition: New, tags still attached. Never used.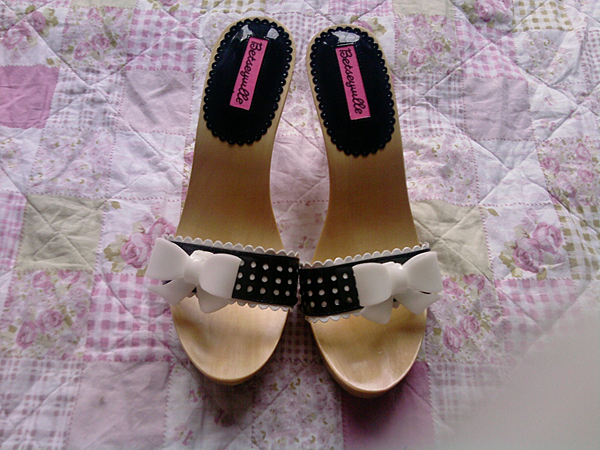 Betsey Johnson heels

Price: $62 (FEEL FREE TO HAGGLE!)
Size: USA 8
Condition: New, never worn, only tried on.








MILK skirt

Price: $62, originally sold in store for around $150. (FEEL FREE TO HAGGLE!)
Condition: New, never worn, still with tags
Size: Can fit about 26~32 in the waist I believe. Pretty stretchy, and I've seen a couple girls coordinate this skirt with cute lolita outfits!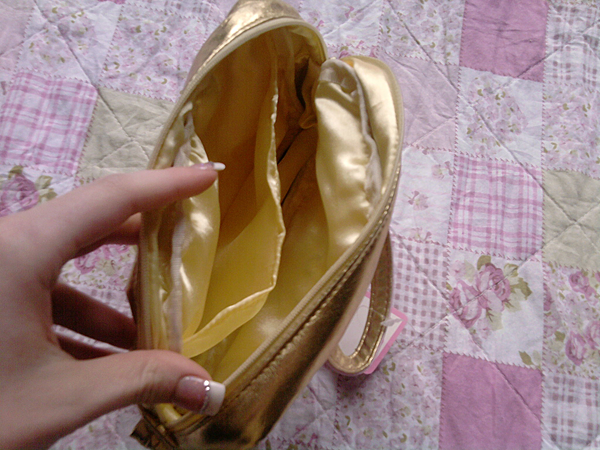 SWIMMER purse

Price: $32. Originally purchased for $65. (FEEL FREE TO HAGGLE!)
Coniditon: New, never used






Again, if you have any questions or would like to haggle, please don't hesitate to ask!

Thank you, and have a wonderful rest of your day! <3