Hi hi~ I'm leaving sweet and cleaning out my closet! Please help~!
Feedback is
over here
~!
~~Prices
include shipping in US only
. Please remember this. International buyers, please inquire.
~~My home is pet and smoke free!
~~I will not do holds or partial payments.
~~I accept PAYPAL ONLY.
~~I will try to answer all inquiries as soon as possible. Thank you.
~~When making offers, please take shipping into consideration.
~~Please allow up to five days for item to be shipped.
~~Shipping insurance is extra and only by request.
~~I am willing to do a partial trade, but I do not have a trade list. :o (Please no sweet)
BABY Cherry Cherry Fallin' Cherry Set
Skirt, Bolero, and Headbow set $300
I am the first owner of these items and they were purchased last August at the San Francisco store.
**You may purchase the set for this discount or purchase the items separately (save for the headbow). First come, first serve.
Skirt and Head bow Set $220
** The bead bow must be purchased with the skirt, but I put up the prices so you could get an idea of what I paid, etc.
Skirt
$220
$170 Headbow
$55
$50
D1
D2
D3
Waist: 25-28in
Never worn beyond trying it on, but the stitching over the small bit of elastic was carefully taken out in an attempt to widen the waistline. The skirt was not in any way damaged in this process and the elastic is still intact.
D1
Worn twice.
BABY White Cherry Knit Bolero $120 $110
D1
D2
Only tried on.
BABY Cherry Cherry Fallin' Cherry Halter/JSK WITH Headbow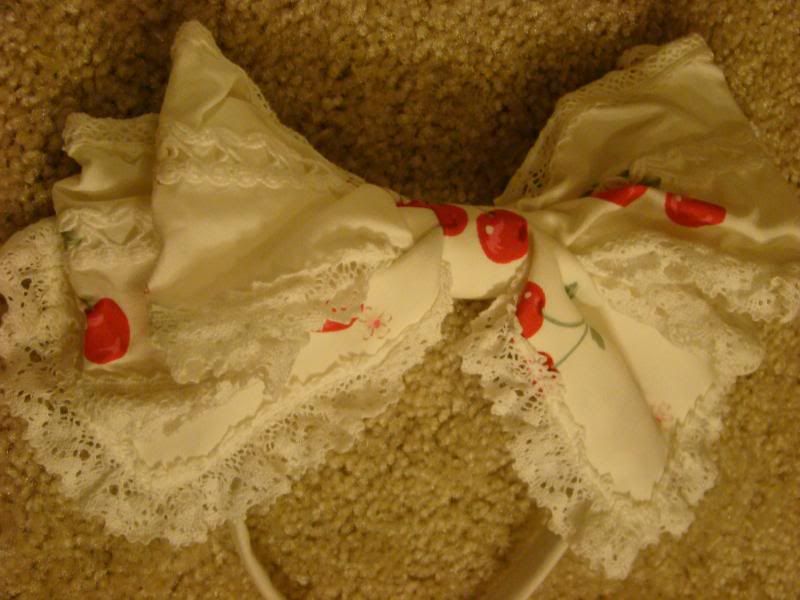 $315
$280
D1
D2
D3
D4
D5
Bust (up to) "36
Waist (up to) 28"
Sz. Large
I am the second owner. I wore both 3 times.
Bodyline Biscuit Dress SOLD
$65 $50 OBO
D1
D2
D3
Sz Medium
I am the second owner. I wore it twice.
Bodyline Strawberry High-Waist Skirt Sold
$30
D1
Waist (up to) 30" and can go pretty small.
Length 24"
Second owner. Worn twice.
Bodyline Black Skirt SOLD
$30
D1
Waist 26-40"
Length 17"
Second owner. Worn once.
Bodyline Macaroon JSK Brown Sold
$100 (purchased at con) $65
D1
D2
Waist 28"-34"
Skirt Length 20"
Elastic in shouldersBodyline Black Blouse
Sold
$40 OBO
D1
D2
D3
D4
Bust 32"-40"
Length (from nape of neck) 17"
Worn six or seven times and comes with flared sleeves.
Offbrand (Donna Karen) Pink Coat
$30 OBO
D1
D2
D3
Sz 12
There is a light stain on the bottom left. See D3.
Offbrand Pink Dress (Guro Lolita) w/ Headdress Sold
$30 OBO
D1
D2
D3
D4
Bust and waist up to 40" thanks to shirring in the back.
This dress was used for Guro lolita. There are no stains on the pink fabric of the dress, but the lace did stain. See details.
Handmade Gothic Apron
$20 OBO
D1
D2
Free Size.
Betsey Johnson Rose Bracelet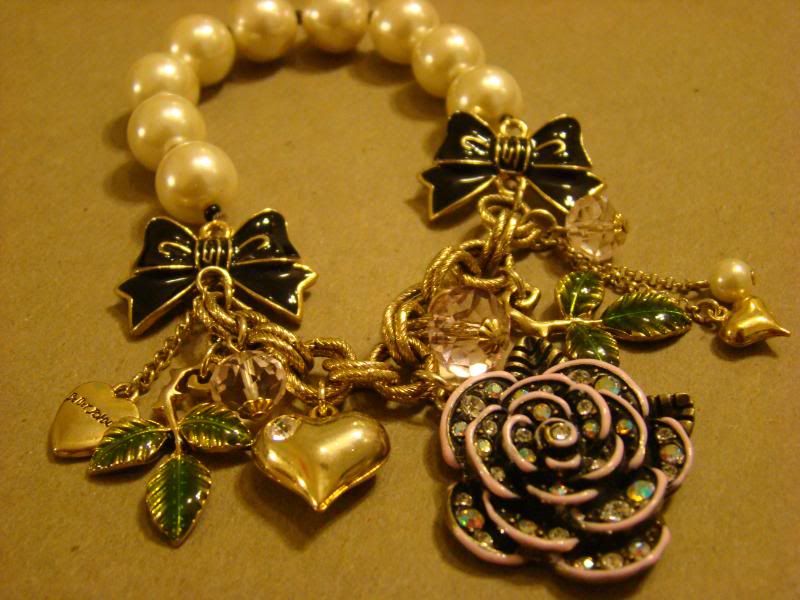 $55
$45
Worn once.
Betsey Johnson Pearl Ring
$25
$20 OBO
D1
Size 6-7
Pink Sundae Phone Charm Sold
$6
Electrique Boutique Thigh-high Boots
$90
$40 OBO
Size 9
Worn about four times.
Neon Cupcake Fabric Knit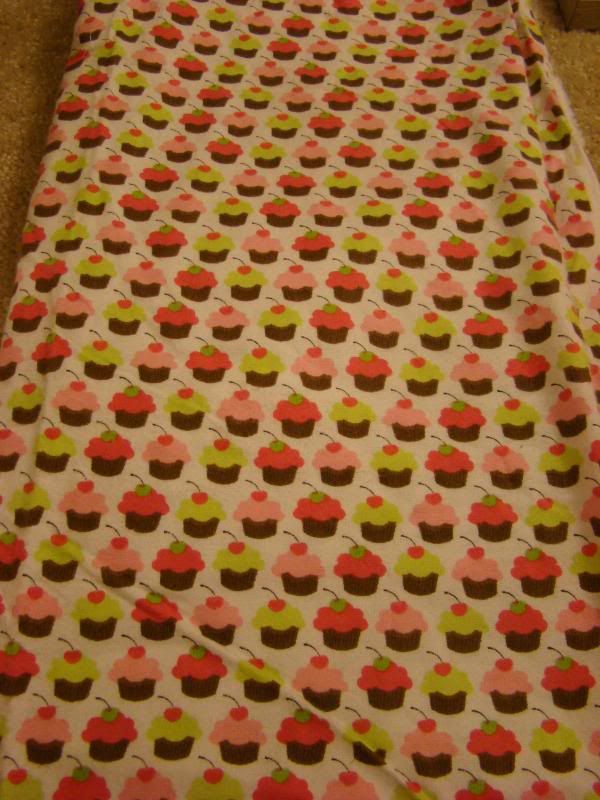 $15 OBO
D1
D2
Width 42"
Length 58"
Soft and warm for winter or sleepwear.
Romantic Eyelet Fabric (Purple Only)
$10 OBO
D1
Width 42"
Length 39"
Vintage (Made in 1980) Strawberry Shortcake Fabric
SOLD
$12 OBO
D1
D2
Width 42"
Length 19"
I hate to let this go. I found it at an antique shop and the original Shortcake is soo much cuter than the creepy new one but, I can't bring myself to cut the fabric. /fail
~~~~~~~~~~~~~~~~~~~~~~~~~~~~~~~~~~~~~~~
Thanks for looking and remember that prices include shipping in the US~! \o All other buyers, please inquire. Thanks~!