My feedback: http://eglfeedback.livejournal.com/1349777.html
*Prices in Canadian dollar
*Paypal only unless you live locally, in which we can arrange a time to meet up to pay by cash. NO ECHEQUES/PAYMENT PLANS
*Shipping & Paypal fees are not included unless stated (Please ask and I'll give you an estimate. Difference will be refunded)
*Canada & US buyers preferred but International buyers are also welcomed. ^^
*I live in a non-smoking, cats and dog free house. All clothing will be cleaned & double wrapped before shipping.
*I'm not responsible for lost/stolen packages once shipped
*I always provide receipt and ship the next day unless it is a weekend/holiday, in which I will ship when the post office opens next
*Shipping from Vancouver, Canada


**I would like to sell or trade these items for Classical/Bitter Sweet items (please see my wishlist)

My Wishlist


My strawberry milk plushie will be my evidence indicator. ^^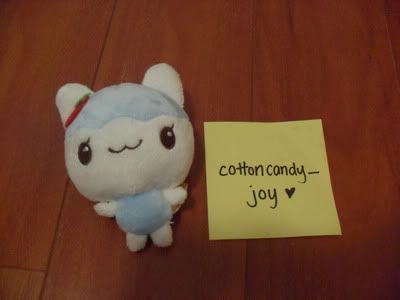 ♥ Innocent World Band of the Forest Animals replica set with hair clips $30 ♥
SOLD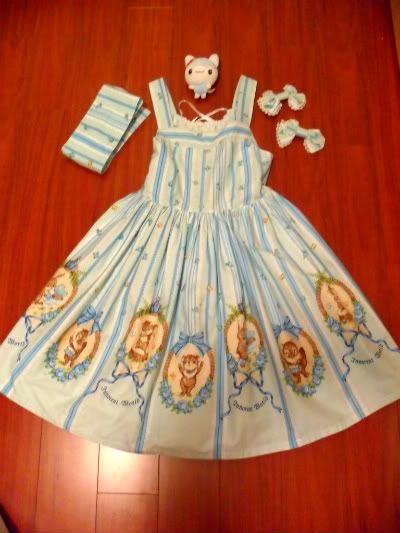 Measurements:

Length: 92.2 cm
Waist: about 72 cm
Bust: about 84 cm


[ back ] [ details ] [ hair clips and waist ties ] [ back damage ] [ stain on front ]

Please note that this dress is DAMAGED. I received this replica in the mailnot too long ago to find that the first owner had not been careful with it and the dress had grown mold on it.. so I took it to the dry cleanersand got them to take care of it but there are still faint mold stains all over the dress. However, as the dress has lots of patterns on it, from far away, the mold stains are not noticeable (the only one that is more prominant is the stain on the back where the lacing is.) It's a super cute print dress but I found out that it also doesn't fit me so I'm selling it. This with detachable waist ties, cute hair clips and ribbon lacing on the back.




♥ Bodyline Strawberry Bag: $ 12.50 ♥ SOLD!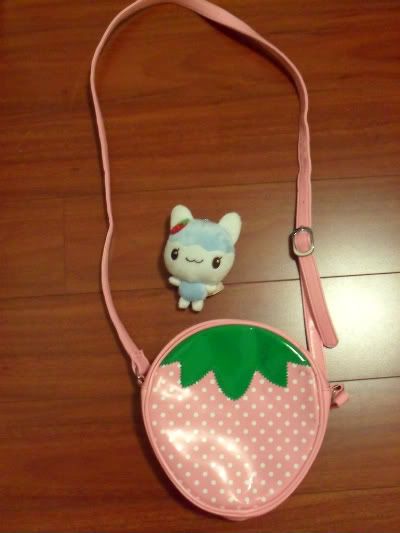 [ marks 1 ] [ marks 2 ] [ marks 3 ]

I used this bag twice and I have no idea where the black marks came from (probably my Milky Fawn dress on that warm warm day.. :/) The marks aren't noticeable when worn but reflects from the price.

♥ Handmade Rings: $6 each ♥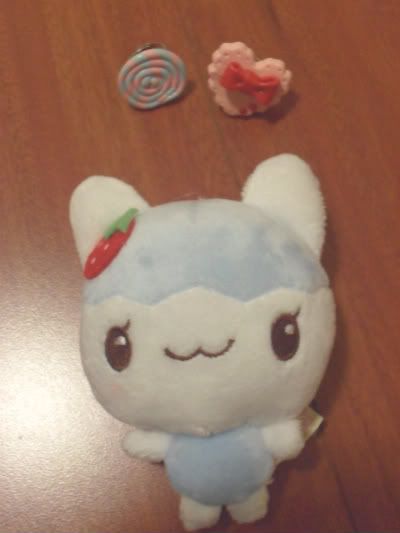 [ more detailed image ]

I bought these off of EGL sales and the first owner made them. They're super cute and well made.



♥ Juicy Couture Sweets Necklace: $18 now $16♥

I bought this recently and only tried it on once. It was originally bought to coordinate with my new Milky Planet JSK but it didn't quite
work out.. :/ Since it's so pretty, I really hope that it can find a nice home. It can also be clipped shorter and made into a bracelet! :D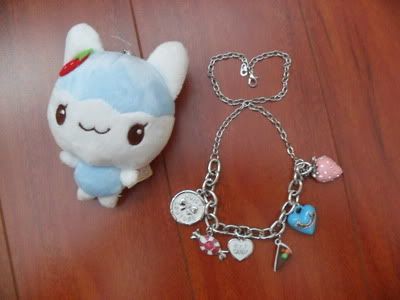 [ details ]


♥

An*tai*na boots

: $50 now $48 ♥


These are SUPER comfy and beautiful, but honestly, I have nothing to wear them with and it was more of an impulse buy because it doesn't suit my style either... Worn once for less than 3 hours but in great condition with only slight traces of glue on the wrap around cover (came like that), which is detachable.

Calf: about 14-15 in (the biggest part of my calf is 13in and it's quite loose on me)
Size: 22.5~23cm or 6~6.5 US





[ detachable boot cover ] [ small glue marks ] [ rounded toe ] [ small heel ]



♥

Cute Bear Hat with scarf gloves/paws: $25 now $23 ♥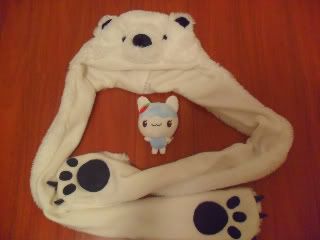 I bought this recently but realized that I would never wear it. I thought that I could do some fairy kei coord, but don't really have the guts to do so. Hence, I want to give it a nice home. Brand new, never worn.



If you have any questions or would like to ask for more pictures, feel free to ask! ^^ And if you see anything on my wishlist, feel free to leave me a comment/PM me so that I can find my dream items! :D