Hi everyone !
I'm doing a closet cleaning, so here are my sales :)

Sales general conditions :
- I've a dog, but he stays far away from my wardrobe
- I live in France
- I don't smoke
- No holds, no trades
- Paypal fees aren't included in prices
- If you're doing an offer, please be fair :)
- I'm not responsible for any lost / damages because of the post office
- PAYPAL ONLY PLEASE

Egl feedbacks link :
http://eglfeedback.livejournal.com/176207.html


IMPORTANT NOTICE ABOUT DRESSES :
The mesurements I gave you are when you streched the dress at least and the maximuuuuum. Otherwise they're around 115cm bust and 100 cm waist. :)




Dream of lolita Sugary Carnival OP


Yeah I accidentally ordered two dresses -_-'
Color : Sax blue
Worn once 15 minutes, mint condition. It includes waist ties & waist bow.

Bust : 100 - 130 cm / 39" - 51"
Waist : 90 - 120 cm / 35.5" - 47.5"
Length : 90 cm / 35.5"

45€ shipping non included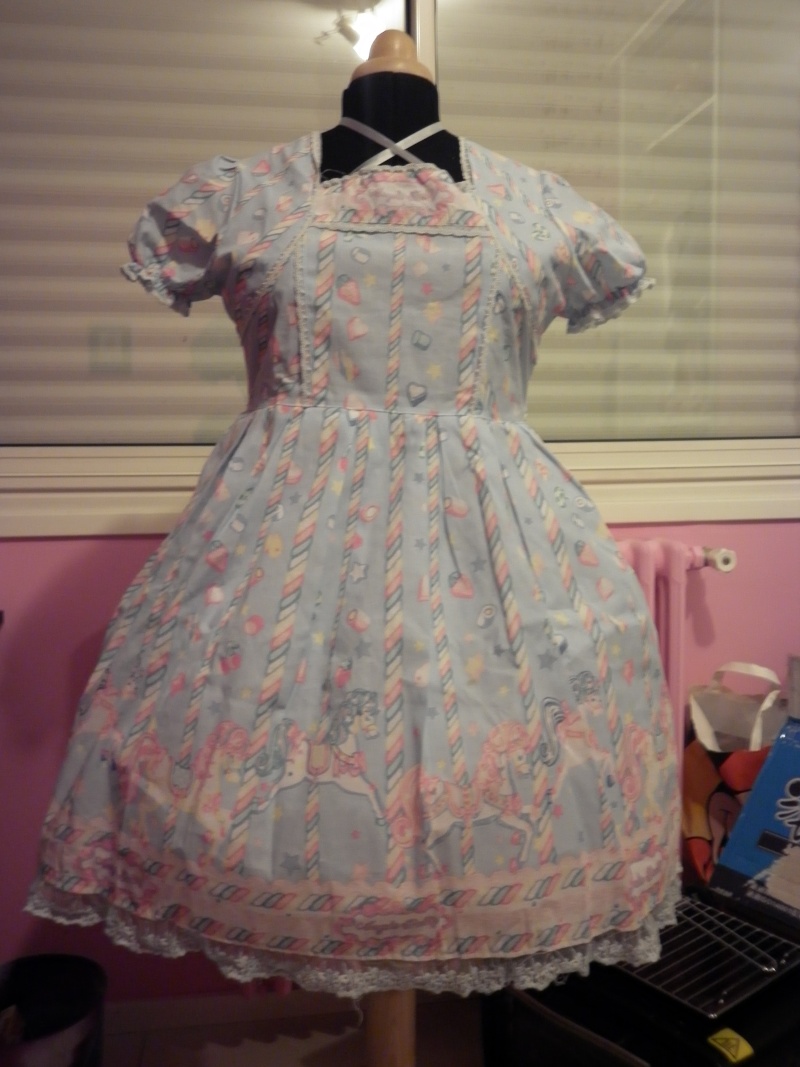 Dream of lolita Milky Planet JSK 1
Color : yellow
Worn once 15 minutes, good condition. There's only one mistake at the bottom, one "hole" (XD) for lace is missing :/ But that was like that when I received it -_- It includes waist bow & waist ties.

Bust : 100 - 130 cm / 39" - 51"
Waist : 90 - 120 cm / 35.5" - 47.5"
Length : 100 cm / 39"

45€ shipping non included


Dream of lolita Sugary Carnival JSK - PENDING PAYMENT
Color : black
Worn once 20 minutes, mint condition. It includes waist bow & waist ties.

Bust : 100 - 130 cm / 39" - 51"
Waist : 90 - 115 cm / 35.5" - 45.5"
Length : 90 cm / 35.5"

45€ shipping non included



Angelic Pretty ribbon bag
Color : Lavender
Used a few times, good condition.

I don't know how much sell it... I paid 120€ for this bag in AP Paris' store.
I'm expecting for at least 70€ shipping non included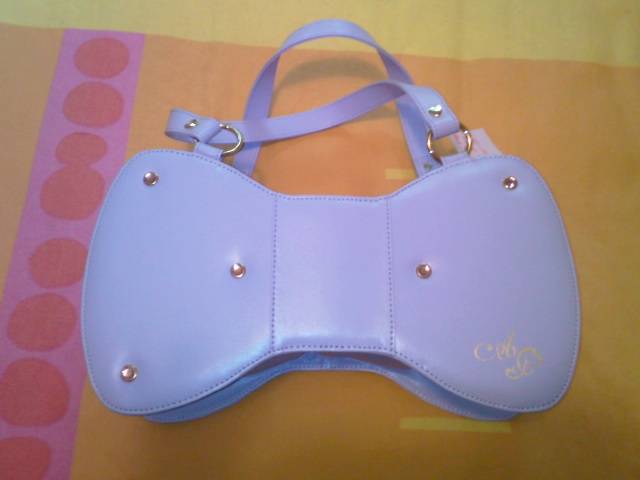 DollScrops Milky Chan Applique skirt **REPLICA**
Color : Mint
Used a few times, in an excellent condition !

Waist : 90 - 95 cm / 35.5" - 37.5"
Length : 50 cm / 19.5"

30€ shipping non included





Antenna AP style enamel shoes
Color : Mint x white
Size : chinese 42 / european 41 / US 8-9 / UK 7,5
Used a few times, good condition

28€ shipping non included





Angelic Pretty Toy Fantasy Pouchette
Color : White
Used a few times, great condition !

28€ shipping non included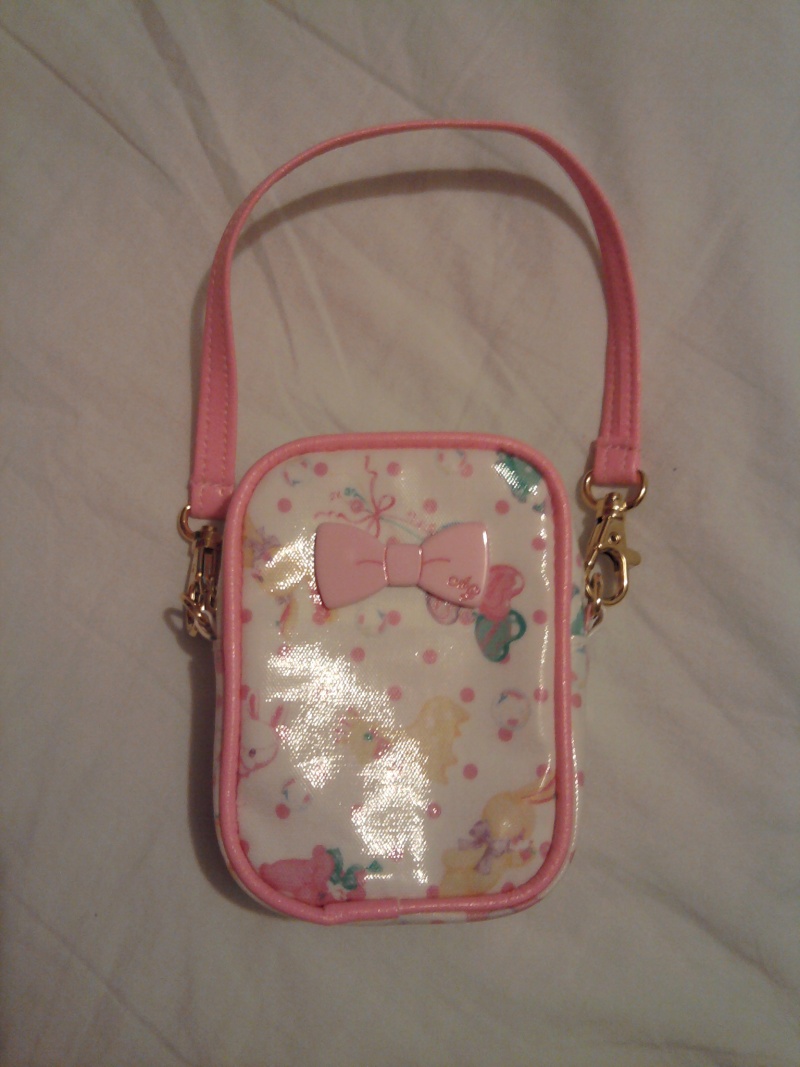 Loli-Loli paradise GL headbow
Color : Black with navy roses
NWT, perfect for vampire requiem

12€ shipped worldwide



DOL Melty Chocolate Cuffs
Used once per color. I have much greater cuffs, & I don't use them anymore, so I want to give them a better home :D

Pink : 7€ shipped worldwide
Brown : 10€ shipped worldwide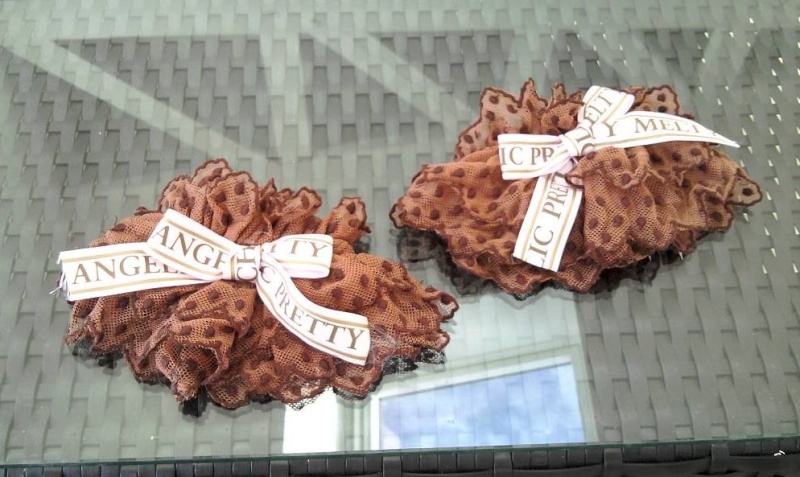 Handmade ribbon necklace
I'm making these little necklaces <3 This one is ready to be shipped :)

10€ shipped worldwide

But I can make some custo necklaces :) I've a chocolate ribbon necklace, like the last one from Angelic Pretty :) The price can vary with the materials, but never more than 15€ :)





Handmade Fantasic Dolly style necklace - PENDING PAYMENT
Used once, excellent condition !

6€ shipped worldwide



Chocomint lavender hair accessory
Used a few times, but in a great condition

4€ shipped worldwide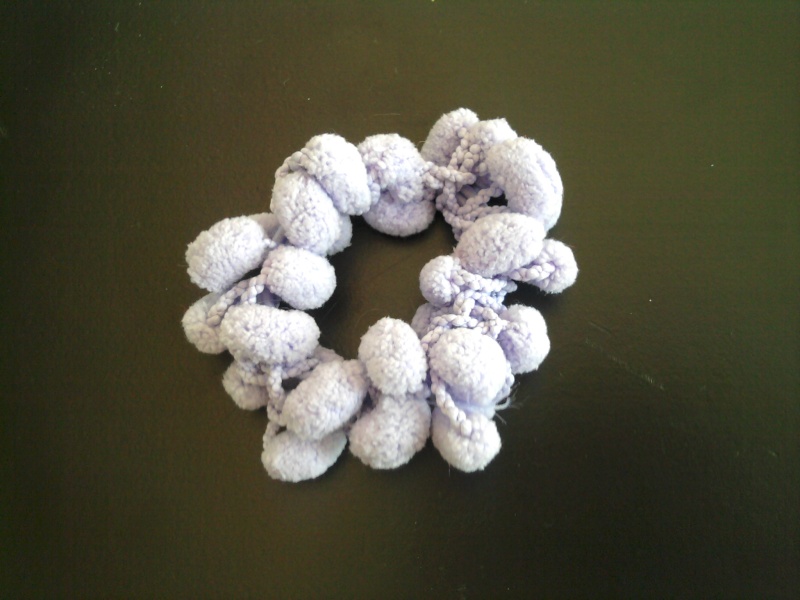 Btssb + AP Wonder Party postcards

Btssb card : 4€ shipped worldwide
Wonder Party card : 7€ shipped worldwide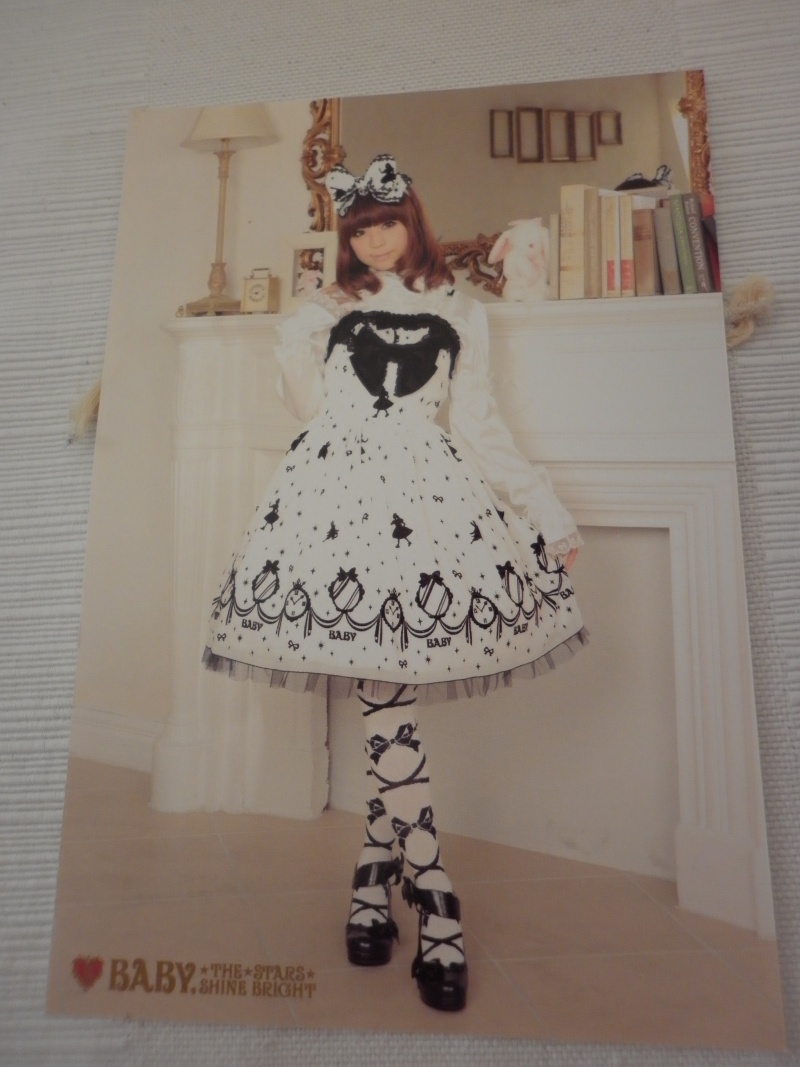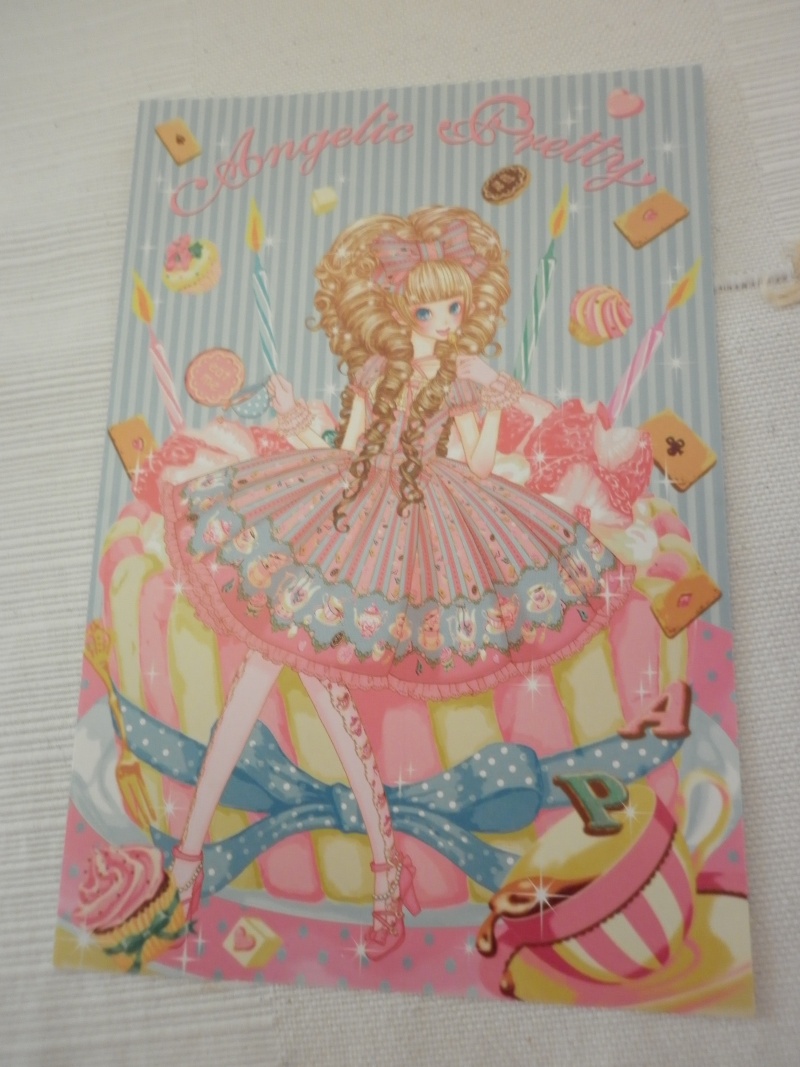 Offbrand gloves
Used once per color. Great condition. You can use them for some hime outfits :)
Colors : pink & black

7€ shipped worldwide for one pair
12€ shipped worldwide for both

BLACK SOLD !!! ONLY PINK PAIR LEFT !!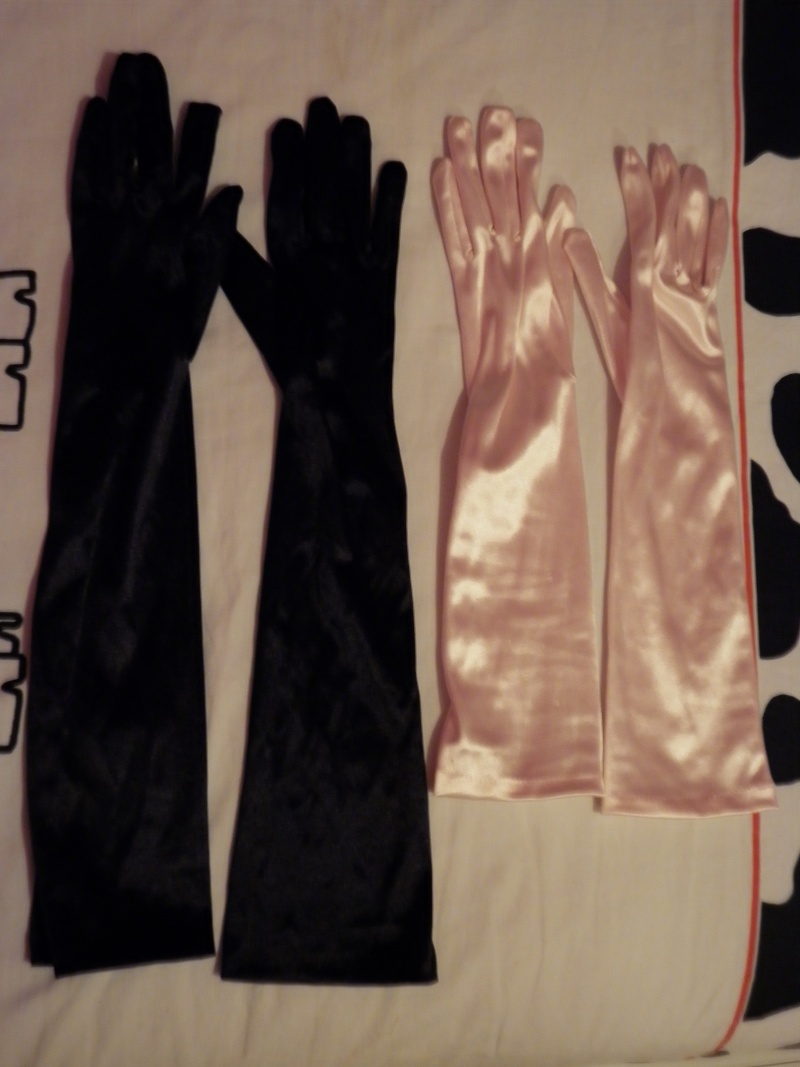 Handmade rings
All rings : tried once or twice. Excellent condition.

The bat ring is out of stock. But if you want one, please ask ;D

Each ring : 4€ shipped worldwide
I can do some prices if you're buying more than one :)





Kidsyoyo pink bear necklace
Used a few times, good condition.

10€ shipped worldwide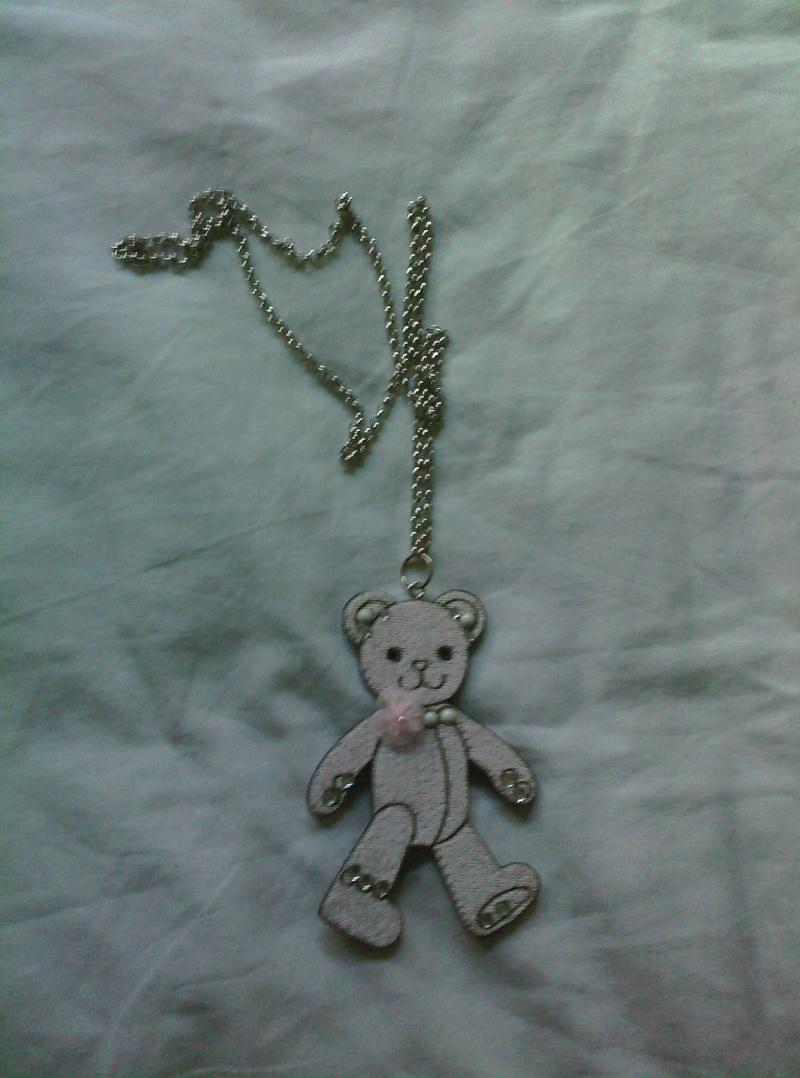 Thanks for looking !!!