here are some things i have for sale!



things you should know before placing order




**

only ship to the USA. sorry!


**

shipping NOT included in price! i use flat rate boxes ($4)


**

buyer is expected to pay paypal fees (2.9% + $0.30)


**

contact spring_thumper @ yahoo.com for any questions OR leave a comment on this post.


**

no trades, sorry! (unless i directed you here personally XD)


**

i have two cats and one dog, but i am from a non-smoking environment.


**

see my feedback on egl feedback here and ebay

hey everyone! i'm selling these two blouses.
i bought them around two years ago, thinking i might go into gothic lolita but decided i could never pull it off xD
feel free to make an offer!

1) Black Blouse size L - $10 (+ $4 shipping) SOLD thanks!
Worn only once for a performance two years ago, no flaws!
Fits a variety of sizes, I'm generally a small and it fit loosely, probably best for someone size M.
I have 3 white animals so there is some white fur on it but I tried to lint it all off and I will make another attempt to remove any lint before packaging it as well :)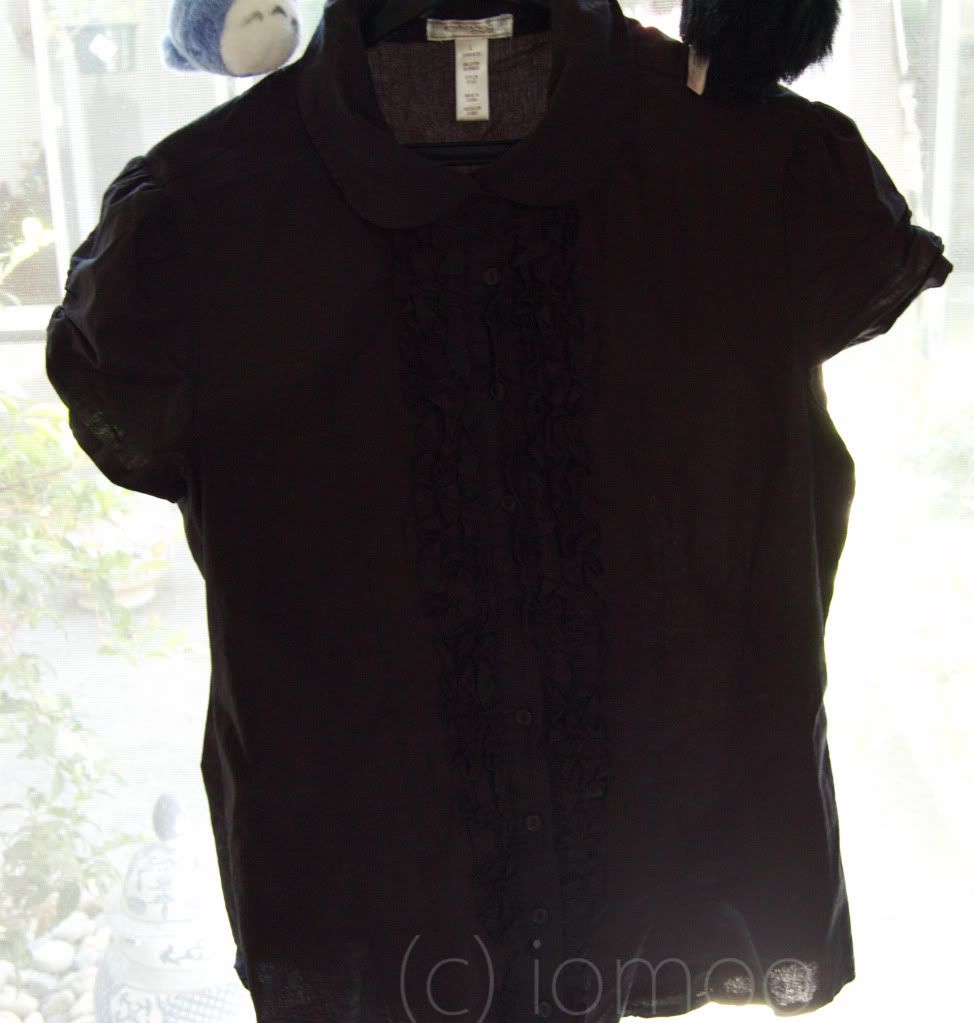 (terrible) close up of lace: xx [lightened to see detail]
close up of rounded collar: xx [sorry for the awkward lint!]
close up of tag: xx

2) Gray Lace Stretchy Long Sleeve blouse sz 4 (S/M) - $15
Brand new never worn! Bought it two years ago from Nordstroms or something, and it was too big for me since I was like 13, and it's still too big for me and I just never got around to wearing it.
Pretty stretchy and thin! I guess it could work as a cardigan if you prefer.




close up of buttons: xx
close up of tag: xx

happy shopping! check out my older sales:

BTSSB Pink Gingham Headbow REDUCED!
&&
Stationary, Books, Nurse hat, Accessories and more!

happy shopping! <3