Since it's been a while since I sold something here, at egl_comm_sale, there's no feedback for you to check out but hopefully I'll be able to add the number up throughout the time!
Here you go; http://eglfeedback.livejournal.com/1517518.html

1, I'm able to ship internationally from Sweden
2, I have cats, non smoking home
3, I accept paypal and bank transfer
4, No refunds!

Further questions? Drop me a line!


So this time I'm selling a JSK with one of the most beautiful prints I know; chandeliers.



Note!
The white fabric, covering the bust, can be removed and it's attached with buttons.
There's NO shirring!

Measurements (laying down, from side to side)
Bust: 40cm
Waist: 37.5cm
From shoulder down to the end of skirt: 88cm

Close-up on the print~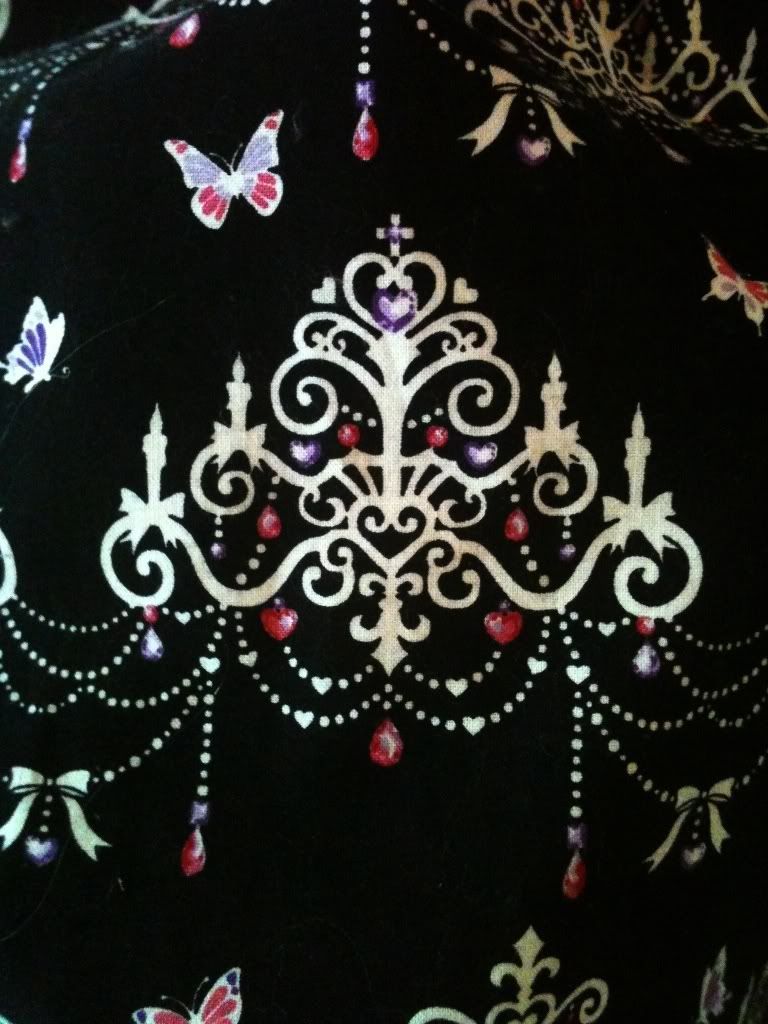 I don't have any pictures of me wearing it, 'cause I'm too big for it so I've never used it. I bought it second hand as well.

Price: 43€ + shipping