My EGL feedback page: Here

Ebay feedback:Here
Etsy feedback:Here

~~PayPal only
~~Items ship from San Diego, CA USA
~~Prices are in USD
~~I'm willing to trade for brand items only, preferably those on my Dress Wishlist or Small Item Wishlist
~~Priority goes to those who leave their PayPal addresses first
~~The clothes are smoke-free, however, I do have a dog and a cat. They don't usually come into contact with my clothing, but please be aware of this if you have allergies.
~~ All Prices are open to Haggling!



Socks!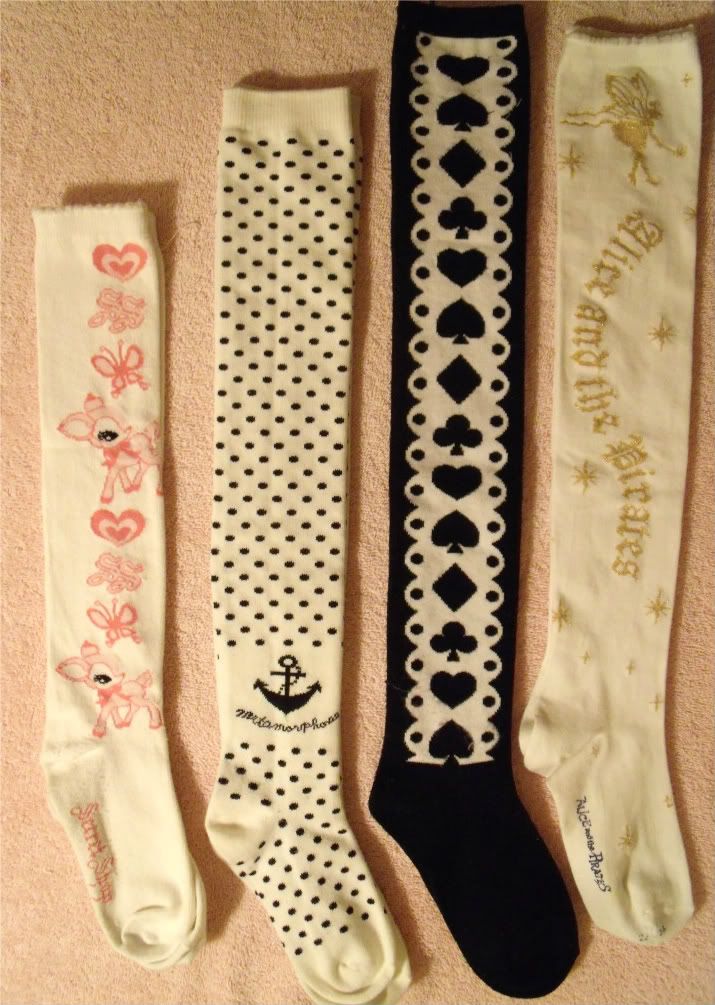 All socks are worn a couple times but in otherwise good condition.
Secret Shop Milky Chan socks (some minor piling at heel) ~$5 + shipping SOLD
Metamorphose Sailor socks ~ $15 $10 + shipping SOLD
Off-brand Card Suit socks~ $5 + Shipping SOLD
AATP Night Fairy Fantasia socks (just a couple tiny snags near embroidery from washing)~ $40 + Shipping SOLD