-EGL Feedback (+26, 100% Positive)
-Shipping from Toronto, Canada
-Prices are in USD
-Paypal fee and shipping is NOT included.

Please ask for a shipping quote.


-I ship internationally.
-USA buyers have priority because its cheaper to ship there than within Canada..
-Available for local pickup in Toronto.
-Smoke and pet free home.
-I accept Paypal and Email Money Transfer.
-Items go to the first person who gives me their paypal address and can pay full price.
-I reserve the right not to sell to persons without an egl feedback page.
-Sorry, no holds.
-Invoices must be paid within 24 hours.
-Not responsible for lost packages if you purchase un-tracked shipping.
-I will consider reasonable offers, but priority will go to whoever will pay full price first.
Shipping Info: Packages will be shipped with standard, non-tracked, postage. If you need tracking, it costs quite a lot more, please ask. Tracking is only included for Canadian buyers.




Montreal Shoes in sax blue - US size 7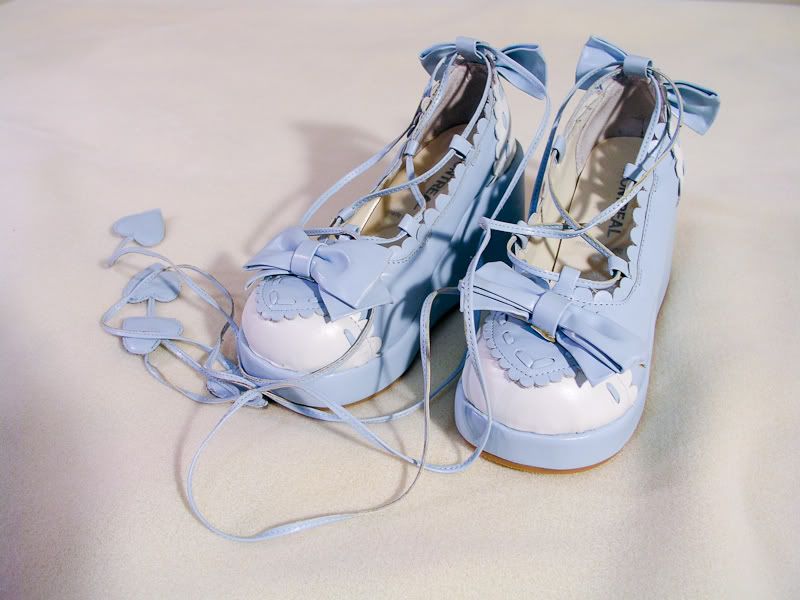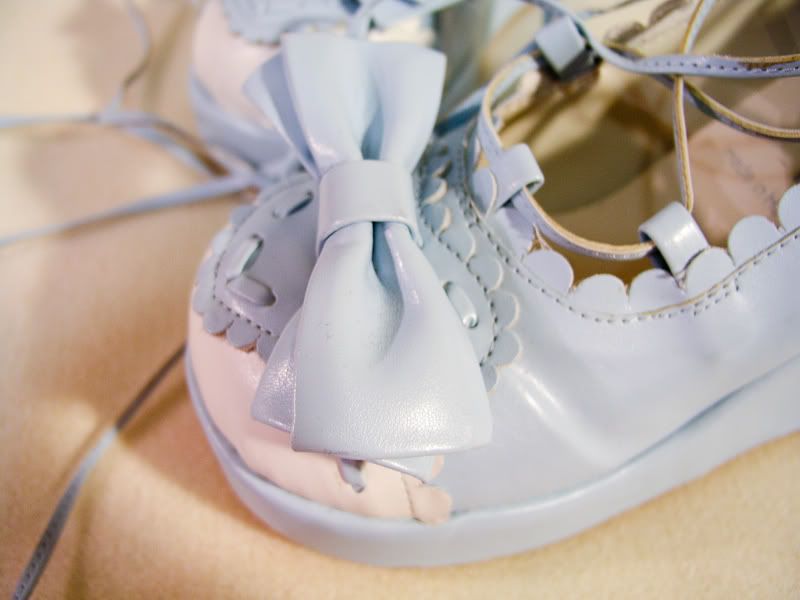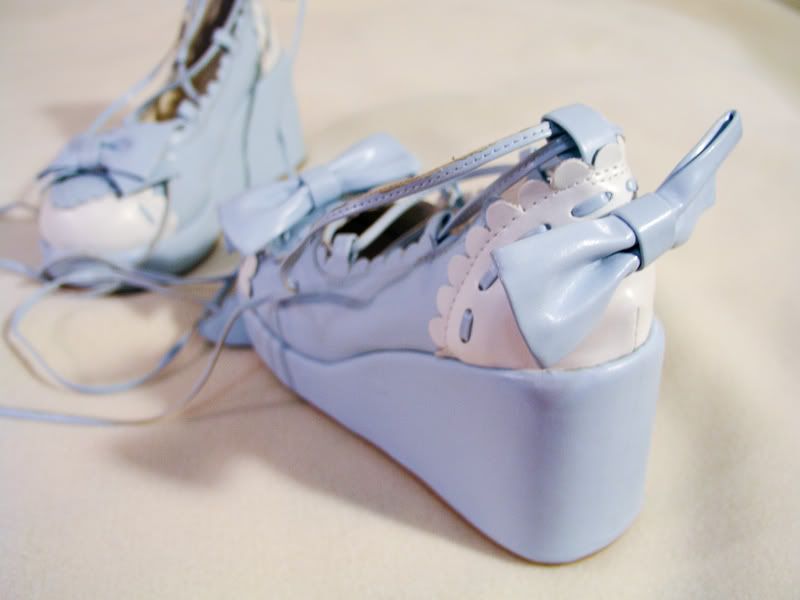 More pictures available upon request. Like new condition, only worn once
or twice.
$50 shipped USA & Canada, $55 shipped International OBO
$40 shipped
Angelic Pretty Fruits Parlor OP in Pink
SOLD
I bought this off the comm, and the damage to the lace at the back had
already been done. There is a small barely visible tea stain on the
chest, which I haven't cleaned, but should be easy enough to get rid of.

From hellolace: The lace has a strawberry pattern. The chest heart brooch, apron and

the waist ribbon are detachable. The dress has back shirring.

$180 CAD + shipping
Sweet Strawberry Ribbon OP Set in Pink
The set includes the dress, headdress, and socks. Selling this for a friend. Worn only once and in perfect condition. Will not split set.
Measurements:
89cm length, 36cm shoulder width, 90cm bust, 70cm waist, 17cm sleeve length, 28cm cuff
$300 + shipping
Bodyline Heart Buckle Shoes in Pink Size 23.5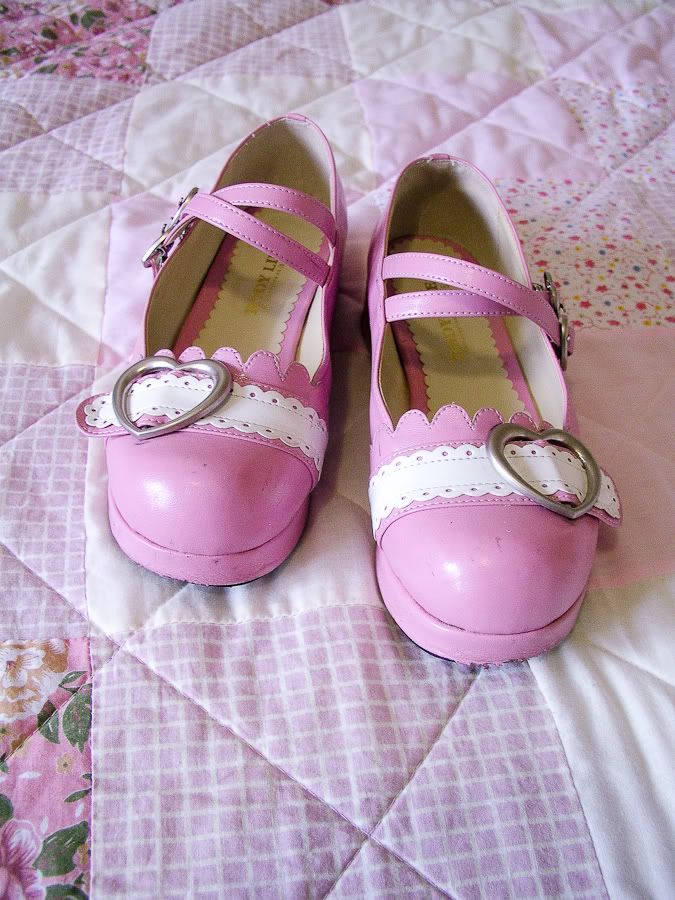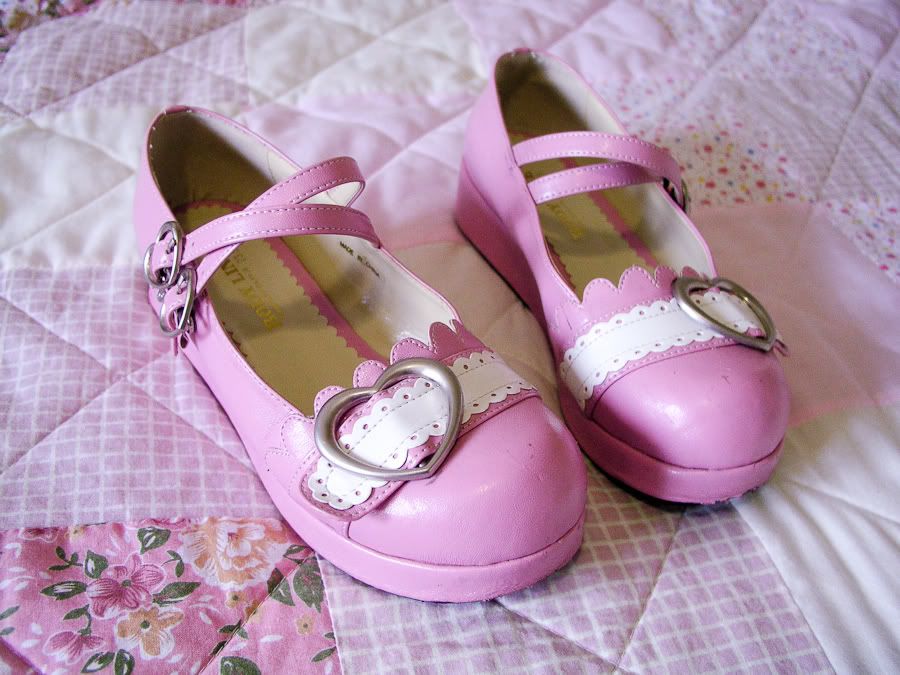 Scuff on Left heel
Scuff on Right heel
Toes underside
A friend sold these to me, as I didnt have a decent pair of lolita shoes when I was starting out. They have signs of wear, as pictured.
$20 + Shipping
Alice and the Pirates 'Jewelery Box' socks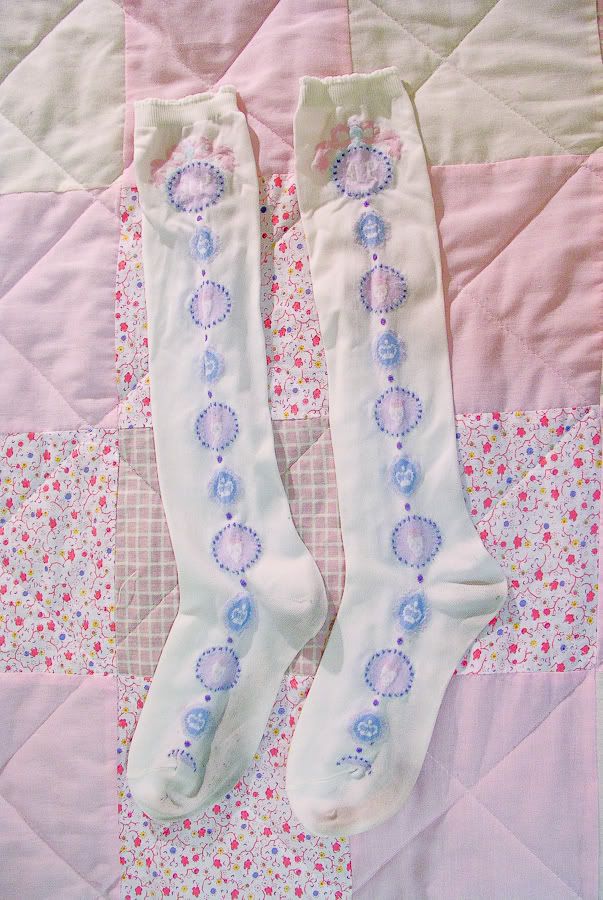 Features pastel skulls and crowns.
I'm the second owner, showing signs of discoloration. but otherwise in good condition.
$20 + shipping OBO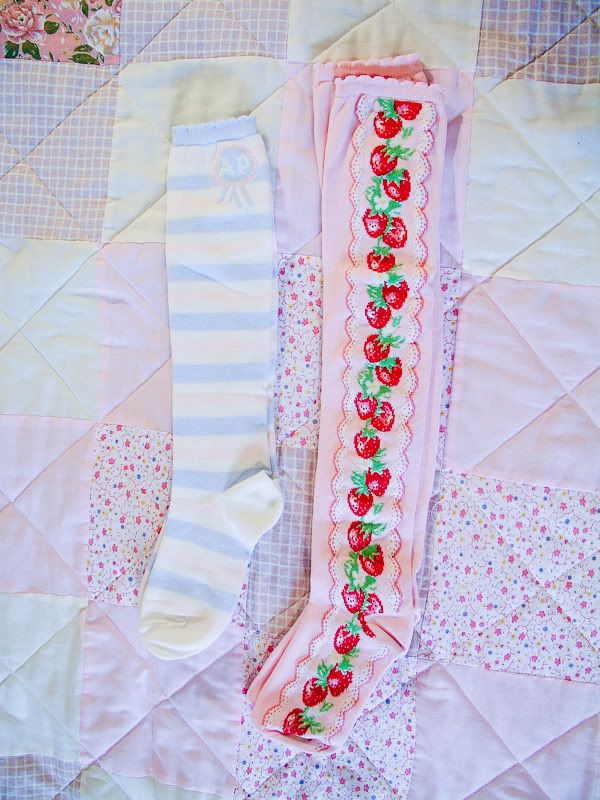 Left:
Angelic Pretty Striped socks. Brand New. Tried on once.
$20 + shipping.Right
: Strawberry ribbon socks.
Not for sale seperately
. (included in the OP set above)
Offbrand white lace socks. Worn once. $5 + shipping
Angelic Pretty Back Lace up Pink & White socks. Brand New.
$25 + shipping.