Hi all,
I bought this JSK recently because I loved the print, but when it arrived I didn't like the bodice, so up for sale it goes! It has only been worn to try on and has not left my house, and has no marks or stains. I have four house cats, and while they don't interact with my lolita gear and the dress is currently kept in a bag, there may still be a small amount of fur. I'm sad to see it go as it is a lovely dress and very nice quality but sadly we just don't get along.

My feedback is here: http://eglfeedback.livejournal.com/1505678.html

Stock photo: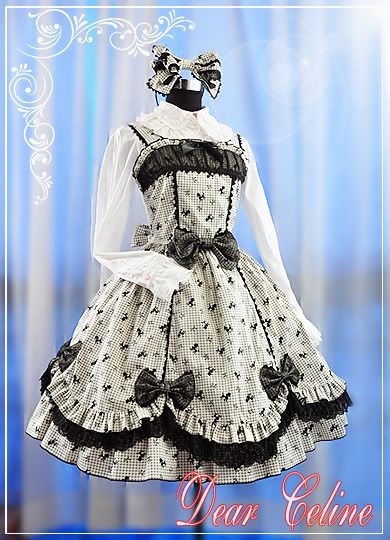 Own photo: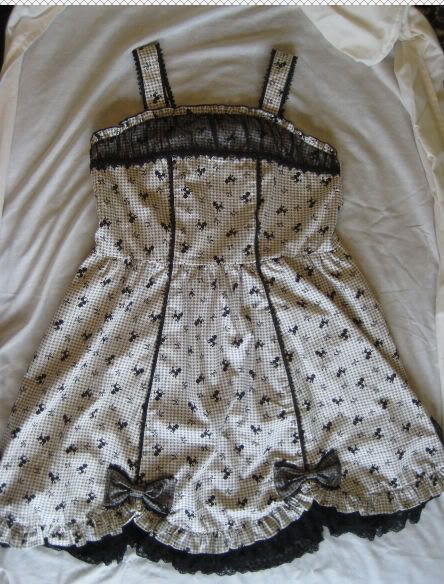 The fabric is now sold out on Dear Celine and this was one of the last to be produced - because of the fabric shortage the bottom-most ruffle is missing, leaving the scalloped edge. The bodice is fully lined, and there is an inner skirt.



Shirring and ribbon on the back to adjust size.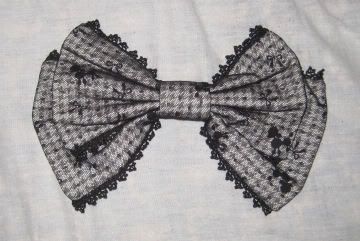 Detachable waist bow.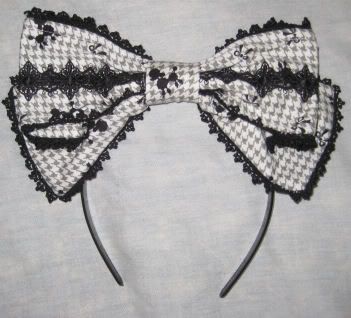 Headbow. The upper part of the bow is wired.

SIZE
Size is custom plus-size.
Bust: approx 85-110cm
Waist: approx 82-107cm

I'm looking to sell the dress and bow for £45. Shipping to the UK will be £4 recorded (no tracking) or £7 Special Delivery (with tracking). Please ask for a quote for overseas shipping.

I am also willing to consider full or partial trades, preferably for blouses. I'm looking for short or long-sleeved blouses in black or white, which should fit a bust of 100cm and waist of 91cm.

First to leave Paypal gets the item. Thank you!