** Shipping from Singapore
** Prices in USD. Prices exclude PP fees, shipping. I will not ship without a tracking number.
** I don't smoke. I live with my dad who does. He keeps fish and birds, my uncle moved recently but had rabbits and hamsters. My clothes are kept away from all that, but allergies beware.
** This is my first time selling on EGL >.<
** Priority to buyers/trades from Singapore, secondly the rest of Asia, lastly the rest of the world
** Give me your location so I can estimate shipping & fees
** EGLFB
** Personal Feedback

** All items are open to trade/partial trade, my H&M size is 42. Usually I don't fit into brand. I like gothic, classic and casual lolita, I do not wear sweet lolita. Preferred colours are red, black, blue and white. Postcards/art by Kakumei Zenya Yoh or Torii Tsubaki are welcome :)
** Will reject items meant for cold climate/pink items/items with reference(s) to religion.
Proof will be my rosin box (No rosin on the box, don't worry)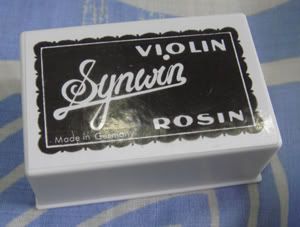 Item 1: Metamorphose cardigan US$35 (excl. shipping & PP)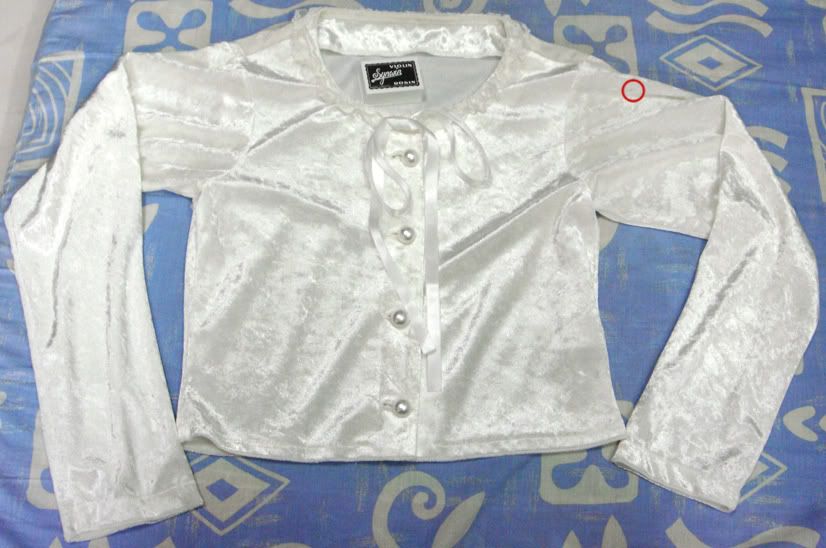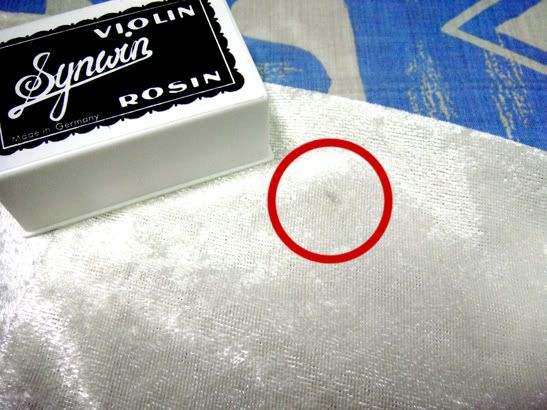 Measurements:
Bust 42cm
Shoulder 40cm
Sleeve length 58cm
Length (measured from back) 45.5cm
I have not worn this, the previous owner said that it was new with tags & the stain came along with it.


Item 2: Anna House blouse

SOLD


picture | picture | Original colour | Stock Photo | Modifications
Measurements:
Bust 48cm
Shoulder 39cm
Sleeve length 62cm
Length (measured from back) 57cm


Item 3: Offbrand blouse US$8 (excl. shipping & PP)

SOLD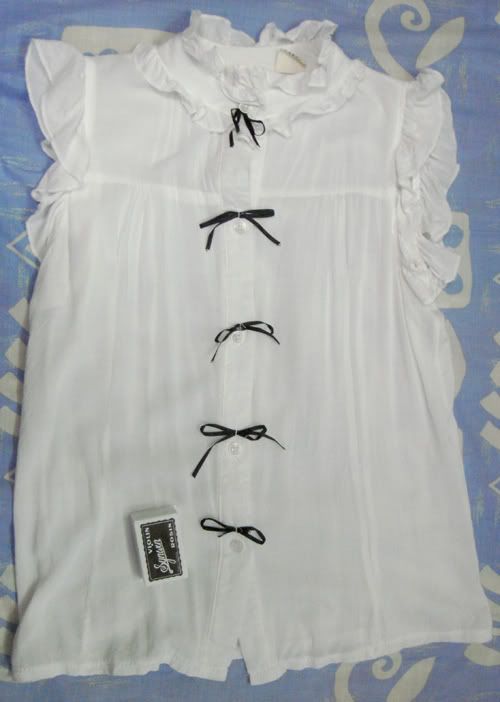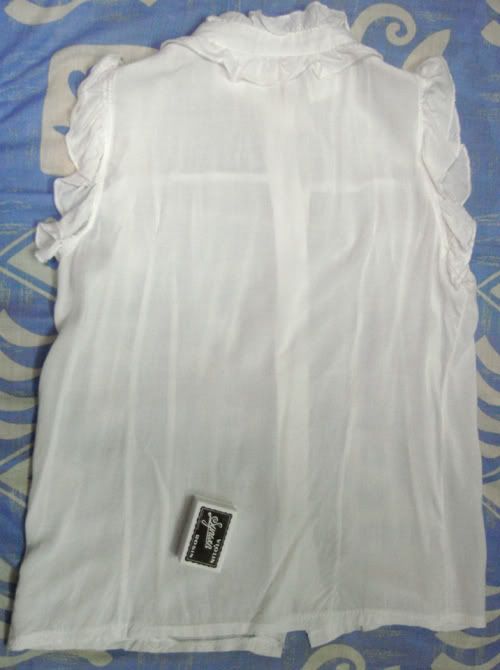 Modifications
I used to fit into this, then I gained some mass... :x Fabric is not very opaque but neither is it sheer. I strongly recommend wearing a white/nude bra underneath.
Measurements:
Bust 45cm
Shoulder 30cm
Length (measured from back) 53cm
I find this blouse very loliable but please let me know if I should remove it.


It is 10AM GMT +8, I will be going out soon, I will be back around 7pm latest.
Thank you for looking!