Location: Chicago, IL, USA
Payment: Paypal
Feedback: "jolarocknrolla" on ebay
buying/selling feedback on DOA, on LJ ... and now EGL Feedback

All prices listed are BIN. prices do not include shipping. shipping w/in the usa is $8.50 for priority mail w/ tracking, flat rate (I can do a pair of socks first class in the usa w/ tracking for $3.50). Outside of the usa it's $25 for small packages and $45 for large (jewelery, or 1 pair of socks would be small, a jsk or purse would be big), will include tracking and insurance up to $100. No trades. feel free to make me an offer if you like but i will sell to the first person who will pay the BIN.

international: i could do first class which has no tracking but i would ONLY accept this option if you paid as a personal "gift" through paypal.

Please do not pm since i don't always get notifications. first person to leave their paypal here gets it, MUST note country and shipping option.

Meta yellow Blooming Garden JSK (no waist ties!), has the wristlets and a matching purse that was made with the waist ties. $280 + shipping. (i have the coordinating pink blooming garden socks i can sell for $20 ONLY if you are buying this set)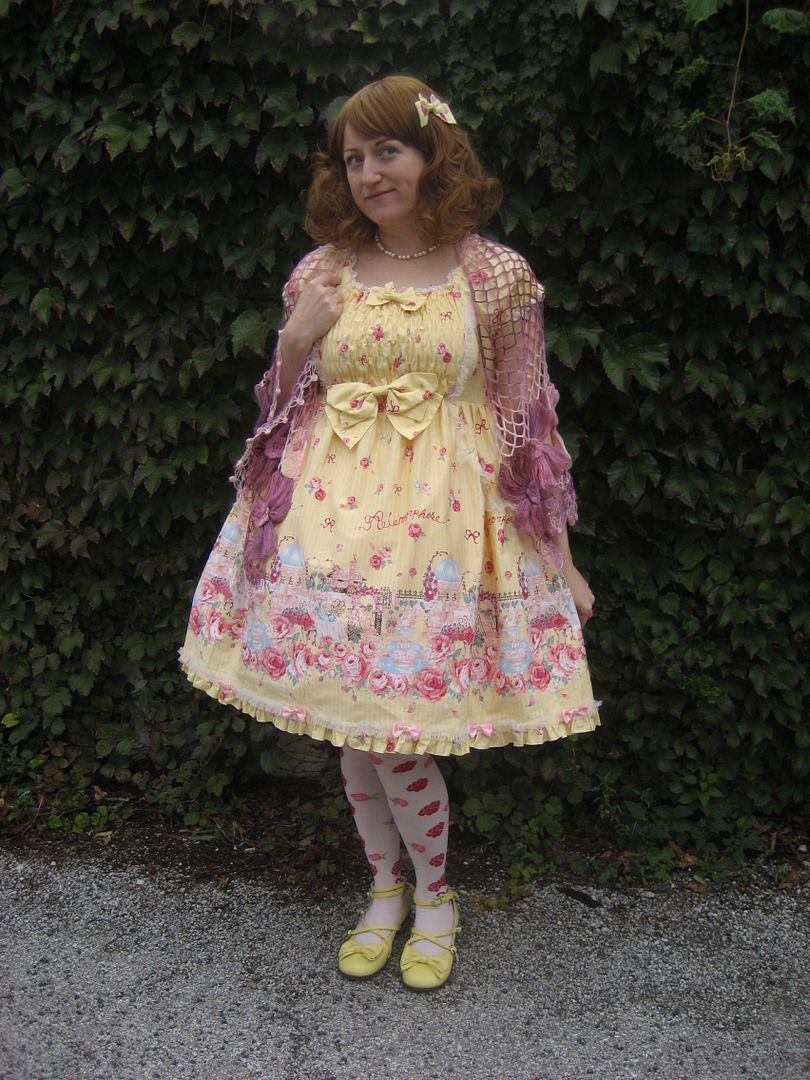 AP Heart Pocket jsk, comes with the head bow, kind of old-school. Looking for $165 + shipping but will consider offers. (this was purchased second-hand, I wore it once, too damn tight on me at the time [pic from last year] and i haven't tried it on since). has a hidden side zipper. - SOLD

http://i13.photobucket.com/albums/a259/Jolarocknrolla/Loli/IMG_4445.jpg
http://i13.photobucket.com/albums/a259/Jolarocknrolla/Loli/IMG_4444.jpg
http://i13.photobucket.com/albums/a259/Jolarocknrolla/Loli/IMG_4448.jpg

Meta fully shirred poodle jsk in cream, just tried on. includes UNWORN matching socks (same ones as pictured in cream, i got 2 pairs, you will get the new unworn pair) $150




Meta Candy Star Rabbit shirred jsk in Burgundy, comes with matching hair bows! NOTICE: top row of shirring has been removed (the row that hits right over the bust), i was about 185 pounds when i wore this, chest was maybe 45", sorry for the terrible picture.




I'm asking $200 + shipping because it's a rare print that comes w/ the matching bows, but i'll consider offers.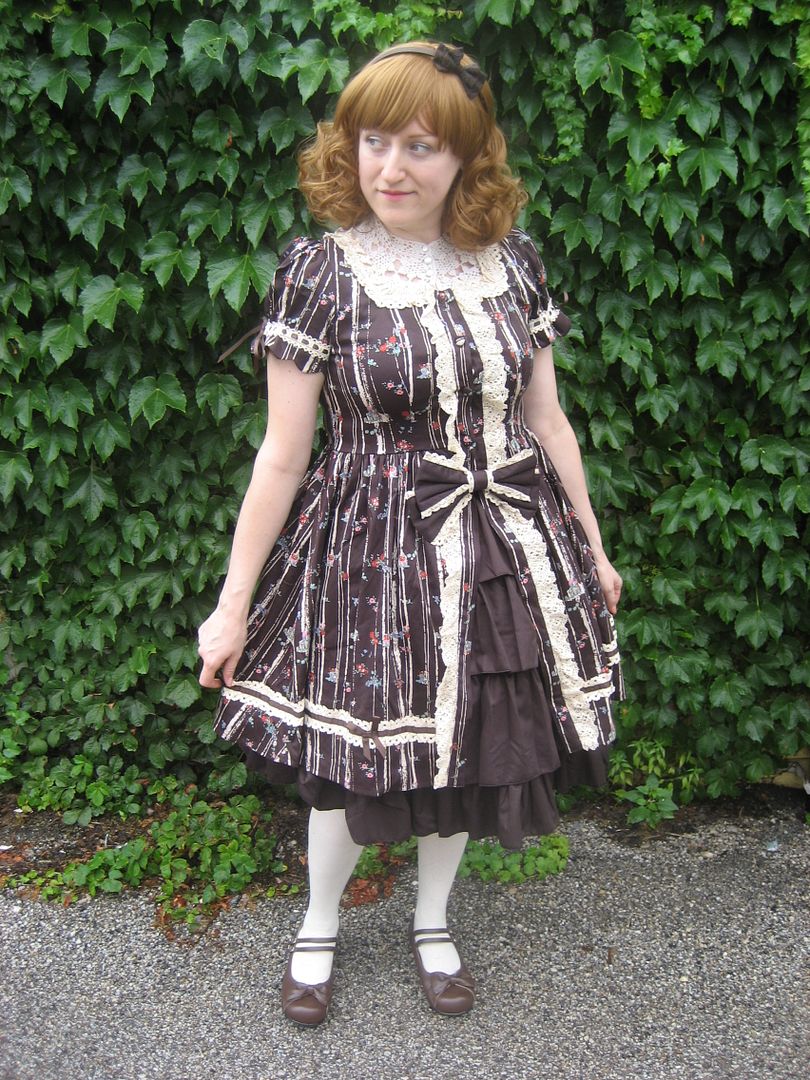 Bodyline: Brown overdress, underskirt and neck tie set pictured here, size 2L. $80 + shipping, just tried on once. Bow is removable (I pinned it too high).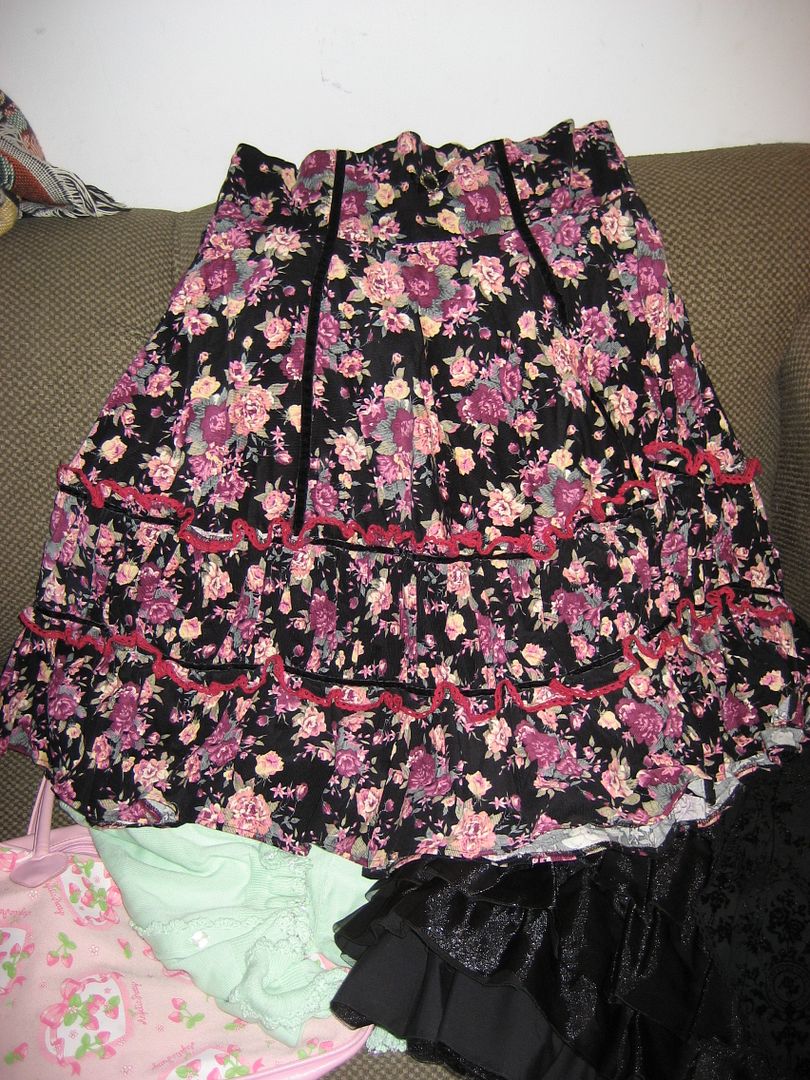 offbrand black/red/floral skirt, 34" waist but can go a little bit smaller due to corset lacing in the back $33 + shipping

more stuff including lots of socks here: http://egl-comm-sales.livejournal.com/16252890.html?view=288255706#t288255706