My Feedback: http://eglfeedback.livejournal.com/1052041.html
I accept Paypal
United States Only Please!!
Will Not Hold.
I Ship from Maryland!
I Have a Cat & Dog --so be aware.


MUST GO!!!
Bodyline Sax Bears OP & Bag-- $45 (including shipping & pp fee's within the US)
Size--M
Site Measurements
Back center of length: 87cm
Bus:t 86-96cm
Waist: 66-76cm
Shoulder length: 37cm
Sleeve length: 23cm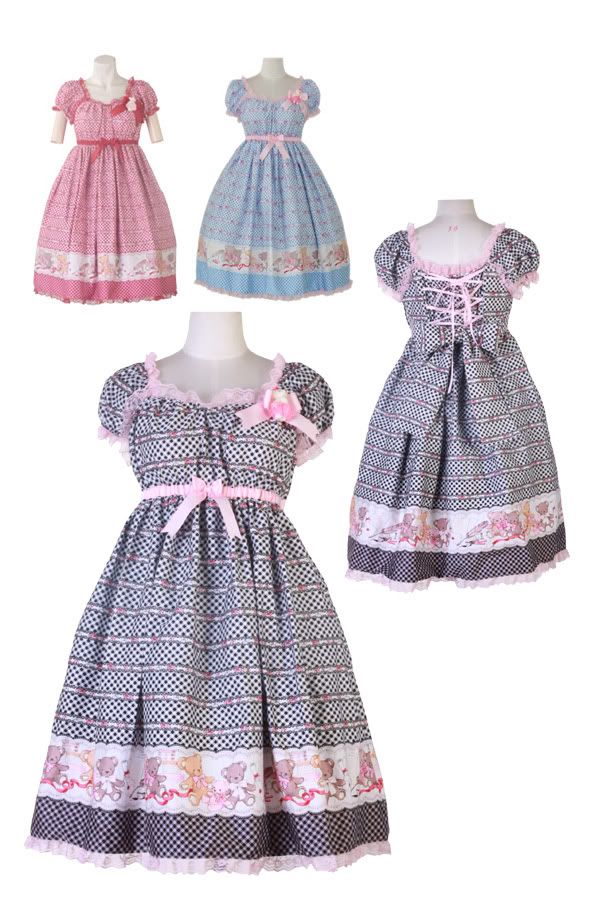 2nd Owner & never worn only tried on, Original Owner wore it only a few times
Selling or Trading because It plain just doesn't fit.
Not Recommended for Bust over 35 inches-Becomes tight & Unflattering
Elastic Upper Arms so if you're muscular or have larger arms I don't recommend it for you

Unlined & made of around Medium to lightweight fabric.
High Waist is Elastic, w/ a little Shirring in the Back. It Laces up and Has Non detachable Waist Ties.
Originally came with a Bear Pin but the Original Owner Did not Include it.

I Have Yet to See ANY Damage on the Bag or OP, besides that the Bear Pin is not included.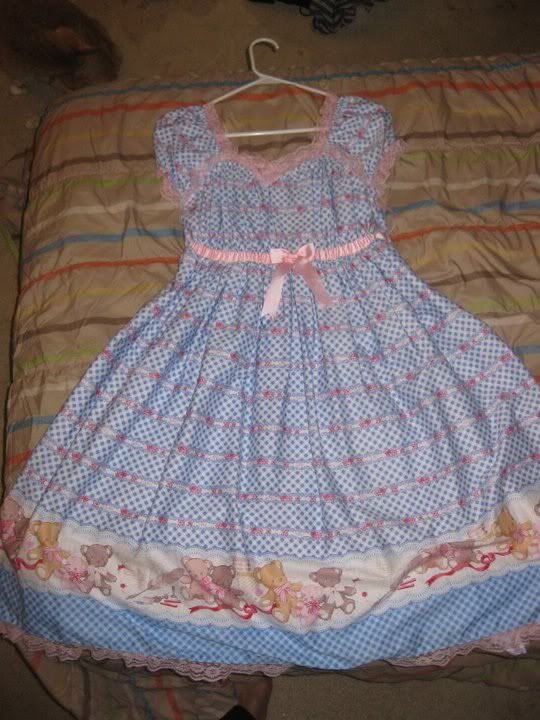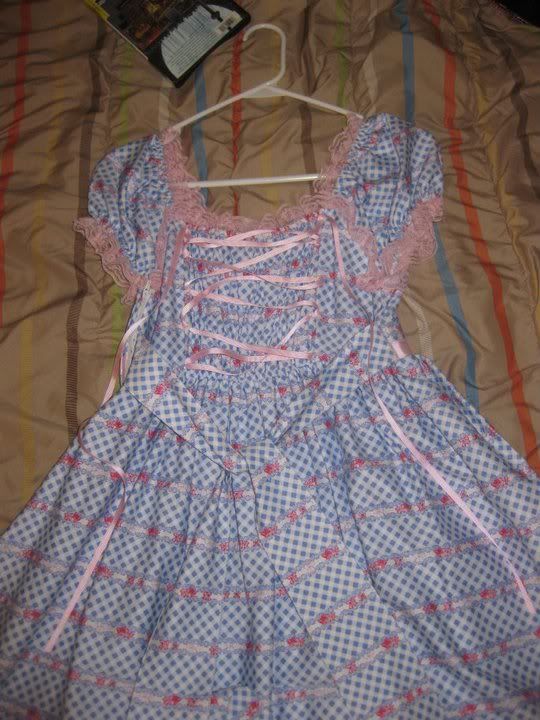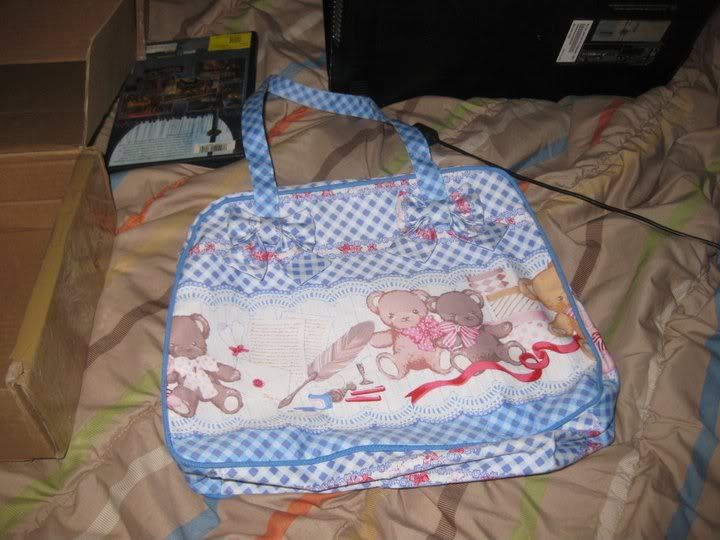 WTB:
Petticoat
White
Waist: 34-35"
Average to Above Average Poof, Long lasting, Soft
Simple Puff Sleeved Blouse
White
That will fit a Bust of 42-43"
Waist of 34-35"
(please Don't Offer Long sleeve or any other color-- unless the sleeves are detachable)
Similar to things like this: