Hi! I have some things for sale, and also commission spots open today. But first, here's my feedback page:

http://eglfeedback.livejournal.com/325633.html
(formerly shelbycloud)


***terms of sale***
-all prices are listed in USD, and include shipping within the US. Please inquire regarding international shipping.
-I can't do any holds or trades at the moment, sorry!
-I won't accept any pm offers, sorry!
-Items will be shipped first class within 4 days of payment
-Insurance and tracking is not included, and will be paid by the buyer
-Please only comment if you're interested in a sale, thanks!



Double Decker RHS, size 22.5
There is a small scratch on the left toe, see pictures
Some wear on soles

$27 shipped





Angelic Pretty knee high socks ***SOLD***
(pictured on right)

$8.50 shipped





Kokusyoku Sumire pin
$4 shipped





Handmade pearl ribbon brooch
$4 shipped






Offbrand pink parker
34" bust
26" long

$15 shipped





Swimmer headphones
Some damage to cords, see pictures

$15 shipped





Putumayo sweater vest
Up to 38" bust, has stretch to it

$35 shipped








I am also opening up 2 commission spaces for custom made Angelic Pretty headphones. Here's how it will work:


*Comission cost is $68 usd. This includes the cost of shipping the headphones to you with insurance. Commission cost will be paid up front.
*Mail me the Angelic Pretty eco tote, or bento tote that you would like to have made into a pair of headphones. The totes can be mailed in a bubble envelope, so this shouldn't be very expensive!
*I will email you as soon as I receive the tote bag. Within one week of receiving it, I will have the headphones complete and ready to mail.
*Headphones will be carefully packaged and mailed to you via priorty.
*I will also send back any left over fabric that has not been used, that way you can make other things from it if you'd like.


*I'll be opening up 2 spots as of today! When these are filled and received, I'll probably open up two more. So keep an eye out if you can't get them this time.

Here are photos of the previous headphones I have made: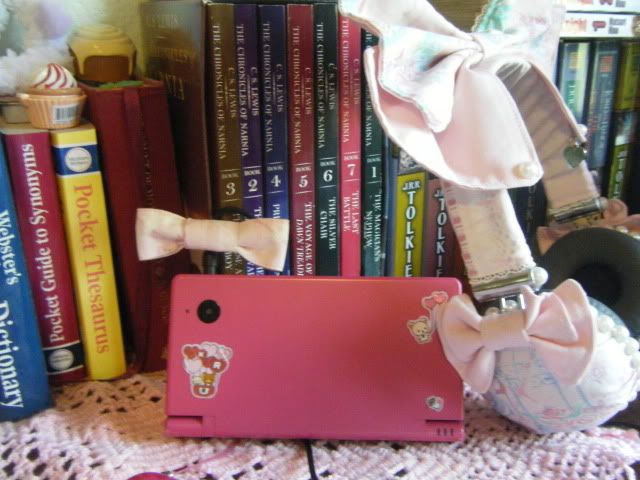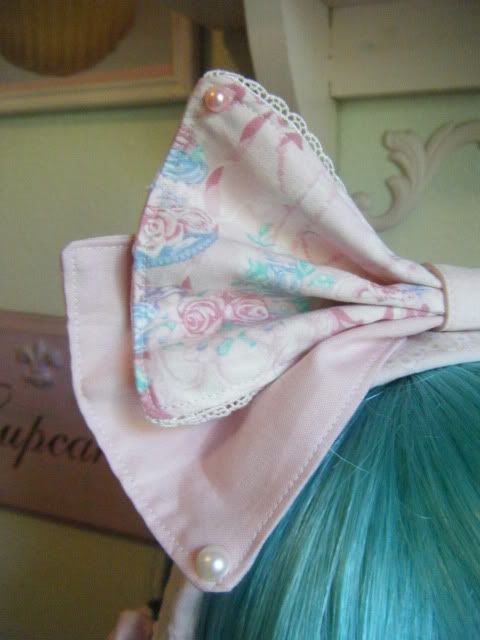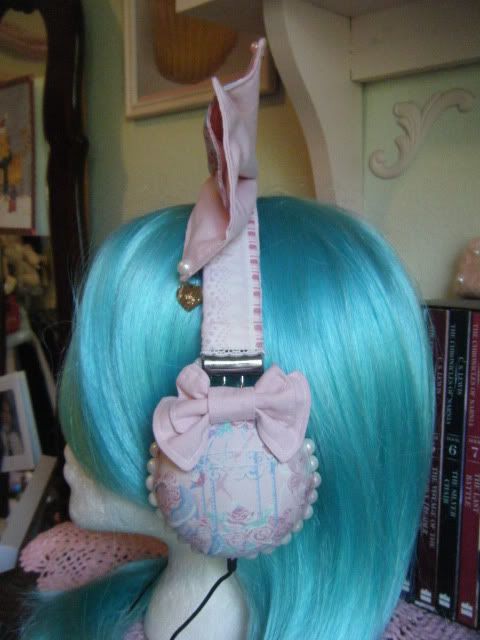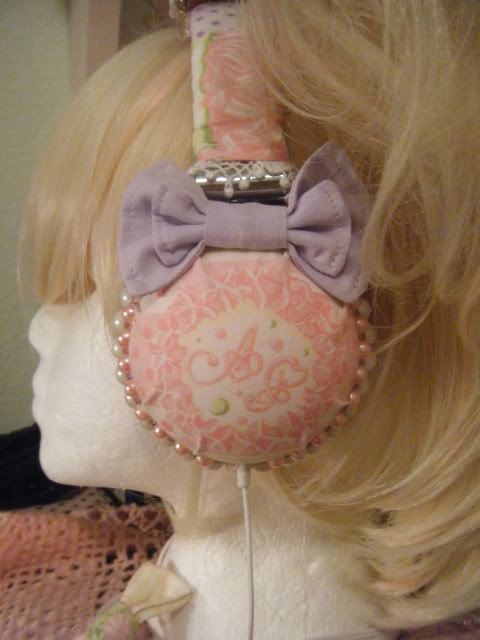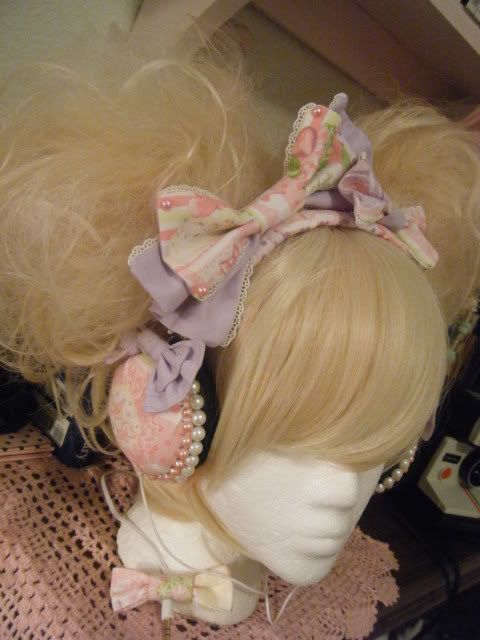 *****Spots*****

1.

2.