Feedback

I really love the print but unfortunately this style just doesn't sit well on me!
Willing to trade only for the skirt version or something on my Wishlist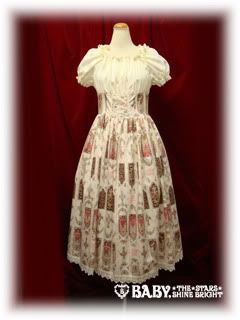 Stained Glass Angel Long OP
Color: White
Condition: NWT, only tried on once
Measurements(from Lolibrary): Bust 80cm; Waist 74-80cm; Length 118cm
Lolibrary
Proof
Price:$300 $240
Shipping within US: $10.95
Everywhere else please ask!

Reaonable offers welcome!

Thanks For Looking!