* I accept paypal. (I ask the customer take up the 5% paypal fee)
* Shipping varies, please ask for details.
* I am not accountable/responsible for items the post office/postal carriers lose or damage.
* If you would like a tracking number and/or shipping insurance, you will have to pay extra as that is not included in what I consider "standard" shipping. Residents outside the US cannot be given tracking because the US Postal Service does not offer that option. Please inquire for extras if you will be requiring them!
* ALL DEPOSITS/PARTIAL PAYMENTS ARE NON-REFUNDABLE (If buyer fails to pay for the full garment)
* EGL FEEDBACK is listed here: http://community.livejournal.com/eglfeedback/662549.html

* I AM WILLING TO HAGGLE! Just make a reasonable offer!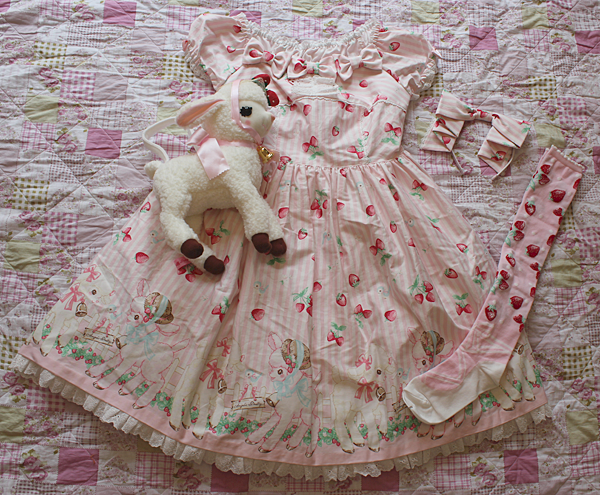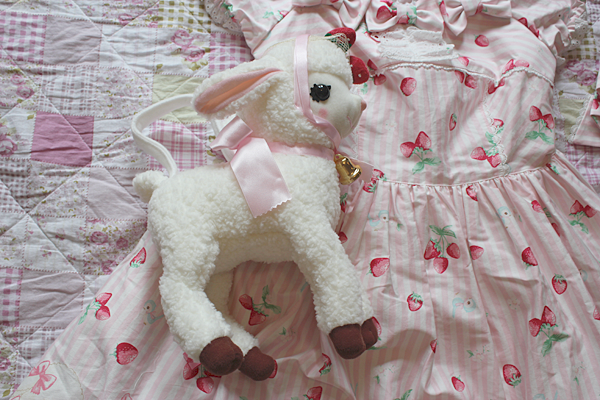 Angelic Pretty Sheep Garden Pink OP set

Price: $475 just clothing set $575 INCLUDING lamb bag
Condition:
Dress: Worn twice. No flaws at the moment, the garment has been well taken care of.
Headbow: Worn twice. Perfect condition.
Socks: Worn twice, washed thoroughly.
Sheep bag: Perfect. Carried around, but never used as a purse.

I purchased this set BRAND new directly from Angelic Pretty using a shopping service. Including shopping service fees and shipping, I paid more than $800 for this. I AM willing to haggle within reason, so PLEASE do not be afraid to make an offer, it's always worth a try!


Thank you for looking, and have a wonderful rest of your day!

PS: I have more sales listed here, if you'd like to take a look!
http://egl-comm-sales.livejournal.com/15957972.html