-Shipping with USPS
-Willing to ship worldwide
-I have lots of positive feedback at eglfeedback (+75) and in my journal (+21)
-Priority to whoever can pay the full price or highest first
-Fees included already
-Payment by PayPal only
-Extraneous comments will be screened
-Questions? Please don't hesitate to ask! :)




Angelic Pretty: Little Bear's Cafe Donut Pin


SOLD



This came with the Little Bear's Cafe brown cardigan I bought, but I don't wear sweet often.
Maybe someone else can get better use of it. :)

Asking Price: SOLD

-----------------


BTSSB: Double Ribbon Ring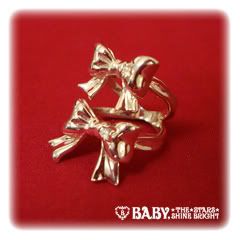 proof photo

I measured the inside circumference of the ring several times, and it looks to be max 5.5cm.
I'm selling it because it's too large for me. It's such a gorgeous ring though, definitely a lovely touch to any coordinate.

Asking Price: $67 shipped within US (w/tracking)
additional $3 if insurance is needed
or $73 shipped worldwide


----------------




AATP: Marine border over knee socks


Payment Pending


proof photos 1 & 2
These socks a great for casual wear and lolita. I wore these twice, there is very minimal pilling on the sole, good condition.

Asking Price: $21 shipped within US (w/ tracking)
or $22.50 shipped worldwide


BABY x Gloomy Tote Bag


SOLD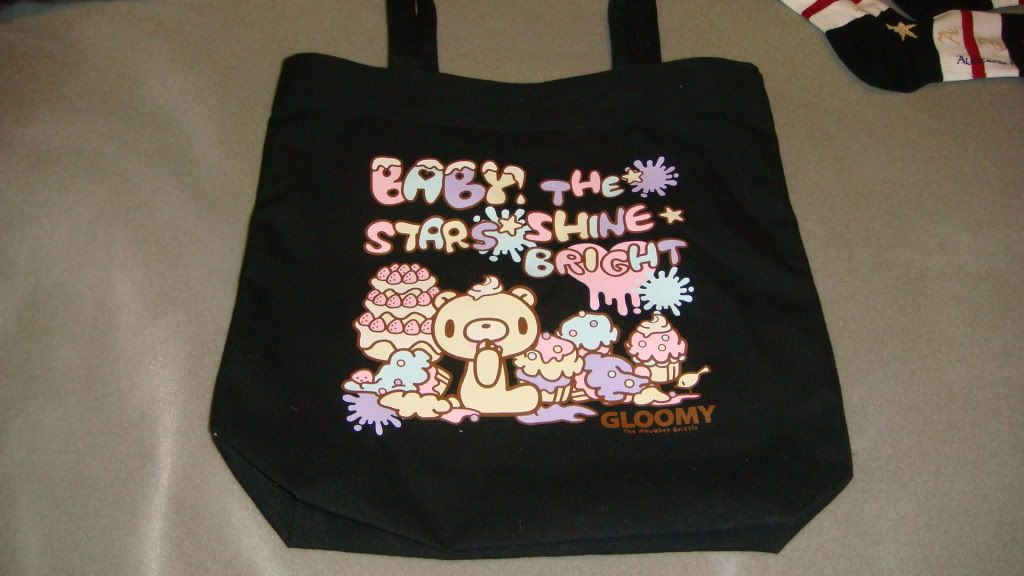 In good condition, I just need to go over it when a lint roller, used only 3x.
The size is very handy, it's big enough to carry books and a binder.

Asking Price: SOLD


Angelic Pretty: Star Night Theater Hat
SOLD


proof photos 1 & 2

I bought this second hand but never got the chance to wear it.
I'm just looking to get back what I paid for it.

Asking Price: SOLD




Dangeous Nude: Lavender JSK


SOLD



The above photos are truer to color than my proof photos.
I bought this second hand from a friend in good condition. I've never worn it, but it's so cute.
It's gotta be one of the cutest punk lolita jsks ever made. There's a bustle in the back too!
(rhidia if you read this, I'm really sorry for listing this ;_; it's so adorable but I'm in need of funds)

Max measurements:
Bust 34"
Waist 28"

proof photos 1 & 2
worn photos rhidia & tempest paige (found on google)

Asking Price: SOLD


Thank you for looking !