- Paypal only, no extra fees :)- I'm not responsible for lost, stolen or damaged packages.
- The one that can pay first, or highest offer will get priority.
- I've got feedback here and for GO here
- I have cats and a dog, so allergic buyers beware.
They aren't allowed in my room, where I keep the items I sell, but sometimes one manages to sneak in.
- To convert currency, use XE


- Shipping includes the price of the packaging





Innocent world knit cardigan: €60 or make an offer


The cardigan is extremely stretchy and fits a wide range of sizes, selling because it's too big on me.




Never worn, only tried on!





Surface Spell VM Replica: €55
I've worn this lovely dress a couple times, it's currently being washed so it might take a couple days extra to ship out (we don't have a dryer and the weather is horrible, I don't want to risk a moldy dress!), it's absolutely beautiful but I feel that I'm too tall for it.

Bust: 84cm
Waist: 66cm (can go smaller due to sash)
Length: 87cm





Surface Spell Mille Noirs Replica: €60 SOLD




I got this custom made, but I forgot to give them my shoulder measurements and because of my small shoulders it's way too big.


The rest of the construction is really well, the fabric is perfect for winter and the top part (the strokes) are seperate from the rest of the dress, you can detach it with buttons. If you can shorten the straps it would be possible to adjust the shoulder measurements that way, but I am not good with that, so it's just hanging in my closet being pretty. Never worn, only tried on.

Bust: 86cm
Waist: 66cm (it has waist ties so it can go smaller)
Length: 87cm
Sleeve length: 63cm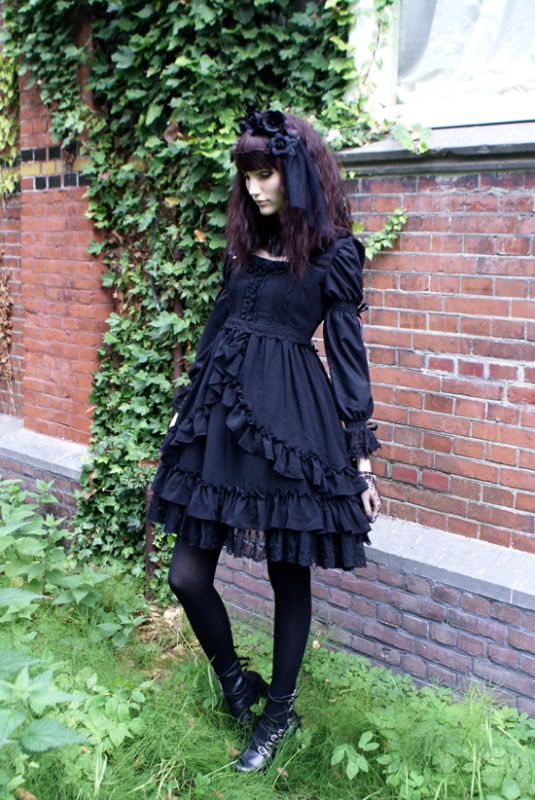 Surface Spell Antique Beast Replica: €45 SOLD


I really regret having to sell this gorgeous JSK, it's so lovely and flowy, but it doesn't have waist ties and is too big on me.
Worn once!

Bust: 88cm
Underbust (?): 76cm
Length: 91cm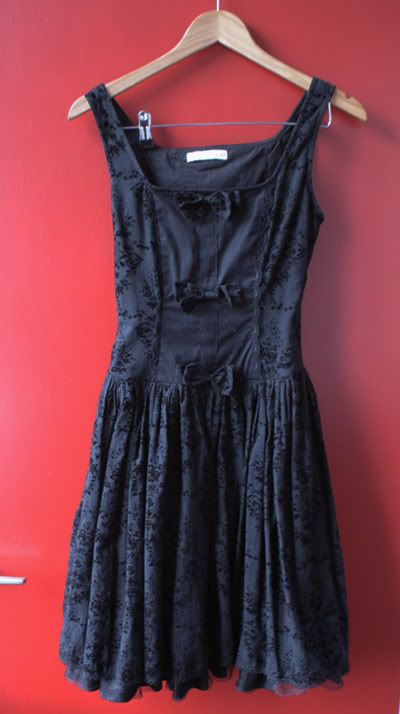 Rose Melody Rose Aroma JSK: €22 or make me an offer SOLD


This is more for someone who is looking for a project. The measurements of the dress are really off and I tried to take in the waist, but since I'm horrible with sewing.. it could have been better. I'm not sure if I have the waist ties (wich were completely useless) and the organza bustle is coming apart in one place, there is a small rip in the lace in the back too. This explains the price, if you feel the price is unfair, please make me an offer...



Bust: 84cm
Waist: 64cm
Length: 94cm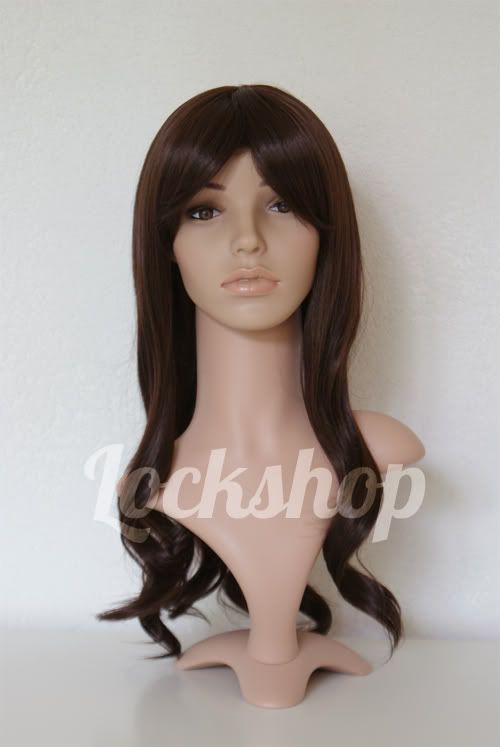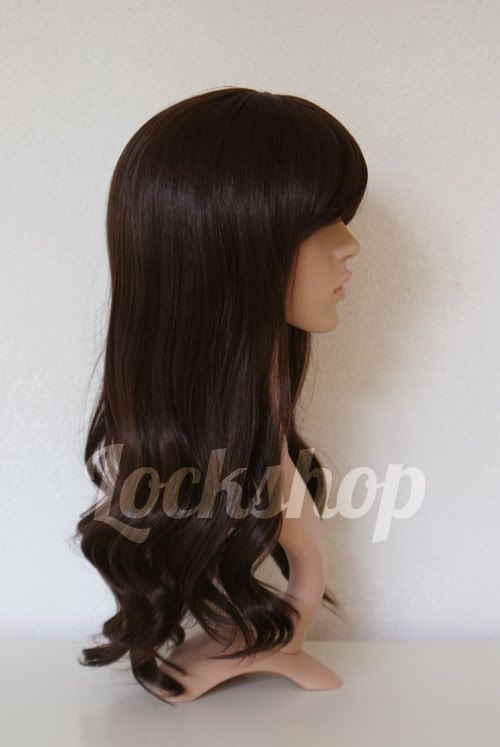 Lockshop soft curls wig brown: €25
This wig is new and only used for the stock pictures, never worn except by the wig head. The curls have been brushed a bit and the tags are not attached anymore but will be included. It's a nice full, versatile wig that can be worn in many different ways!

For different colors, check out Lockshop Wigs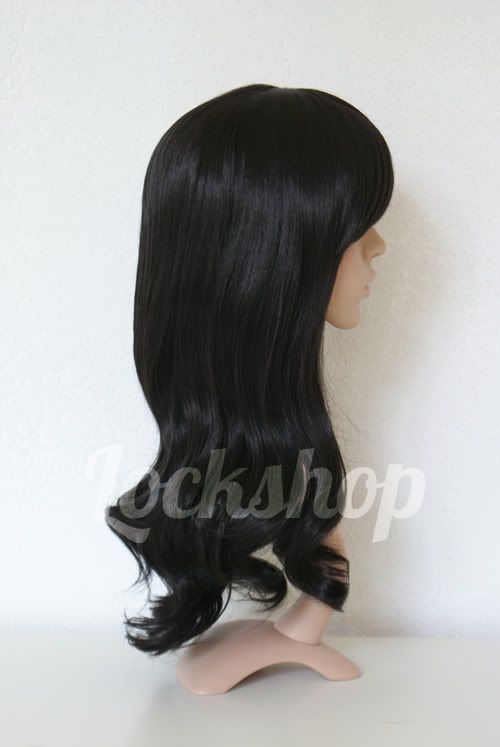 Lockshop soft curls wig black: €25
This wig is new and only used for the stock pictures, never worn except by the wig head.
The curls have been brushed a bit and the tags are not attached anymore but will be included.
It's a nice full, versatile wig that can be worn in many different ways!

For different colors, check out Lockshop Wigs



Long heat resistant wig, chestnut: €24
Sorrythat the first picture looks so tangled I just took it out of storage,
but I already brushed it out, put a spray in it and braided it, so you
won't receive it so frizzy, it will look like the second picture! This wig
is very long and full, it's also heat resistant! Never worn because
it's too long and I don't feel like cutting it :)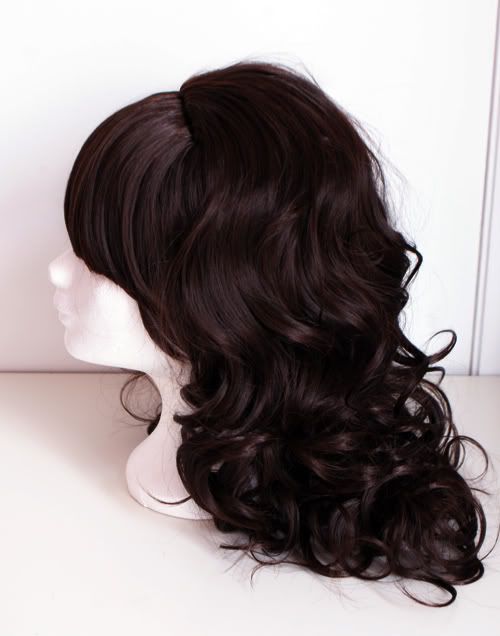 Short gyaru wig: €28


Strawberry blonde: 1
Light brown: 3

These were cancelled wigs from my last group order, I'm selling these with a loss..
So my loss is your gain :)