-US Only please
-Paypal only
-I expect payment within 24 hours.
-I do not offer payment plans.
-I am not looking for trades.
-Prices include shipping but tracking and insurance are extra.
-My feedback: http://eglfeedback.livejournal.com/681619.html>




Angelic Pretty Cookie Applique Skirt- sold!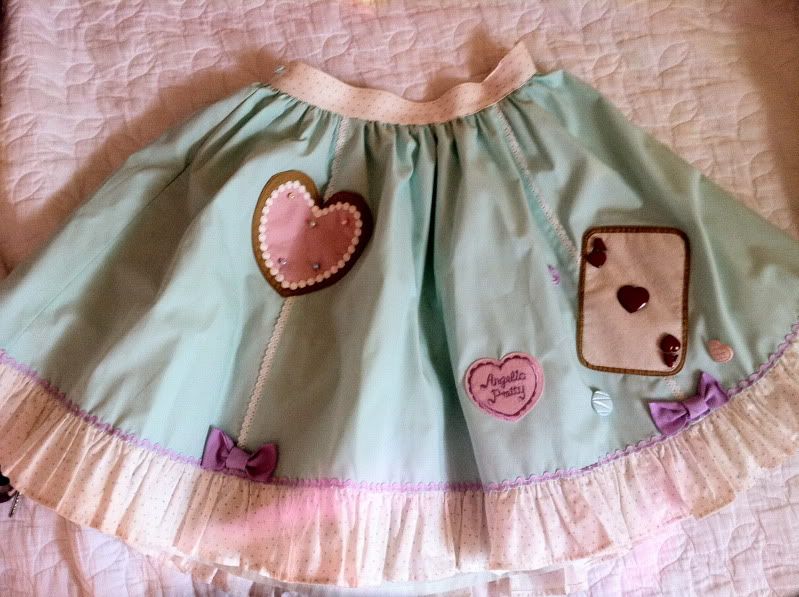 Measurements: 47cm length, 63~73cm waist
I am the second owner and I only wore it once... It's very cute but I decided that I don't like how skirts fit on me!
Condition: 4/5 There is a small discoloration/stain about the size of a pea on the skirt but it's so faint I can't really pick it up on my camera. I cleaned it off immediately after I saw it and I was able to remove 99.9% of it. Please let me know if it really concerns you but I just can't find it anymore.
hellolace description

Infanta Blouse- $20 shipped


Measurements: 35" bust, 30" waist
Condition: 4/5, some slight fading
This blouse is really pretty with tulle lace around the arms and on the bottom. There are also really cute pink heart buttons. The blouse is a cute light pink with very very faint white/lighter pink stripes but you can't tell unless you get close. The ruffles just don't suit me well.

Please let me know if you have any questions!