AFC Head Dresses

My rules:

- Paypal Only, I will accept cash if you are willing to meet me.
-
Returns are only granted if I made the mistake, Please buy carefully, I
do the best to represent the colors that I have but monitors do vary. I
try to take the pictures in natural light for the best outcome.
- I do take rush orders, there is a fee involved for this. Please message me for more information
- US Buyers:

-Shipping is a flat rate of $3 for everything that will fit in my
4x4x4 box. For items not needing a box (such as the headbands) please
request a shipping quote. Items are shipped First Class with delivery
confirmation. Tracking and insurance is extra, please message me for a
quote. First class generally takes 2-6 days depending on how far you
live from me.
-International Buyers:
- I will have to calculate shipping. I will try to quote you the correct amount before you commit.
- Payments will be made in US dollars
- Buyers are responsible for all Paypal fees, this is already built into my prices.
- All shipping materials are 100% recyclable

Feedback:

EGL feedback for my shop
Personal EGL feedback
Etsy

I make
head dresses, I can do replicas but prefer to make you a unique head
dress that no one else has. I work with you to find the perfect lace and
accessories for your head dress and will not stop looking for the
perfect ones until you are happy. Prices depend solely on the materials
used. I generally keep head dresses from $20-$30. If you have a specific
budget in mind then please let me know right away and I will stay in
your budget.

Samples:
This is a replica of a Mary Magdelene
head dress, I still have enough lace to make one more head dress that
is smaller in size. This particular head dress the customer wanted it
larger to look more like a veil and wanted different flowers instead of
roses.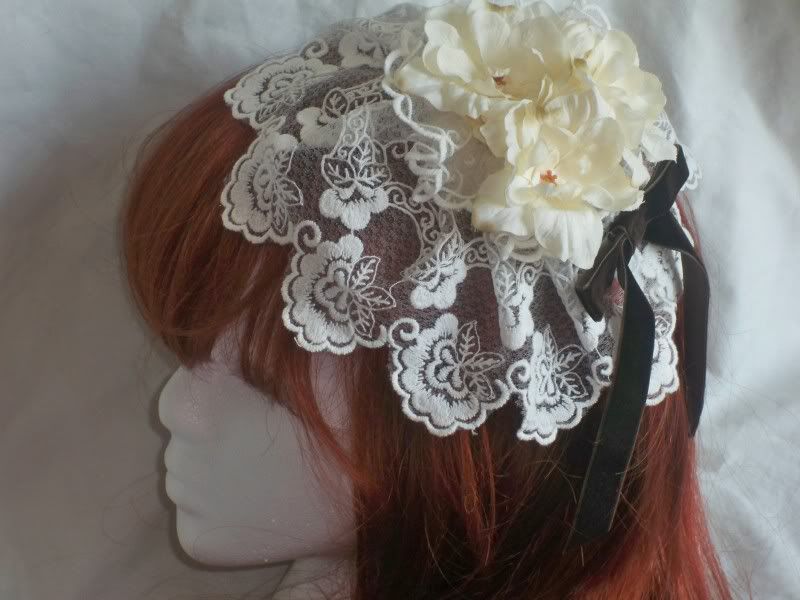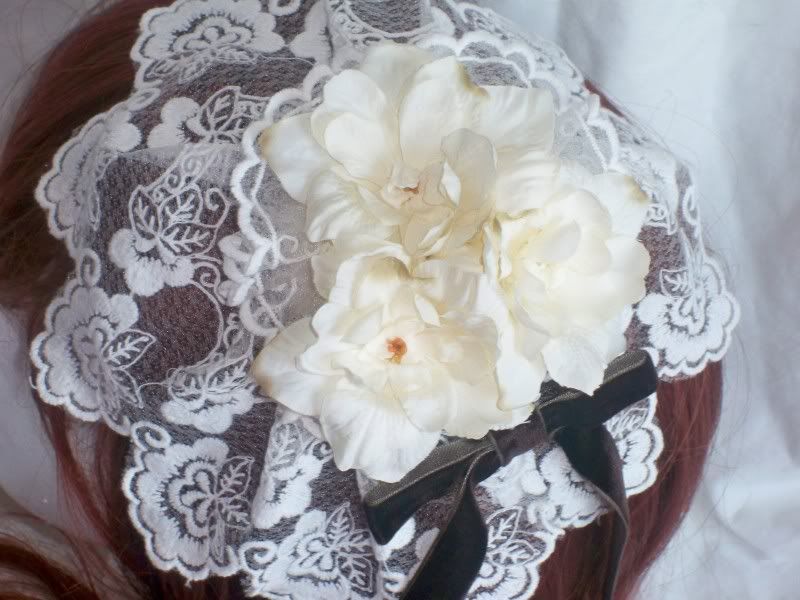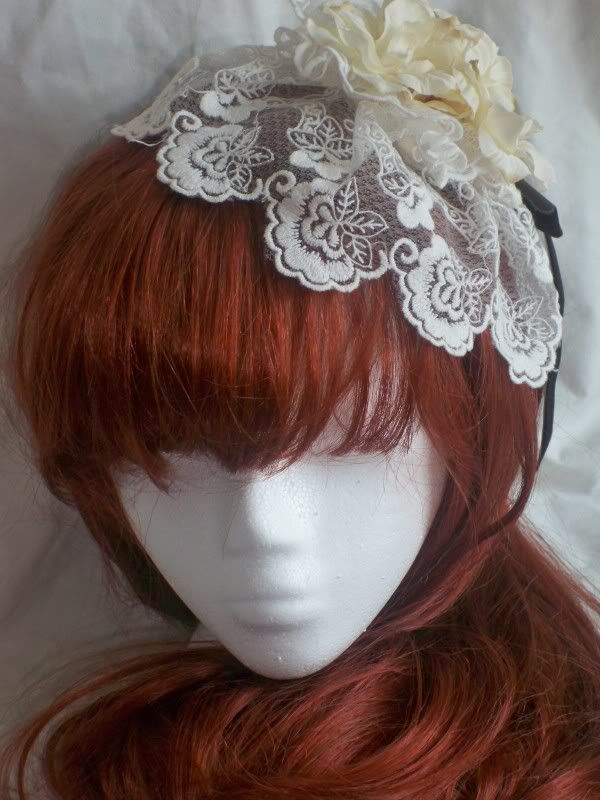 This is a BTSSB inspired
head dress. It was not meant to be replica but was the spring board for
this head dress. I have enough for one more head dress of the same
size.



Some of the lace I have available: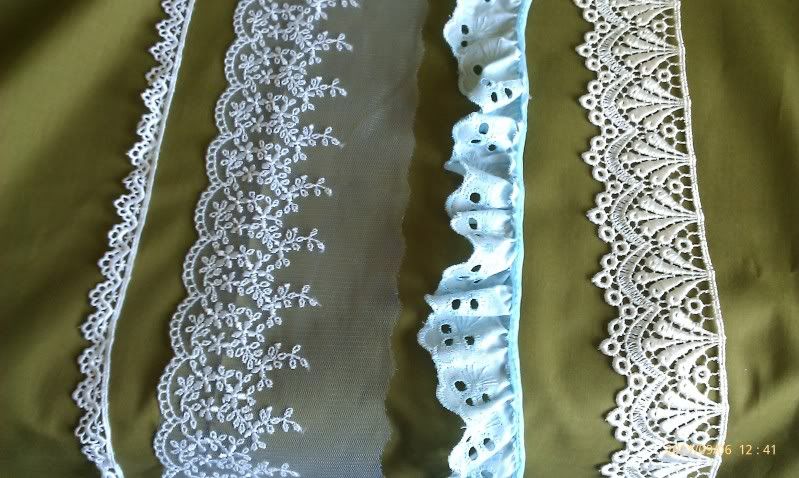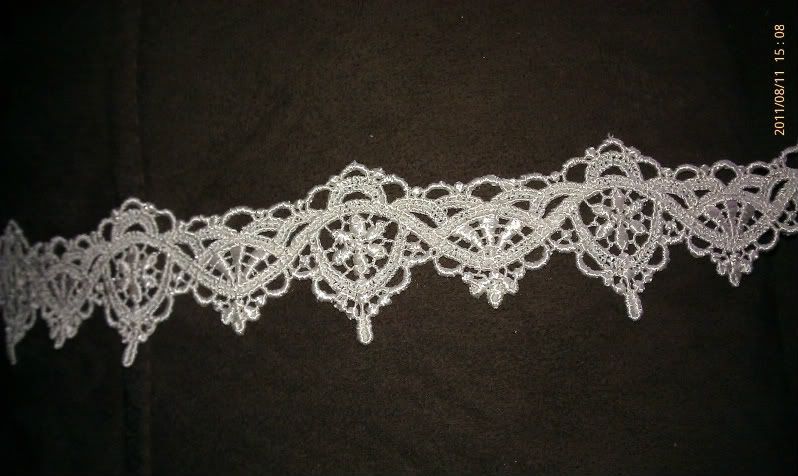 Other Sample pictures: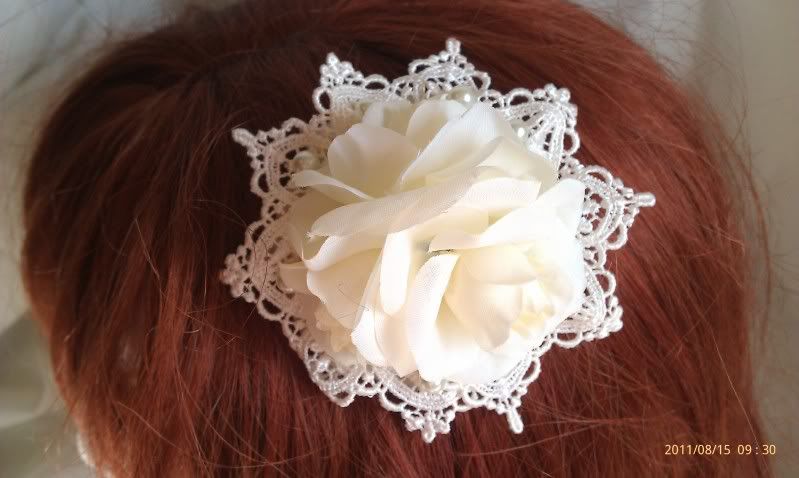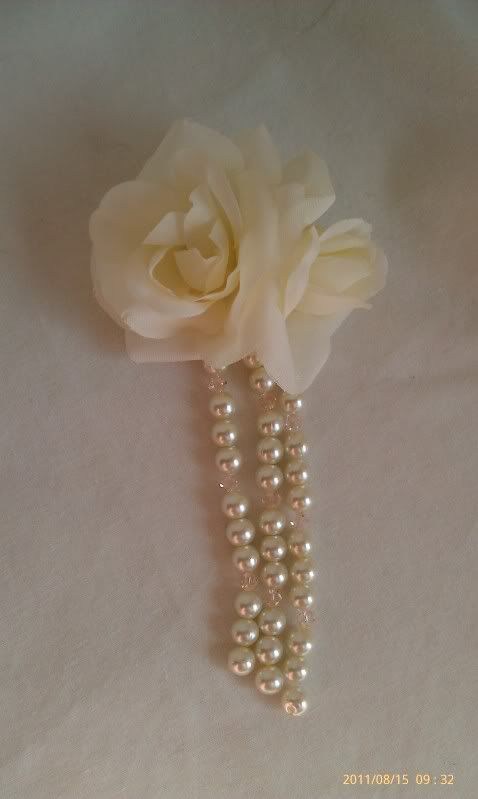 You can also view my entire gallery of custom items on my facebook page!
www.facebook.com/gigisloligarden

DS: These are all ready to ship after payment on the next business day (M-F)

1. Black x Red head dress $30

Black lace is ruffled with a red flower on top, black ribbon bow and black x red beading as well. This is all set on red fabric that peaks through the black lace. This head dress is set on a comb.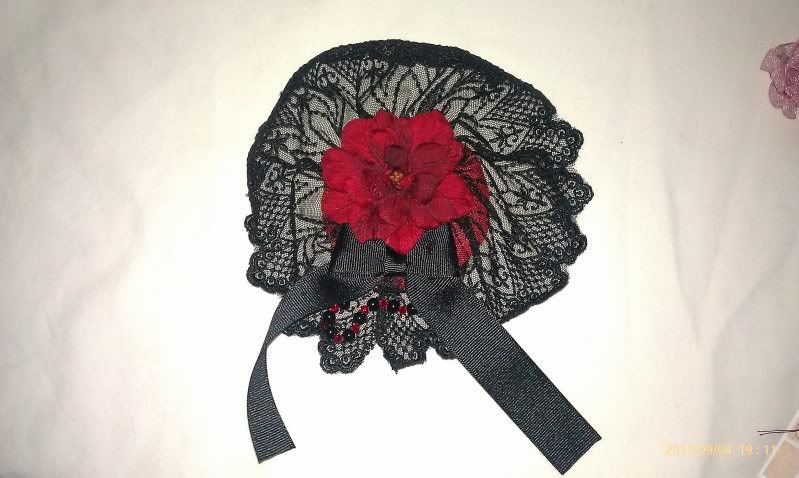 2. Fall themed leaf and mum brooch/hair corsage $20

This can be worn as a brooch or hair corsage, it is a very beautiful piece to reflect the beauty of fall in the midwest! This is set on a pin and an alligator clip that is removable.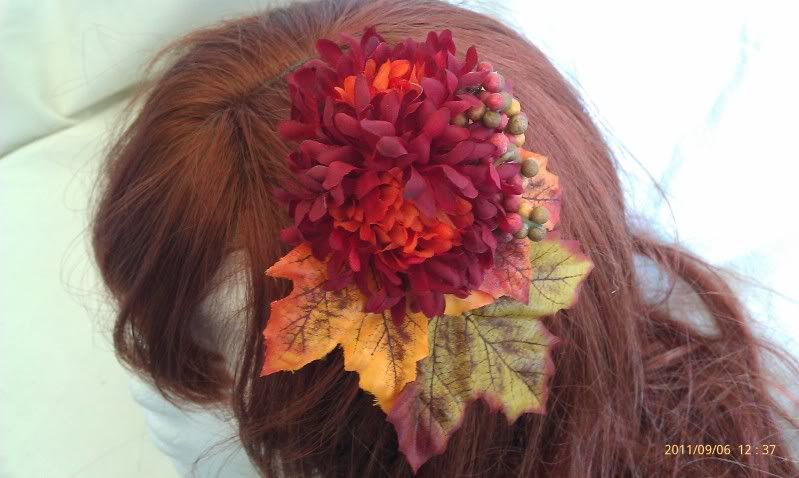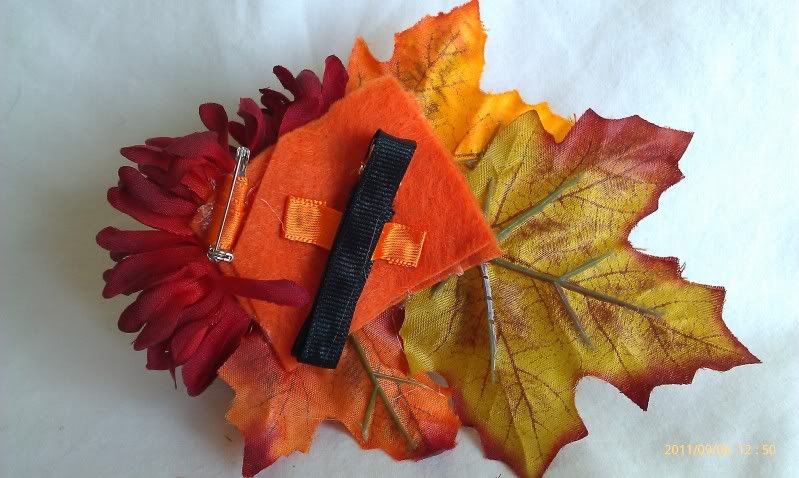 3. Small flower and leaf fall themed hair corsage $15

Bright fall colors with a sweet red and orange mum set on a small hair comb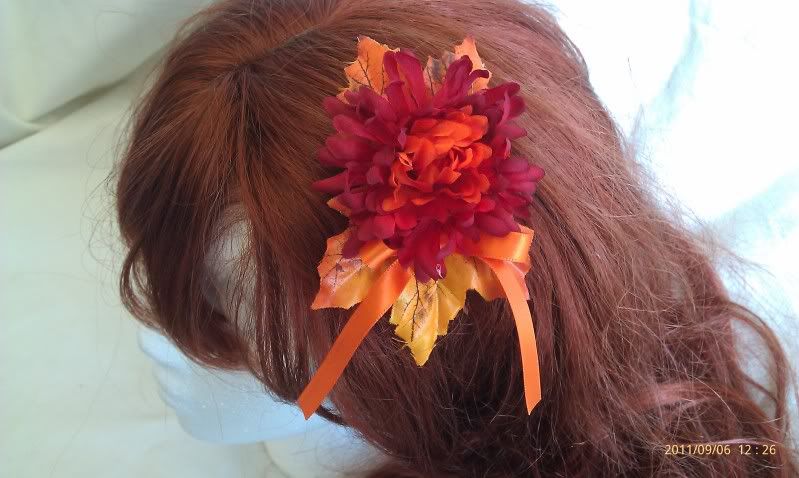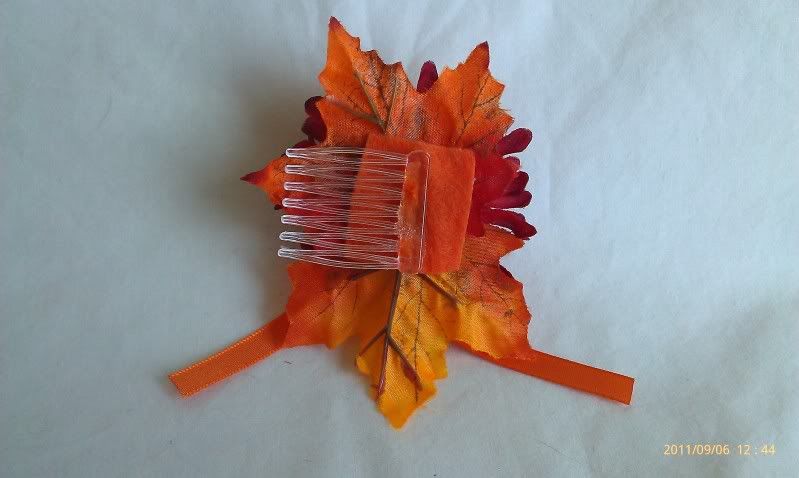 4. Fall leaf and flower brooch - $10

Fall leaf and red flower brooch a great addition to fall themed outfits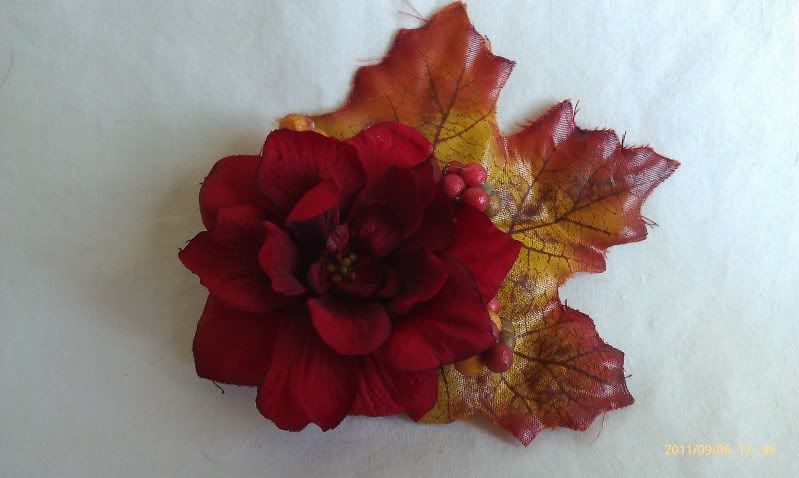 5. Pink rose and lace barrette $20

Line of pink roses and baby pink lace remnant with a baby pink bow. This is all set on a barrette for a sweet understated way to pull your hair back for the day.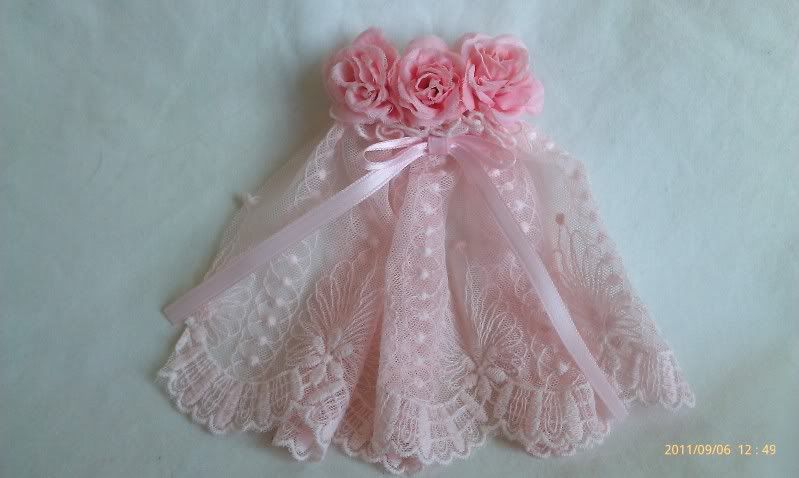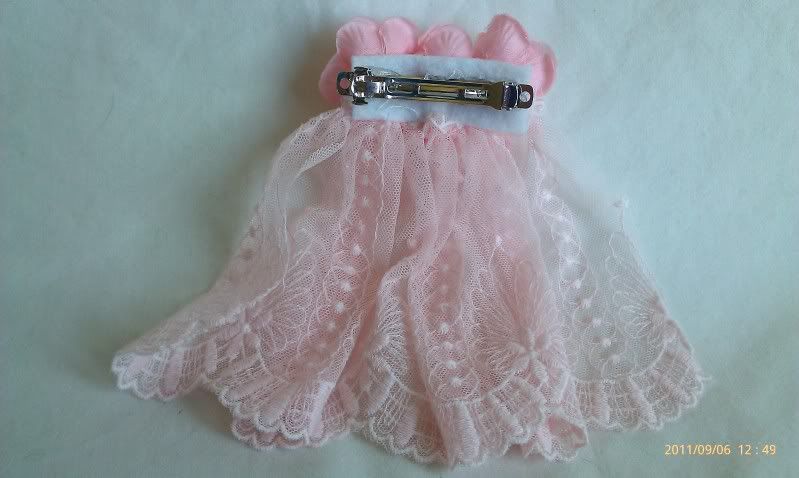 6. Red, black and white hair corsage/brooch $10

Red flower with black leaves and an elegant black and white bow on the bottom. Set on an alligator clip for use as a brooch or hair corsage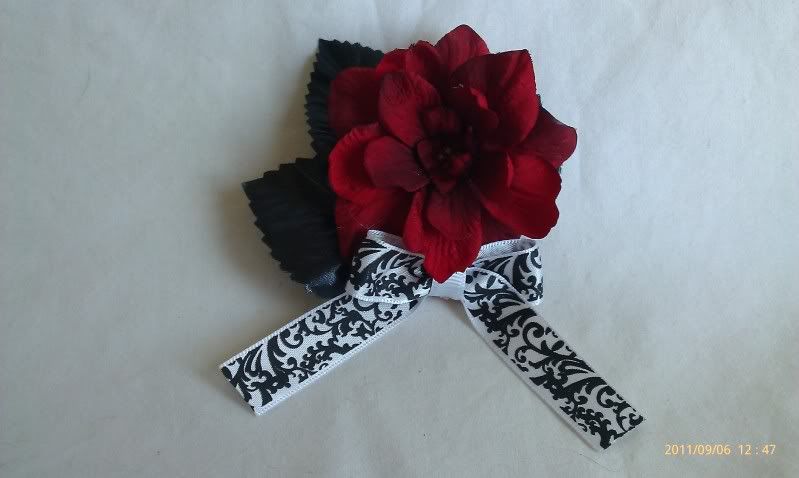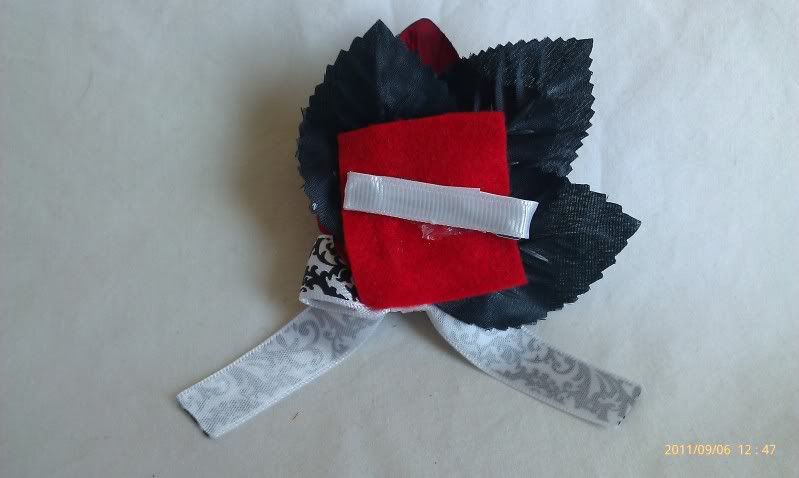 Thank you for looking!