Rules:
~Prices are in USD and include shipping inside the US (inquire if you wish to buy something internationally)
~I ship priority mail through the US Postal Sevice
~Once the package ships, I am no longer responsible for it
~My feedback is here: http://eglfeedback.livejournal.com/1308987.html
~Appologies for the poor quality photos, all I have is my cell phone camera >_<

I DESPERATELY need these things gone; I am moving in a few days an I need the money/space. Please help. I am open to offers; if two people offer on an item, it will go to whoever leaves their paypal first.

~

1. Gothic & Lolita Bible issue 37 in Japanese
Condition: Brand new, never fully opened. All of the stickers and patterns are still attached and unused.
Price: $25 shipped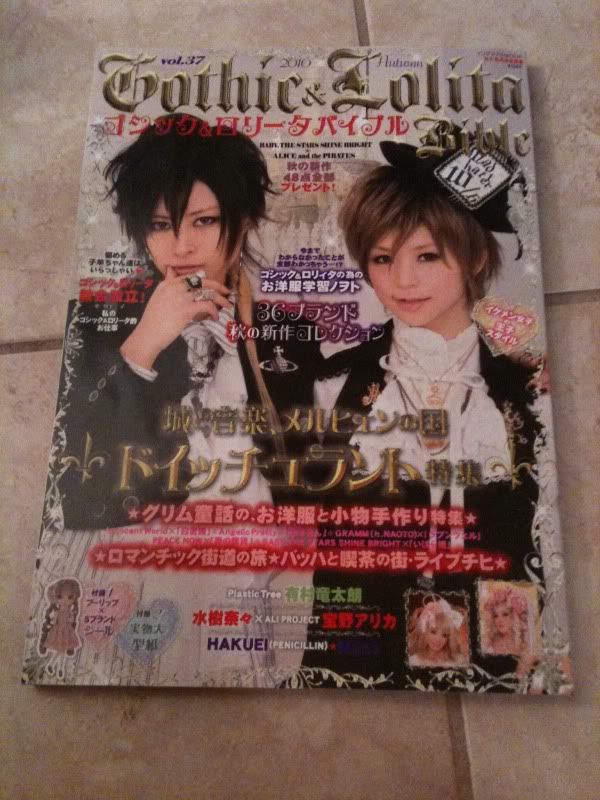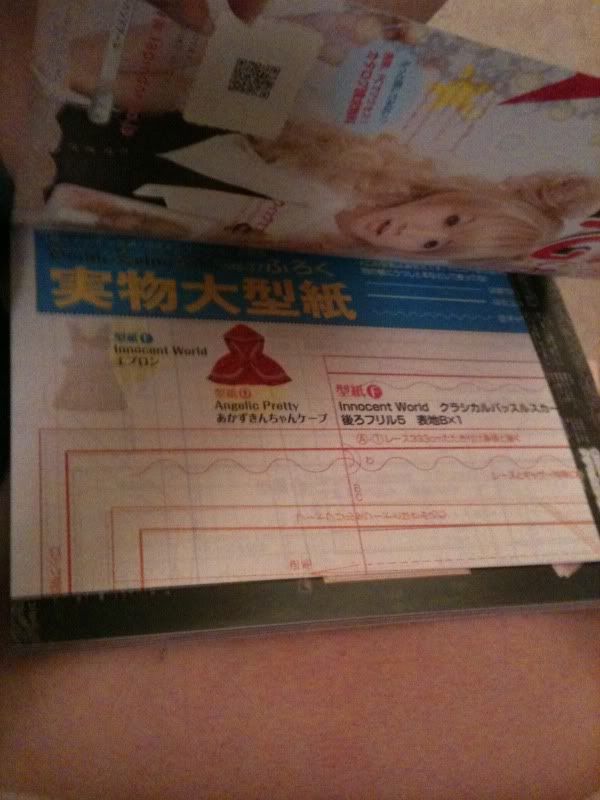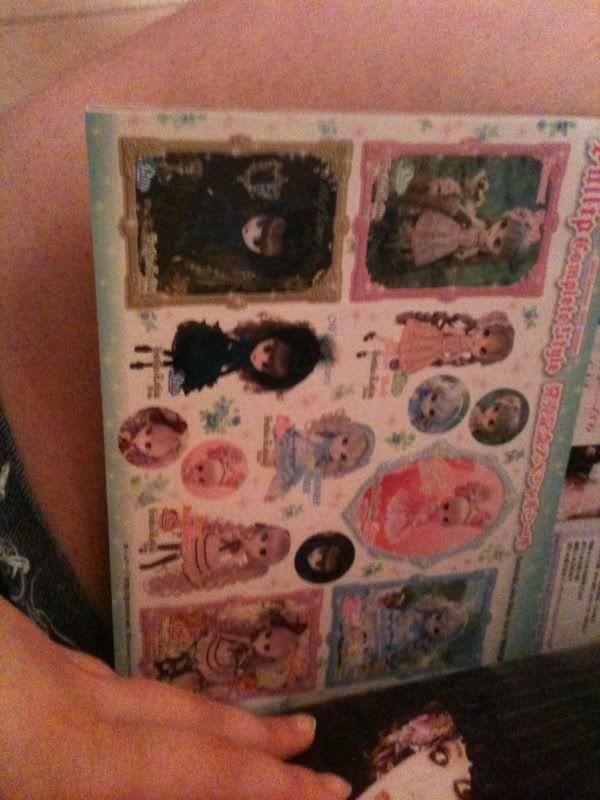 2. Baby the Stars Shine Bright shopping bag
Condition: a few wrinkles from being shipped to me with clothing in it.
Price: $4.50 shipped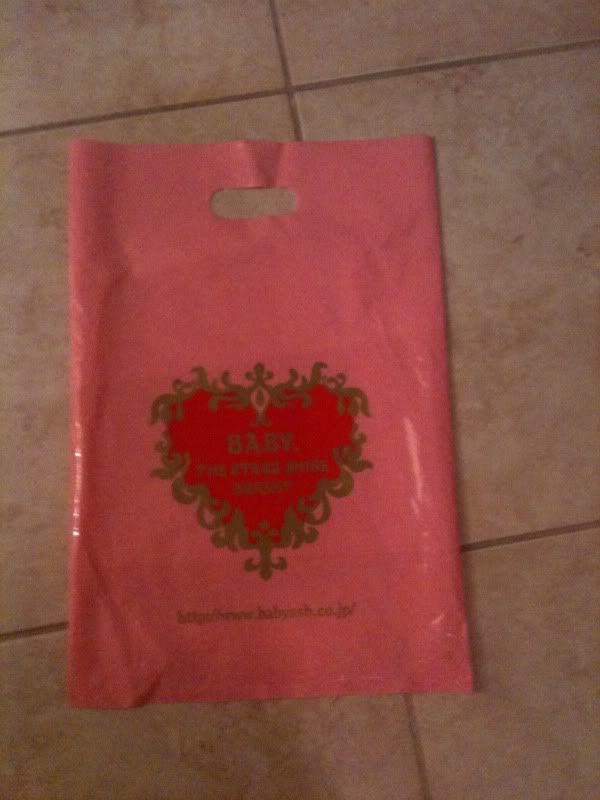 3. Two Angelic Pretty brochures SOLD
Condition: brand new. They look like photocopies, but they came to me along with a package that I bought. They have pictures of a whole lot of different AP pieces and some of them are in color. If you want more pictures, please feel free to ask!
Price: $4 shipped for both, $2.50 Shipped for each one separately.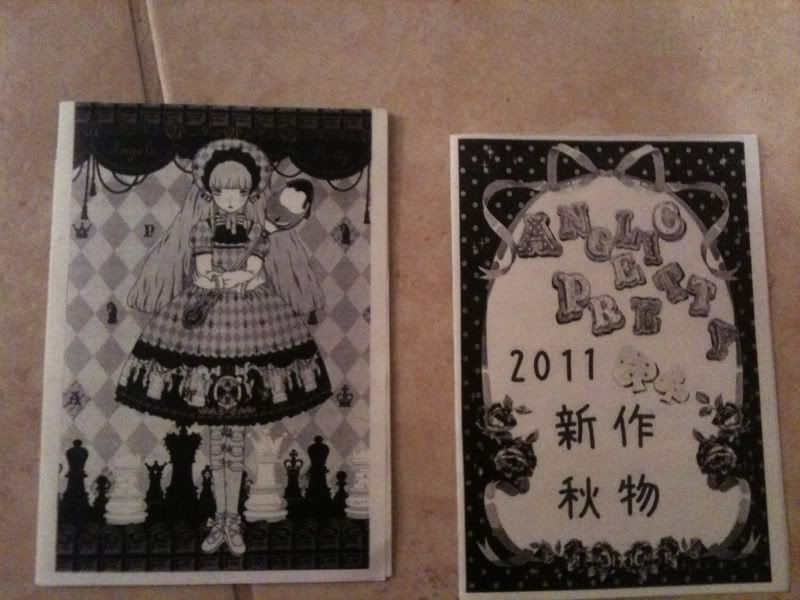 ~
WTB: I am not picky about brand (Though I love AatP) all I ask is that the items be well made and in good condition.

~Black Rocking Horse Shoes with ribbon ties and a pair of Black Maryjanes (Size: 7-7.5us / 24.5jp)
~A white head-eating headbow
~A pair of Black and a pair of White wrist cuffs
~JSKs and Skirts in the colors Black, White, Red, or Purple/Lavender (Gothic and Clasic only, no Sweet) Must fit: Bust~ 100cm / Waist~ 90cm
~OTKs in Black, White, Red, or Purple/Lavender

~

Link to past sales post: http://egl-comm-sales.livejournal.com/15961852.html AatP Corset Pants and socks!