o Prices are in CAD and include paypal fees
o Feedback can be found on my journal http://swtgreentea.livejournal.com/1344.html as well as on the new eglfeedback database here http://community.livejournal.com/eglfeedback/194205.html
o I am willing to do installment plans
o I have the right to refuse a sale or request
o Shipping - Please leave your state or country (international) for an accurate shipping quote. Shipping to Canada/US is usually between $10-20 depending on the item.


Sales

Juliette et Justine La Parfait de la dentelle coat size 2 - $270 (SOLD)

NWT - Original retail price is 35700 JPY. I love the bustles in the back and the shape but I realised that I don't have anything pink. I've never worn this out.


http://lolibrary.org/node/6564
Juliette et Justine tote bag - $20

Large reusable shopping bag with a zipper. 23x15 inches

Reduced!
AP Miracle candy OP and Headbow - $300 $250
Measurements: Bust: 88cm (35") Waist: 68cm (27")
The dress in in excellent condition. Worn a few times and carefully handwashed. The print is vibrant and glittery and the OP has two hidden pockets! There is no shirring on this dress so please make sure you fit in the measurements before purchasing.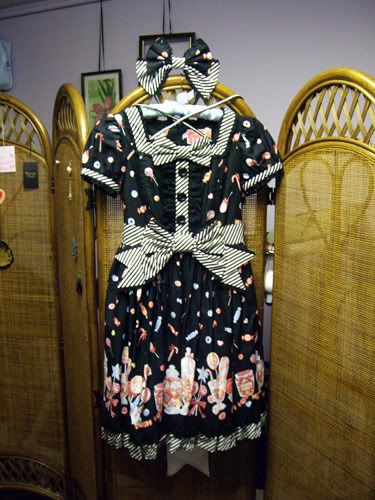 AP strawberry ribbon pochette - $80 $65
Secret Shop Sweet Cake Shoes L - $60 $50

Bought from qcute ages ago. Worn a shortly a few times but they are too small for me. Minor wear and tear