Sales Info -
My feedback can be found here on eglfeedback
I ship from Australia by airmail.
Inernation airmail is included in the price. Shipping insurance will cost extra so please specify if you want it.
Pickup can be arranged in Brisbane.
I accept paypal, or bank transfer within Aus.
Prices are in US dollars.
Not interested in trades at this time. I'm selling lots of brand clothes because my work as a makeup artist is so messy I can't wear nice things.

Please note that for most items the international shipping cost (which I have included in the prices) is about $20, so I will not accept offers that are too low.

Baby the Stars Shine Bright velvet OP $220 including shipping
Worn briefly a few times, I don't have anything to match it.
No flaws.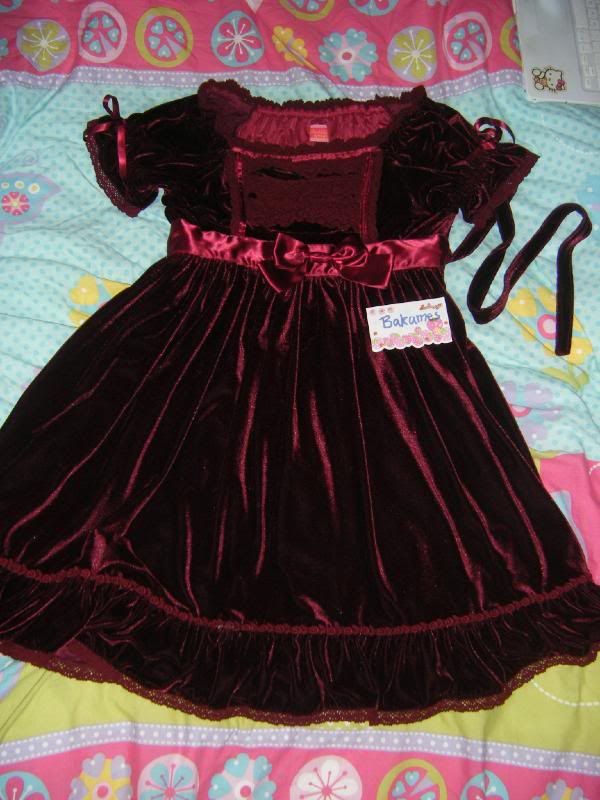 Back shirring:



Angelic Pretty Dollhouse jsk + fur collar $160 including shipping (reduced from $200)
No shirring, zips up at the side.
Max waist 30inches
Worn a few times, mainly just in the MC Melody Doll video Throw it in the Bag.
No flaws



Innocent World Crown embroidery short jsk $200 including shipping
Back is shirred, detachable waist ties intact. No flaws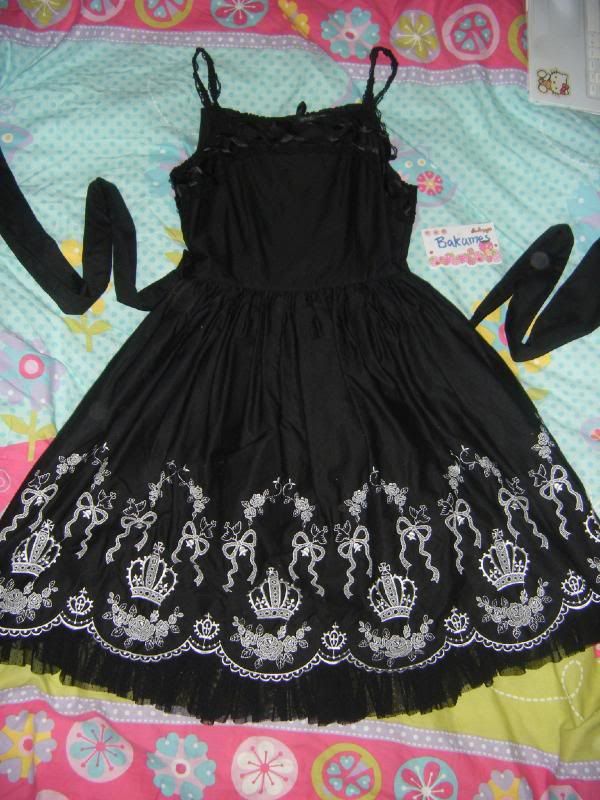 Angelic Pretty Fantastic Dolly mini skirt $160 including shipping
Thick material. Fastened with metal snaps on one side
Waist measures 27 inches, Length 16"
Used condition. I had a drink spilled on me leaving a tiny stain (pictured below) that I tried my best to remove, I got rid of most of it. It's only noticeable if you are searching for it.


Faint stain (the pink spot in the centre of the photo)



Baby the Stars Shine Bright Alice cutsew $35 including shipping
Max waist 36 inches
Used condition, no flaws.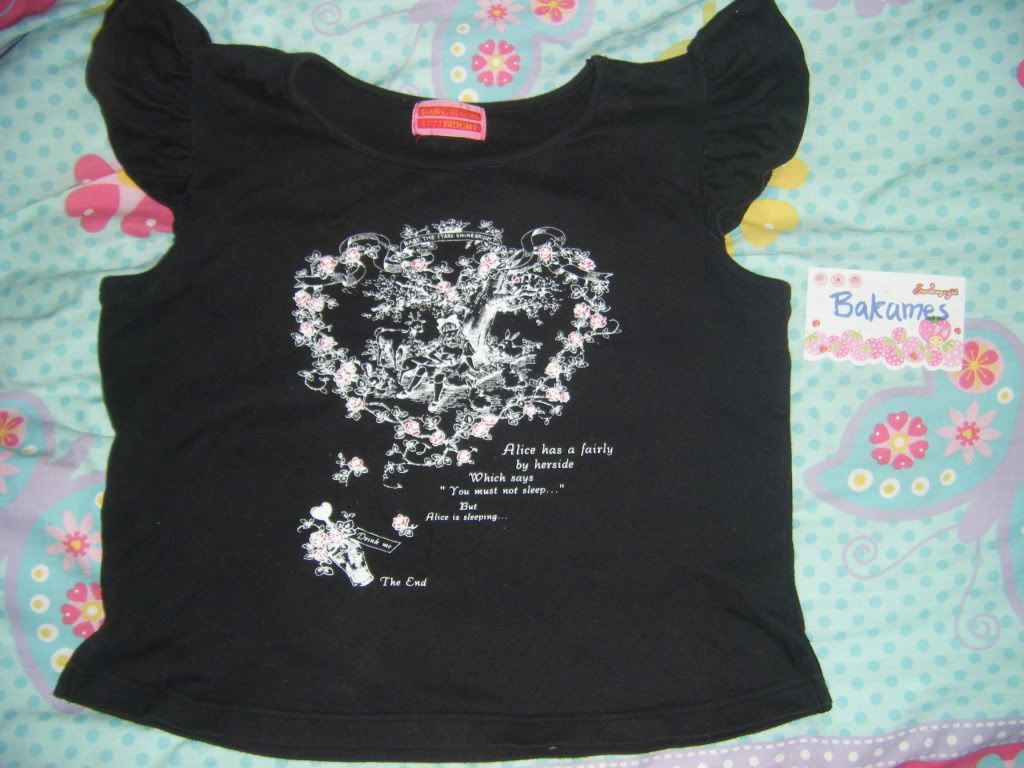 Close up: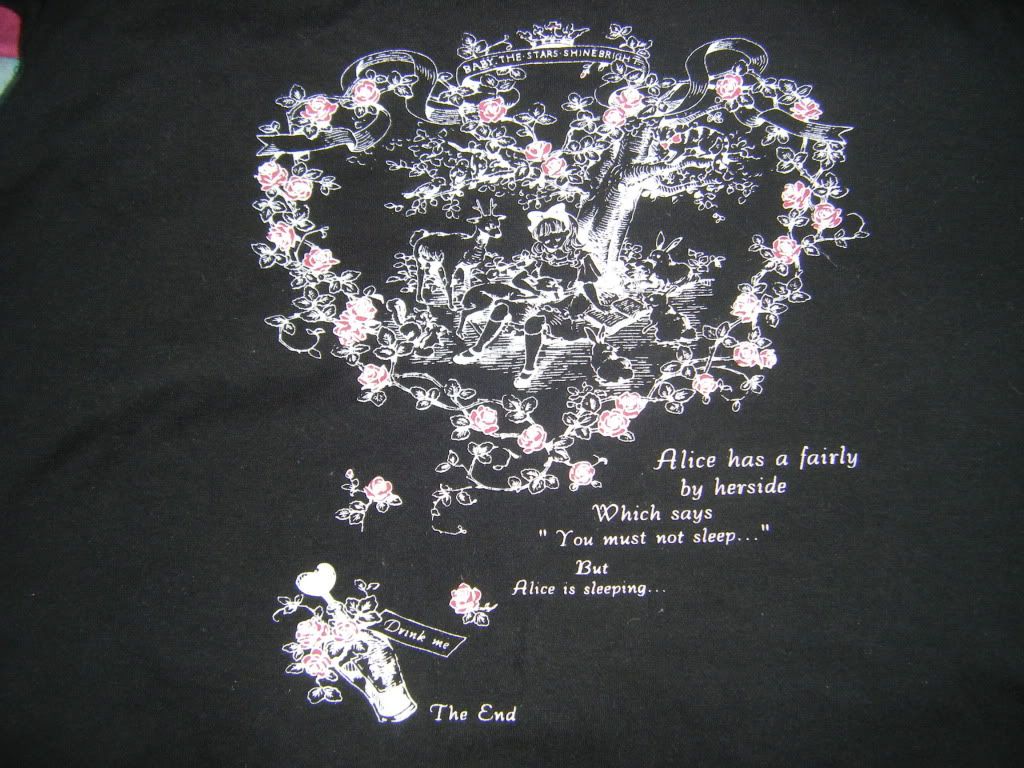 Baby the Stars Shine Bright cutsew $35 including shipping
Max waist 30inches
Worn only once or twice since it doesn't suit my style. No flaws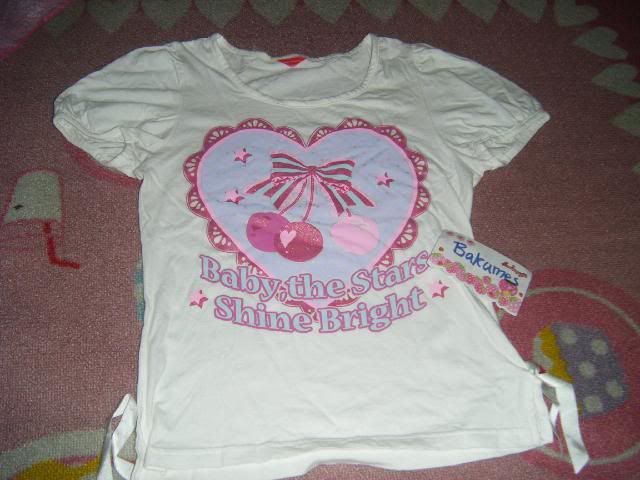 Angelic Pretty tote bags
Milky Planet, used a couple of times $20 including shipping
No flaws
(Rose Toillette is sold.)



Thankyou for viewing!