Feedback:http://eglfeedback.livejournal.com/690797.html

Please leave your feedback link in your comment.
Priority goes to who can pay first.
I will post trade items tracked and signed for.
Prices are GBP.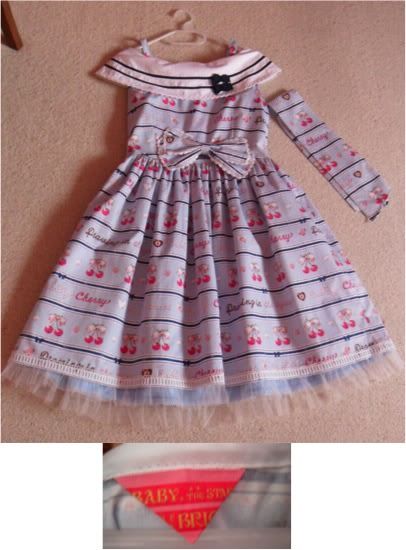 Baby The Stars Shine Bright Cherry Ribbon Print Sundress
チェリーリボン柄サンドレス
Colour: Saxon Blue
Size: Large
Extra info at Hello Lace: http://hellolace.net/wardrobe/baby-the-stars-shine-bright/type/op/item/34/
I have worn this dress once but it is far too big for me. I have hand washed it and it is like new.
DT: I am willing to trade for a brand Jsk or OP in a smaller size.
DS: price £135 P&P within the UK is £3.50






Alice And The Pirates wrap around pleated roll Skirt
I have worn this skirt many times, I have hand washed it and it is in very good condition.
Length:40cm
Waist:69cm
DS: £30 P&P within the uk is £2.70

Thankyou !