My feedback: http://eglfeedback.livejournal.com/737851.html and http://zip-cross.livejournal.com/6279.html

My home is a smoke-free environment with no pets

First person to leave paypal gets the item

Shipping is included in this price as registered airmail. If you need EMS, please ask and I will redo the quote.

I will attempt to post items the first weekday after payment clears. I can sometimes post Saturdays.

Because I have work and uni, I may not reply very quickly some parts of the day due to not being at a computer, but I will reply within a day. If you need an urgent reply, feel free to pm me. Please note I live in Australia and may take time to reply due to timezone differences.


IW - Aphrodite JSK - long/beige
120 usd shipped internationally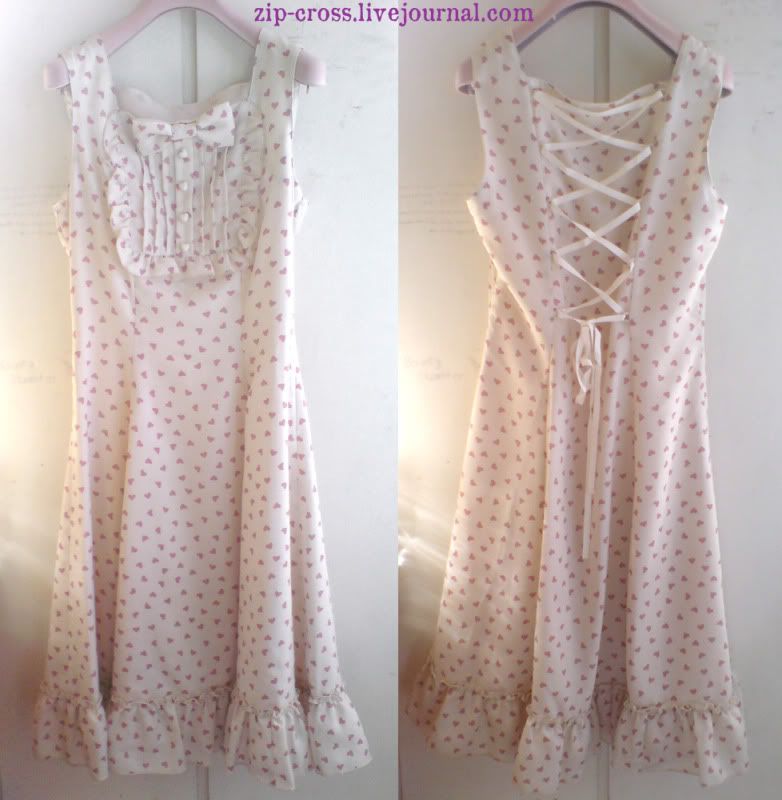 Click my picture for a larger version.
Sorry the stock photo is so small, please view these links for more views:
Lolibrary
Hellolace
Measurements:
108cm length (skirt length: 68cm), 92cm bust, 74cm waist
beige x red/pink-ish hearts
Lovely summery long JSK in a lightweight fabric. It is fully lined and has heart shaped buttons on the bib (nonfunctional).
There is no shirring, but there is corset lacing at the back to bring it in smaller.
Brand new without tags from a LP, only tried on. Sadly IW long items are the wrong proportion for me since I'm short. For your reference, I am 1.52metres tall, and I recommend this for a taller person.

Thank you for looking!