Hello everyone! I'm trying to raise some funds so here are some things so please help me out!

Feedback is available here:

http://eglfeedback.livejournal.com/1182861.html

Disclaimers:

All clothing is all kept in a dog free closet though if you're super allergic please let me know.

Paypal fees are included.

Shipping is included for US DOMESTIC FIRST CLASS MAIL ONLY. I have no problems shipping overseas, but if you are from outside the US, please ping me for a shipping quote.

Payment is either through Paypal, Money Order or Personal Check. NO CONCEALED CASH. Payment must be confirmed before items will be shipped.

All items are sold on a highest offer, first pay basis. I do not do holds. I am NOT responsible for any Custom Fees that might be leveled if items are shipped out of the country.


I am NOT responsible for lost packages. I have yet to lose one, but just in case.

The only item I am looking to trade for is Angelic Pretty's Little Bear's Cafe Skirt in Lime Green/Mint only! :3





1. Baby the Stars Shine Bright Snow Dot Ribbon JSK - Cherry Pink - $115 - SOLD

Purchased from Closet Child. Worn once and then handwashed. It's a little wrinkled but in good condition otherwise, just needs a bit of ironing. Also, the top lace fluff is removable. :3

Measurements from Hello Lace: 90cm length, 85~94cm bust, 74~84cm waist

Hello Lace Link: http://hellolace.net/wardrobe/baby-the-stars-shine-bright/type/jsk/item/217/

2. Metamorphose Ribbon Chandelier JSK - Black x Pink - $165

I purchased this the year it came out from Meta and have taken very carefully since. I've worn it twice, but it is still in perfect condition. I have the original satin ribbon with the dress. Pictures don't do this dress justice. It's really beautiful and simple.

Measurements from Hello Lace: 80.6cm length, 90cm bust, 70cm waist (there is panel shirring in the back and can stretch larger than the listed measurements)

Hello Lace Link: http://hellolace.net/wardrobe/metamorphose-temps-de-fille/type/jsk/item/104/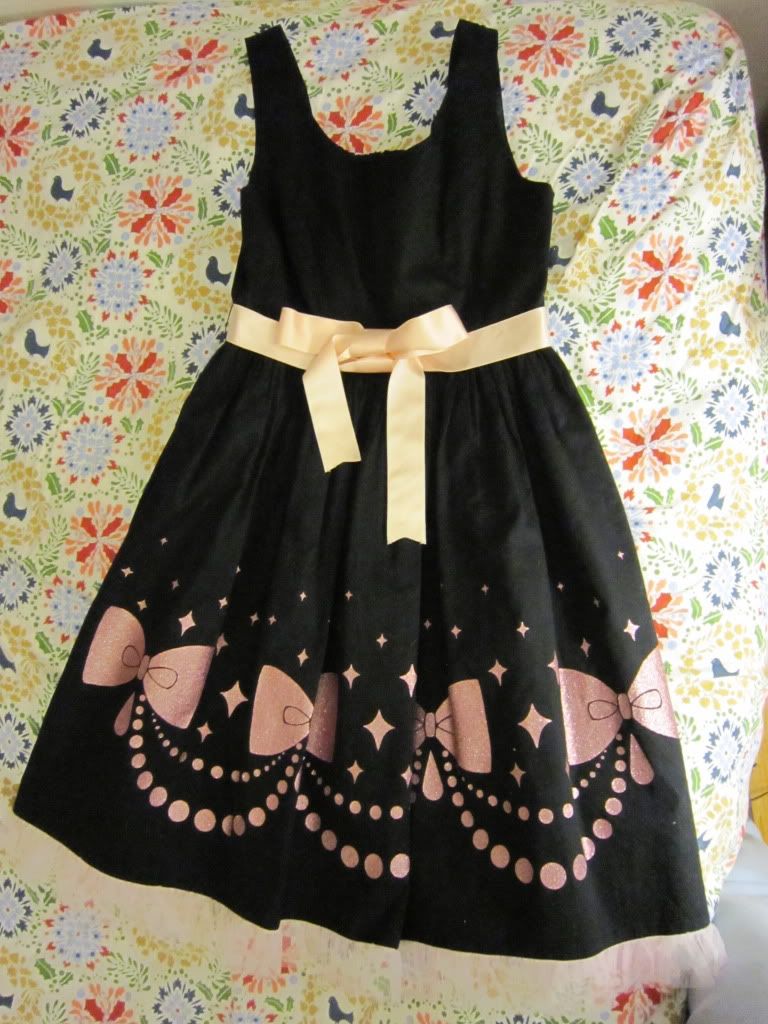 3. Angelic Pretty Medal Socks - Black x Pink - $18 - SOLD

Brand new, never worn. They are knee high only.

4. Metamorphose Hair Clip - Black x White - $15

Brand new with it's original tag, never worn. It's a long barrette.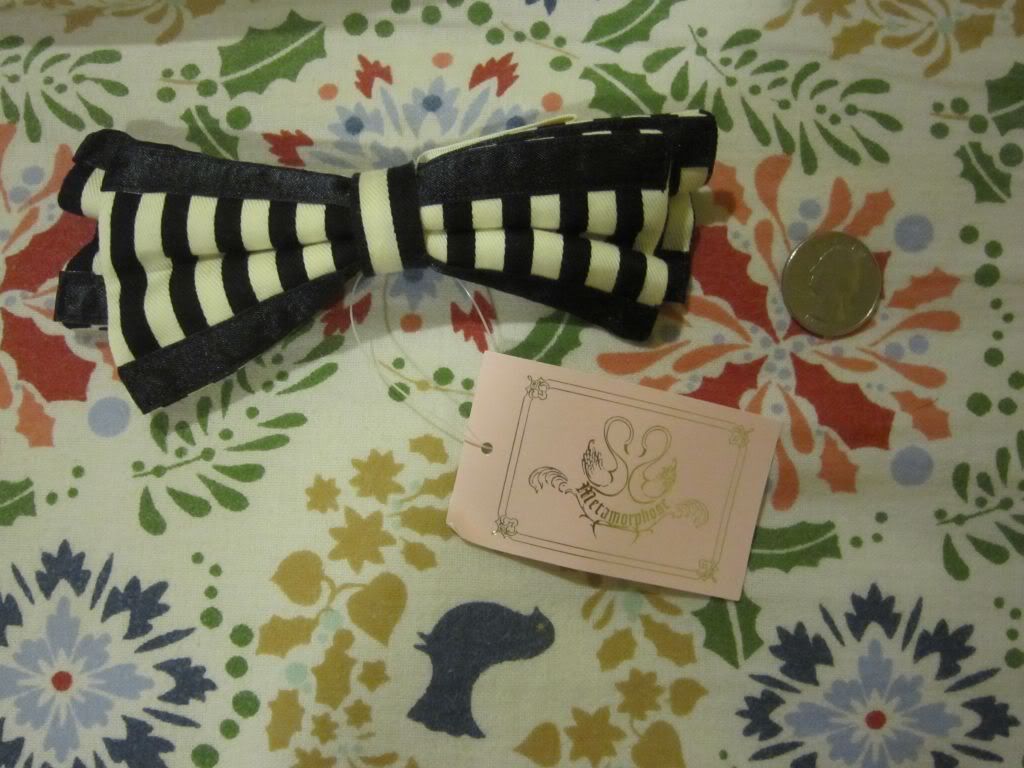 5. Angelic Pretty Hello Kitty Collaboration Headband - Black x Pink - $45 - SOLD

Worn once briefly, still in Mint condition. I bought this directly from Angelic Pretty.

6. Angelic Pretty Donut Necklace - Brown x Pink - $38 - SOLD

I bought this from another LJ seller and it came exactly as described, good condition. Unfortunately the dark brown didn't work with the outfit I had planned and I have so much AP jewelry I've decided to let this go. The price is exactly what I paid minus fees.