This skirt is just a little old and I've had it in my closet for a while. It's cleaned and has only been worn twice. The detailing on the bottom is amazing, but where the print connects doesn't match up, which is the only thing wrong with it.
Also, I didn't make this skirt.

Feedback Page! **Edit: Almost forgot to post it!
Priority: USA Buyers/OBO
Price: $65 - Shipping included
No Trades
Paypal Only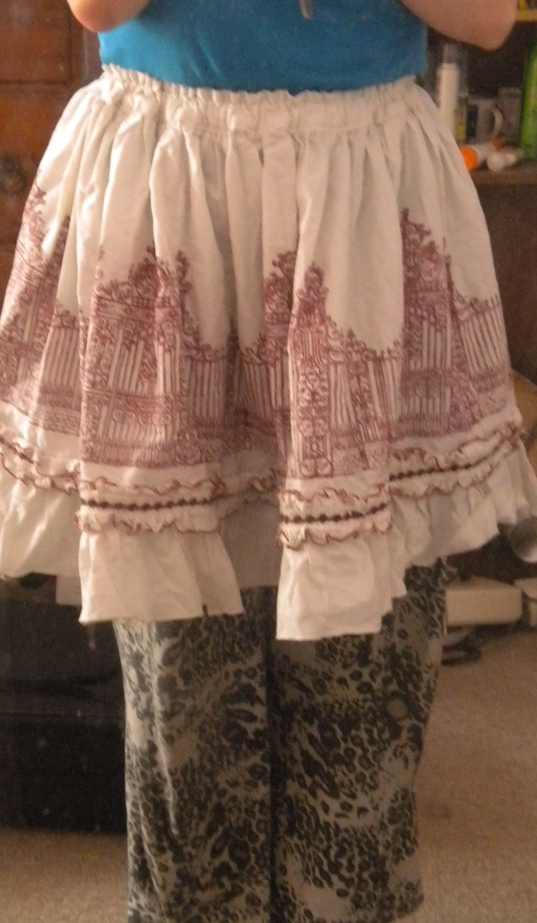 Worn - I am about 5'1" and it reaches my knees.

Also: I am about a 32" waist and there's still plenty of room, the bad is elastic. I do not recomend it for anything below a 30" waist, since it gets too loose then. We had a friend of mine try it on a while ago and it almost fell off of her.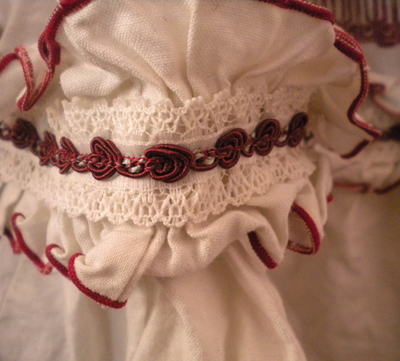 Lace details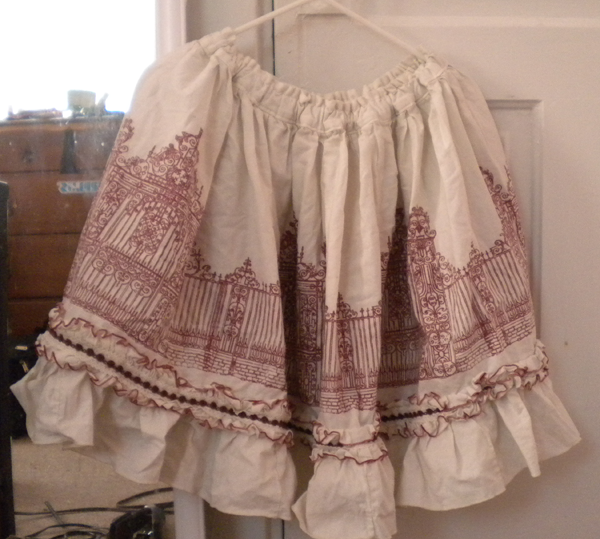 Here are the print parts that don't match up. It's not too noticeable when worn.

I'm looking to sell this before Tuesday when I move!