Hullo all! :D I'm looking for a few items to complete an outfit, so I can twin with my friend for a tea party. Since we will be twinning, the items I need are pretty specific. I prefer US sellers due to the shipping prices (sorry, international lolis!). Please help me if you can.

- Tea party replica shoes in white (and white only please!). I normally wear a 6.5 women's, so... a medium? This would actually be good to know ;-; If it helps, my insole measurement is exactly 23.5 cm.

One thing I'm a stickler about (and I know it's odd): the heel has to be decently high, moreso than normal tea parties. I'm not looking for platforms or stilettos, just a slightly higher heel. For this requirement I'm a bit flexible, since I know it's already hard enough to find white tea parties specifically in my size, so just show me what you have!


(<--- except in white, of course)

- This specific AP lucky pack heart bag, except in blk x white? I don't know the year this bag was released -- was it 2009? Of the google image searches, unfortunately, I'm only coming up with this version:



Is there not one that's solidly black, with no pink polkadots? I know there is a solid pink one (which my twin has), and I have seen pink x white.

- A solid white headbow! I like mine on the side, slightly off-center. Since this is an AP event, an AP headbow would be ideal, but they're also usually too big for my tastes. So something like this?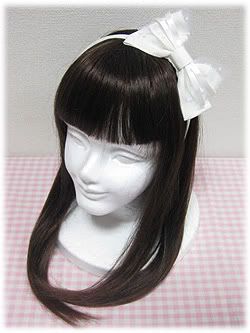 Having a bit of pearl or satin ribbon is okay (nice, too), but I like my accessories fairly simple. A patterned one like this would also be nice: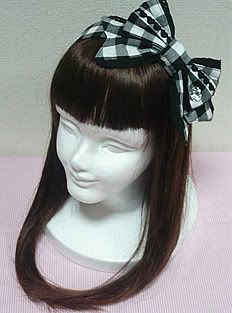 but I'd need the matching pink version (see here).

- And a solid pink headbow, as similar as possible to the white headbow:




One last thing! My budget is a bit tight, since I have to spend my money on other things as well, so I do prefer second-hand items (just simply due to cost). Of course I would be willing to pay more for NW/OT, but I will also have a higher chance of passing.

Thank you so much for reading! >.<

I have feedback!