ON HOLD



I got a beautiful set in a trade but unfortunately the dress doesn't look good on me so I decided to sell it





What you'll get:





the jsk in navy (worn a very few times by previous owner, and only tried once by me)





the heabow in navy (worn a few by previous owner not even tried by me)





and the socks in white (worn a few times by previous owner not even tried by me).





here is the link to the measurements:





http://hellolace.net/wardrobe/angelic-pretty/type/jsk/item/289/





and here is the proof picture (sorry for the quality I do not own a proper camera)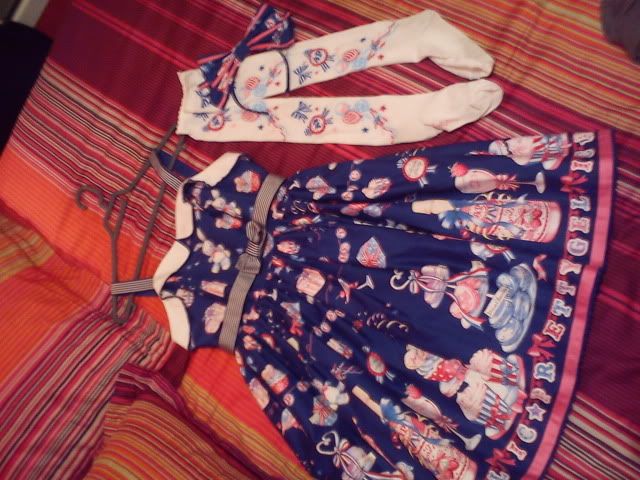 I'm looking for 230€ for the set without shipping





(But please do not hesitate to make an offer)





*********************************





link to my feedback page : community.livejournal.com/eglfeedback/518858.html



Price is in euros does not include paypal or shipping


(if you wish to avoid the fees just let me know and I'll give you my personal pp adress ;D)
I prefer to sell to EU countries but please international buyers ask me for a quote!
Please don't hesitate to ask if you have any questions!





Thanks a lot for your time. <3