Please read the information at the end before commenting!
All measurements are in inches!

Dresses:

Off-brand (Primark) Black and Off-White stripe and floral JSK - £6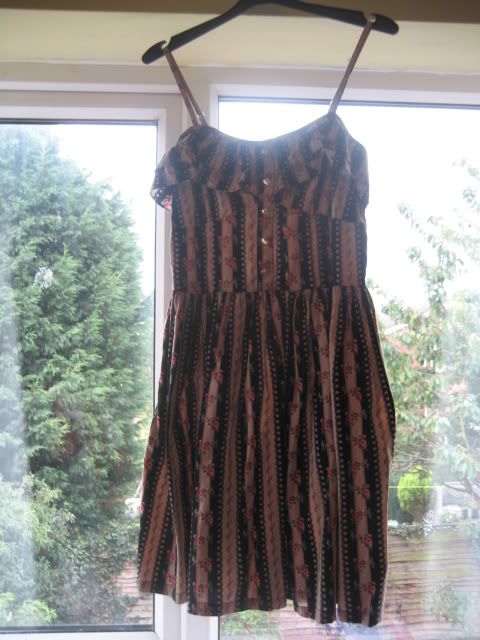 Measurements (partially shirred back):
UK 14/EU 42/US 10
Bust: 38
Waist:32
Condition: Worn twice by me. No flaws.
Proof of ownership: here
Close-up of bodice: here


Baby The Stars Shine Bright El Dorado JSK II in Blue - £100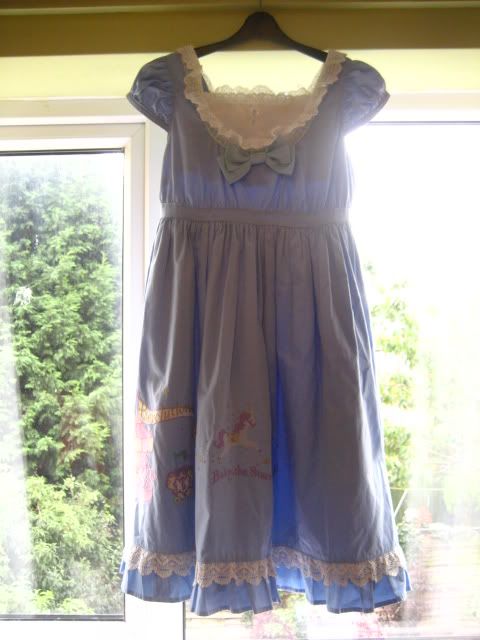 Measurements (partially shirred back):
Bust: 34-38
Waist: 27-32
Condition: Pre-owned. Worn twice by me. No flaws.
Proof of ownership: here (label-shot here)


Angelic Pretty Milky Chan Ribbon JSK in Brown - SOLD


Measurements (fully shirred back):
Bust: 34-40
Waist: 27-35
Condition: pre-owned, never worn by me. No flaws.
Proof of ownership: here (label-shot here)


Angelic Pretty Heart Pocket JSK in Deep Pink - £100


Measurements (partially shirred back):
Bust: 34-38
Waist: 28-32
Condition: Pre-owned. Worn once by me. No flaws.
Proof of ownership: here (label-shot here)

Baby the Stars Shine Bright Ice Cream JSK in pink - £100


Measurements (partially shirred back)
Bust: 33-37
Waist: 25-31
Condition: Pre-owned. Never worn by me. No flaws.
Proof of ownership: here (label-shot here)

Full-sets:

Innocent World Animal Field JSK, Headbow and Socks - £200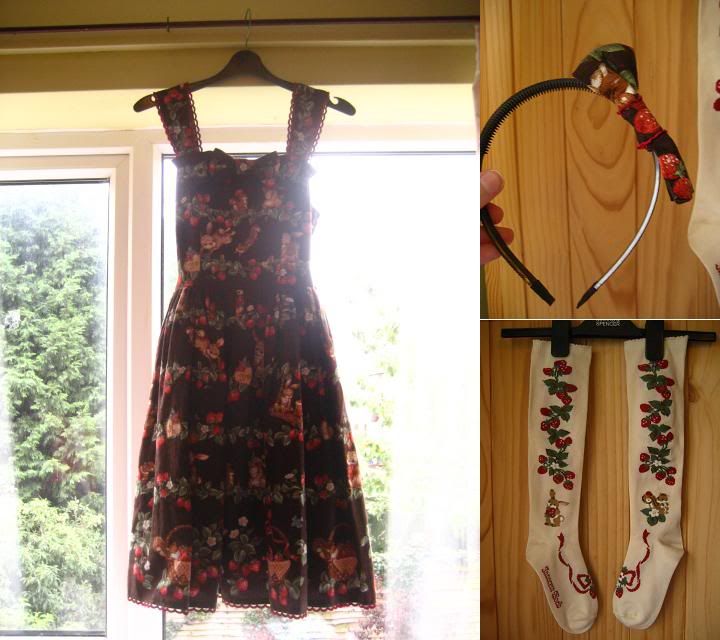 Measurements (partially shirred back):
Bust: 33-38
Waist: 25-30
Condition: Bought brand new. Worn once (socks have never been worn). No flaws.
Proof of ownership: here (label-shot here)


Skirts:

Bodyline Fairy From Forest in Pink - £15


Measurements (partially shirred back):
Waist: 25-31
Condition: Bought brand new. Never worn. No flaws.
Proof of ownership: here

Dream of Lolita Replica of an Innocent World print in Pink - £15


Measurements (partially shirred back):
Waist: 30-32
Condition: Bought brand new. Never worn. No flaws.
Proof of ownership here

Dream of Lolita Replica of Angelic Pretty's Wonder Cookie in Pink - SOLD


Measurements (partially shirred back):
Waist: 30-32
Condition: Bought brand new. Worn once. No flaws.
Proof of ownership here



Blouses:

Off-White Long-Sleeved Blouse from Anna House £25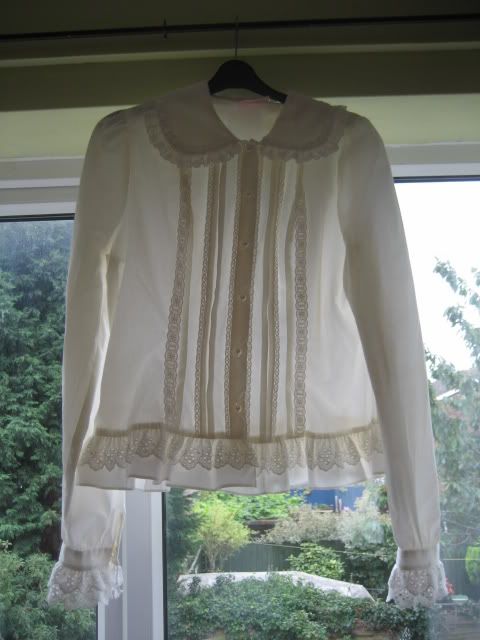 Measurements:
"XL"
Bust: 38
Waist: 32
Condition: Bought brand new. Worn once. No flaws.
Proof of ownership here

Pink Short-Sleeved Blouse from Anna House - SOLD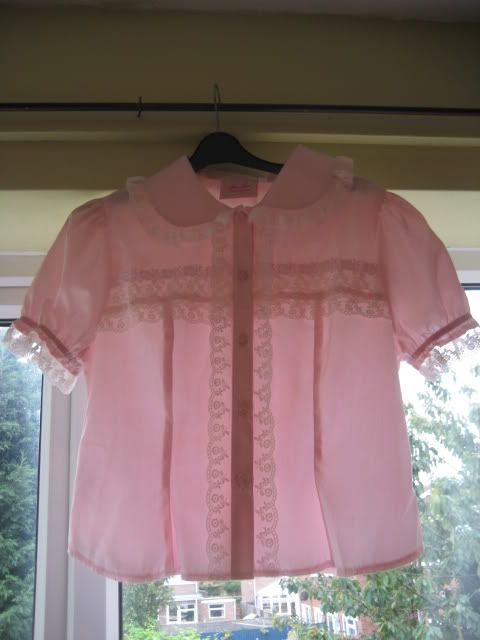 Measurements:
"L"
Bust: 36
Waist: 32
Condition: Bought brand new. Never worn. No flaws.
Proof of ownership here

White Short Sleeved Blouse from Dream of Lolita - SOLD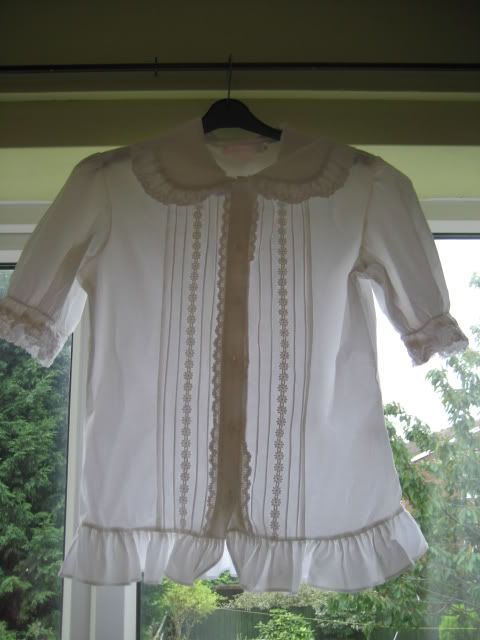 Measurements:
"XL"
Bust: 38
Waist: 32
Condition: Bought brand new. Worn twice. Originally had waist ties, but I removed them. Seam image here
Proof of ownership here

White Short Sleeve Blouse with Frill Ruff from Bodyline - £25


Measurements:
"4L"
Bust: 40
Waist: 40 (waist ties)
Condition: Bought brand new. Never worn. No flaws.
Proof of ownership here


Cardigans:

Bodyline cropped cardigan with long sleeves in brown, red, white and pink - ALL SOLD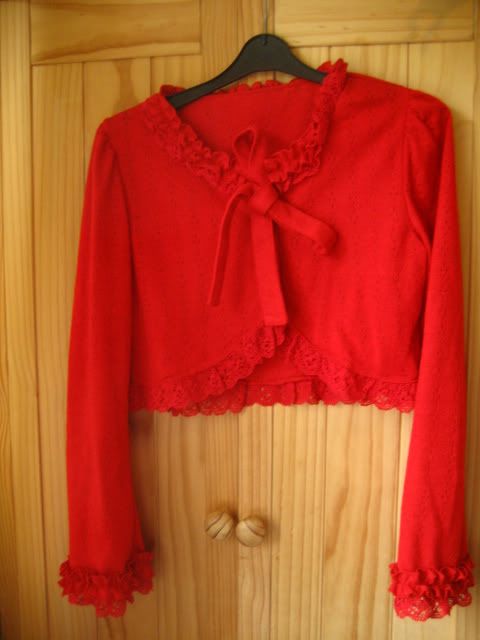 Measurements:
Bust: 36
Condition: Bought brand new. Brown has never been worn. Red, white and pink have been worn three times each. No flaws.
Proof of ownership: red white brown pink

Other:

Innocent World tote bag in black - £20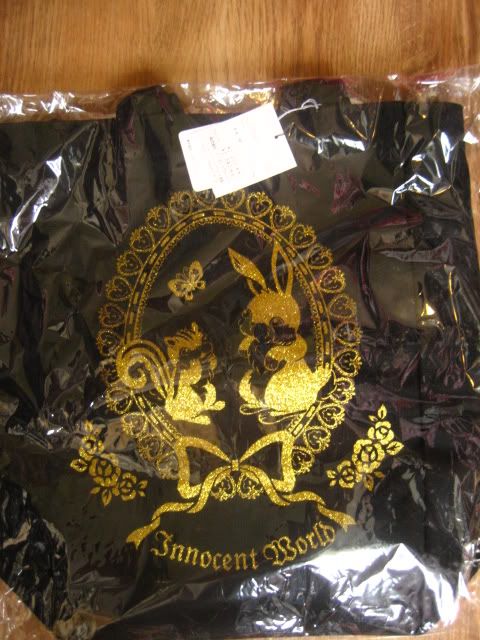 Condition: Bought brand new. Never used. I ordered it in cream and they sent it in black so I've just kept it in it's packaging!
Proof of ownership here

General:
I have priced the items at what I see as a fair price. All reasonable offers will be considered.
All payments via paypal!
All items come from a no smoking house. I have a cat, and although I have checked I cannot guarantee all items are cat-hair free.
Please include your feedback link and general area for shipping.
My feedback can be located here: http://eglfeedback.livejournal.com/945597.html

Trades:
I am leaving lolita, however I will consider trades. I now wear 40s-60s fashion and would love to trade one of my items for something along in this style. If you wish to trade Lolita clothing, I am particularly looking for Metamorphose's "Vintage Poodle", "Gingham Cherry", or apple print JSK or anything else in a vintage-style. Before offering a trade, consider that my measurements are 39-32-40!

Shipping:
All items are priced excluding shipping.
Unfortunately the British Post Office doesn't offer tracked postage outside of the UK. I can offer Signed For or Recorded Delivery.
I would prefer to sell to UK buyers.
I live in Cambridgeshire so if you would like to collect it from me, please send me a message to discuss a time and place.
I am going to the Post Office on Thursday 25th. After this I will not be able to go until Tuesday 30th.

Thank you!