o Prices are in CAD and include paypal fees
o Feedback can be found on my journal : http://swtgreentea.livejournal.com/1344.html as well as on the new eglfeedback database here: http://community.livejournal.com/eglfeedback/194205.html
o I am willing to do installment plans
o I have the right to refuse a sale or request


o Shipping - Please leave your state or country (international) for an accurate shipping quote. Shipping to Canada/US is usually between $10-20 depending on the item.


Sales

Angelic Pretty Miracle Candy OP Set $360 $300 obo

Set Includes: Angelic Pretty Miracle Candy OP
Angelic Pretty Miracle Candy headbow
Secret Shop replica Miracle Candy knee socks

Measurements: Bust: 88cm (35") Waist: 68cm (27")

The dress in in excellent condition. Worn a few times and carefully handwashed. The print is vibrant and glittery and the OP has two hidden pockets! There is no shirring on this dress so please make sure you fit in the measurements before purchasing. The Secretshop socks are a perfect replica of the original Miracle Candy socks. The socks have been worn once and washed as well.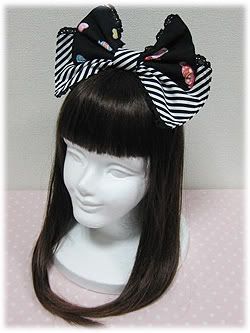 Proof of Ownership: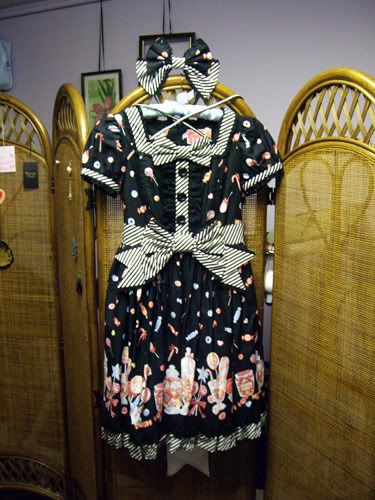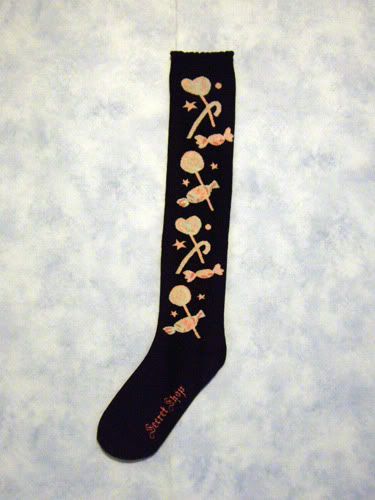 AP Strawberry Pochette $80


Secret Shop Sweet Cake Shoes size L $60

Bought from qcute ages ago. Worn a few times but too snug for me.




Btssb Alice in Ribbon Kingdtom Skirt $130 SOLD

Waist: 27 inch, shirring and waist ties in back
Worn twice and washed. Has a built in petticoat and is cute but not my style.




Btssb Logo Socks $15 SOLD

Tried on but never worn out. They match the dark red on the skirt perfectly.




Bodyline Bag $40

Great size for all your stuff. 12 x 9 x 4




IW polkadot OP $150

Bust: 34
Waist: 27

Chiffon OP with a cotton lining. Shirring and waist ties in the back and fits an IW size M. The fabric is super soft and swishy and the net lace is very pretty. There is a small snag on the shoulder but otherwise there are no visible flaws.




IW blouse $65
Bust: 32
Blouse with detachable sleeves. Shirring and waist ties on back.




HMHM Chandelier JSK $75 SOLD
Bust: 34
Waist: 28
Length: 35

Ordered from taobao with custom measurements and waited forever for this. When it arrived the dress was way too big and they also forgot to sew on the waist bow. To make it fit I put in a shirring panel in the back as well as added a pinback to the waist bow. It fits much better now and is comfier but it isn't one of my favorites so I am letting it go. I am not a professional seamstress so please keep this in mind.




Btssb Cutsew $35 SOLD
Fits a US size S/M. The print is glittery and works well with casual and fairy kei.




Offbrand Bolero Jacket $20
Fits a US M. Meant to be worn open.