my egl feedback

Please read this first!
* all prices in USD
* I do not accept payment plans at this time
* first to leave paypal address gets the item
* no trades



DS: AP lavender bolero: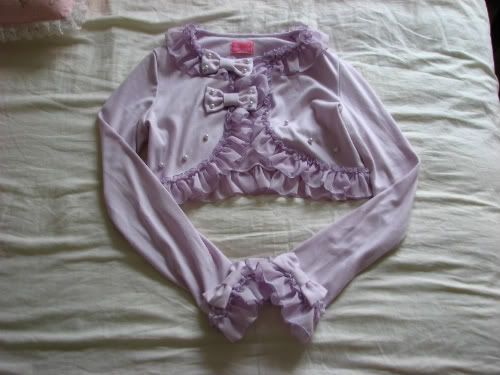 free bust
length: 33cm / 13in
sleeve length: 60cm / 24in

NWOT never worn outside, only tried on twice. purchased directly from Japan through a shopping service.
I dont think it suits me very well so I'm selling it to someone who wants/can use it.


$185 including shipping

Thanks for looking!