-EGL Feedback
(
+20
, 100% Positive)
-Shipping from Toronto, Canada
-Prices are in
CAD
-Paypal fee and shipping is NOT included.
Please ask for a shipping quote.
-I ship internationally.
-USA buyers have priority because its cheaper to ship there than within Canada (weird!)
-Available for local pickup in Toronto.
-Smoke and pet free home.
-I accept Paypal and Email Money Transfer.
-Items go to the first person who gives me their paypal address and can pay full price.
-Sorry, no holds. No payment plans at this time :(
-Invoices must be paid within 24 hours.
-Not responsible for lost packages if you purchase un-tracked shipping.
-I will consider reasonable offers,
but priority will go to whoever will pay full price first.
Shipping
Info:
Packages will be shipped with standard, non-tracked, postage.
If you need tracking, it costs quite a lot more, please ask.
Tracking is only included for Canadian buyers.
Angelic Pretty Tiara Rose OP in Lavender w/ choker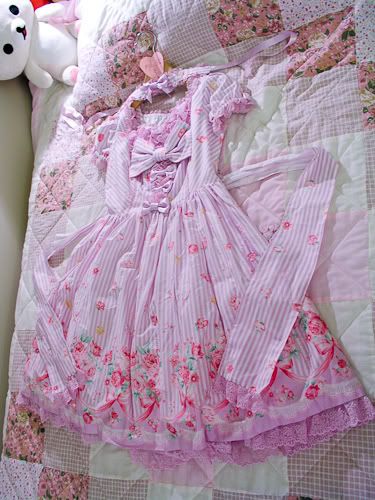 Detail shot
Never worn, only tried. I am the second owner. Perfect condition!
$250
CAD
Angelic Pretty Fruits Parlor OP in Pink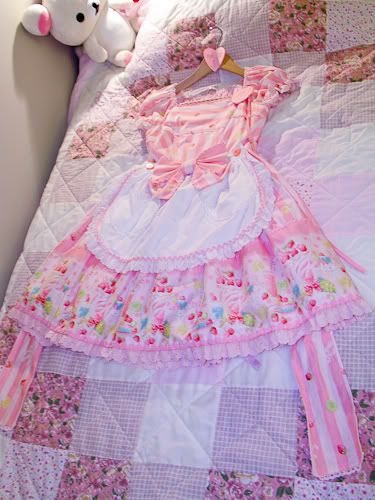 Close up of Pin
Damage 1
,
Damage 2
Stain
I bought this off the comm, and the damage to the lace at the back had already been done. There is a small barely visible tea stain on the chest, which I haven't cleaned, but should be easy enough to get rid of.
From hellolace: The lace has a strawberry pattern. The chest heart brooch, apron and
the waist ribbon are detachable. The dress has back shirring.
$200 CAD -- OBO
(Currently 2 offers)
Bodyline Soft Cream JSK in Mint (Size M)
SOLD
Handmade Ice Cream Rings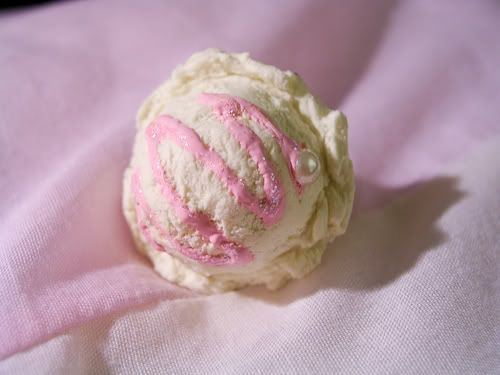 I take custom orders for flavors of your choice!
These are each individually sculpted by hand, no molds were used! Adjustable, nickel free ring base.
Please check out my Etsy Listing for more pictures of flavor samples.
$10 each.
Angelic Pretty Pink Bangles: Milky chan & Dreamy Bunny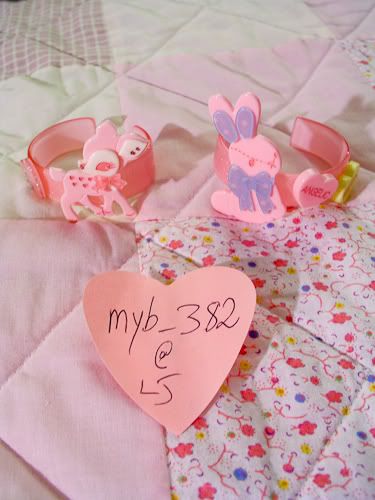 Brand New, Never Worn. Perfect condition!
Pink Milky chan bangle: $55

Dreamy Bunny Bangle: SOLD
DT: Black Jewelry Jelly Headbow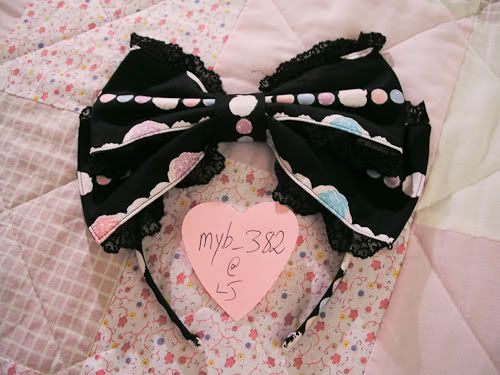 I would like to trade for the sax headbow.
If there are no offers, the price is $45 CAD
EOS Dolly eye Circle Lenses in Blue
(Plano)
These are brand new, in sealed bottles. Authentic Korean lenses from EOS.
They are very opaque lenses, and vibrant too -- good for dark eyes. EOS lenses are well known for their comfort as well.
These lenses are PLANO (no prescription) but these lenses are available in prescription. You may pre-order through my Facebook store HERE.


$20 CAD for 1 pair.