Hello!

Things of Note:

I. Shipping is for within the U.S. If you want something shipped internationally, please ask. I will happily combine shipping, as well.
II. I'd prefer to do the transaction over Paypal.
III. I'm not really open to trades, but offers are considered...
IV. I have a cat at home. The clothes are clean and cat-hair free (of course!), but I thought you ought to know in case you have really severe cat allergies.
V. Items will go to the first buyer to leave their PayPal.
VI. You probably want to see my feedback... so here it is!
http://community.livejournal.com/eglfeedback/593169.html

Proof of Ownership: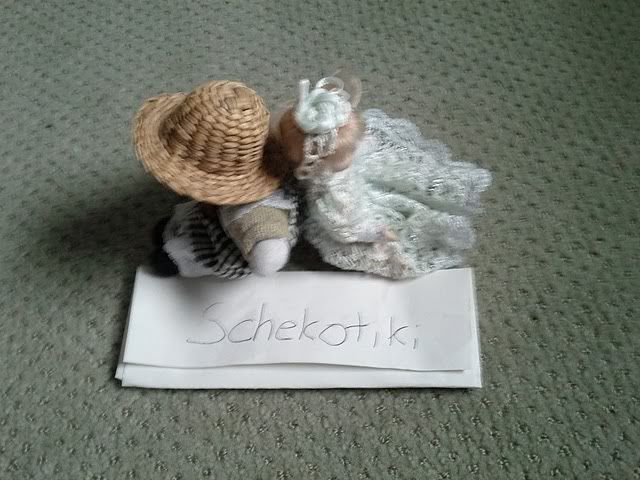 Innocent World Flower Garden Blouse: $65 plus $6 domestic shipping.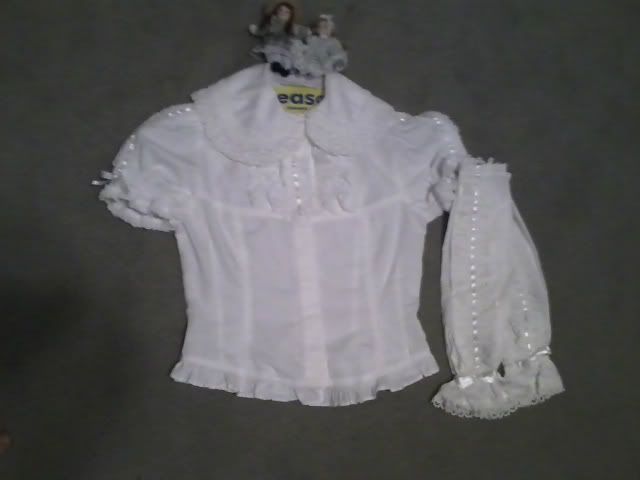 Dreadful cell phone camera proof photo, and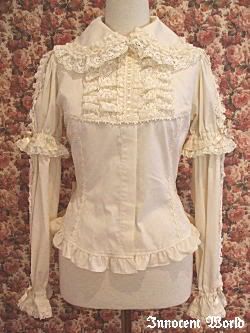 much nicer stock photo.

This blouse is terribly cute and a sweet lolita staple--I'm sorry to see it go, but I'm moving towards more classic looks. It's been freshly dry-cleaned and has no stains or rips. It's in perfect condition except for the fact that its waist-ties are missing (hence its low price).
I was told it was an IW size small, but it seems a little bigger than that--36 inch bust and 29 inch waist.

Candy Violet classic pink skirt$: 58 45 38 plus $6 domestic shipping



Aw, this is a classic! I bought it new from Candy Violet back in my beginner days, and though I'm moving away from sweet, I think this is a beginner's/staple piece in the best way (gorgeously made and very versatile). Its only flaw that I could find was a slight discoloration on the rose lace, but this was very difficult to photograph and is not noticeable when worn.
Thank you! Have an excellent day.