-I can draw you/your friends/OCs/fancharacters/etc -You claim a spot as soon as you pay. Slots are on a first-to-pay basis. -Prices vary slightly based on design complexity. Send me a ref/photo link and I'll tell you where you stand. (Short hair with jeans and a hoodie? Probably $7. OTT sweet lolita with split hair, accessories, and detailing on the dress? Probably $10.) - I will not do any complex prints/patterns on clothing this round. -I'm cool if you give me the option to change/design the outfit. If you'd like a certain colour or motif or whatever, let me know. -My style tends to fluctuate so keep that in mind. -This works best on cuter characters. I can chibify your burly lumberjack OC, but it might turn out awesome awkward.
Commissions will usually be finished around one week for sketch, and two weeks for colour, (at the most) as soon as I start. (I try to do them in order) Please also keep in mind that I am a full time student, and can get caught up in assignments that might cause commission delays. I will always inform you of when life is rearing its ugly head though.
Sketches:
$7-10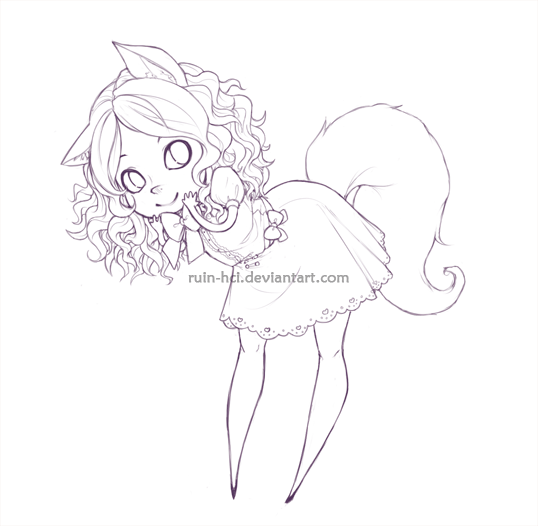 --------
Flat-ish colour:
Double the sketch cost. (so can range $14-20)
Examples: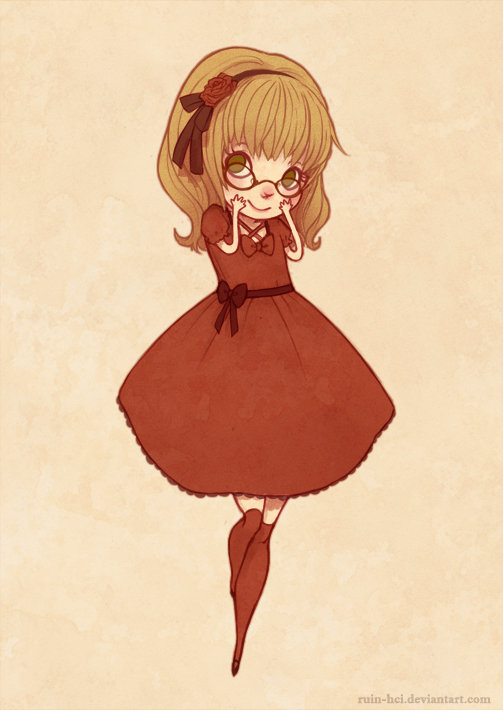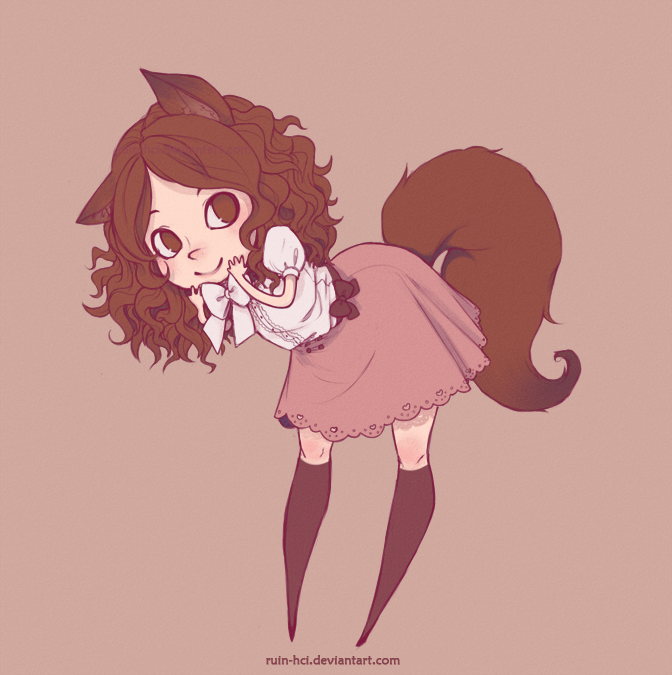 ---------- Please PM or leave a comment with what you want (sketch or colour), any referances (the more the better), and any other information you think is relavent. I will reply and give you a quote. If you agree to it, I will give you my PP address, and you will be added to the slot list as soon as you pay. I would prefer if you'd pay via personal-payment/gift to avoid fees, but if you feel more comfortable sending it regularly or want me to invoice you instead, that's fine as well. (just let me know!) Slots: 1. filled 2. closed Commissions are for personal use only, no commercial use is allowed. I have full rights to upload your commission online/portfolio use.
But HCI, I don't want a gross chibi. Can you draw me a 'normal' style person instead? 90% of the time, the answer to this would be no. I haven't taken fullbody normal commissions in over a year haha. But right now I'm struggling with school funds, so I'll say yes, but it will take a little longer and I don't really have any recent refeences as examples. Coloured would be a flat $30. I will only take one of these, and it will be at my discretion, so let me know if you're interested in that!
And since I always get a few people asking, here's my dA: ruin-hci.deviantart.com/ If you have any questions, please ask, thank you!