terms of sale:
-Prices are in USD
-Shipping is NOT included
-If you wish to purchase an item please tell me your location/ zip code so I can calculate shipping
-Insurance and tracking is extra, please let me know if you want these services.
-I am not responsible for damaged,lost or broken items once shipped.
-Shipping prices include packaging materials and delivery confirmations (within us)
-I accept paypal only, no e-checks
-Items go to the first person who supplies me their paypal address
-No holds
-No trades, please don't ask
-No local pick up
-I am currently NOT accepting offers
-I am currently NOT shipping to Italy
-I will only ship to the UK fully insured and tracked!(starts at $30)
-Invoices must be paid within 24 hours
-I reserve the right to refuse sale to anyone
-If you commit to buy and then cancel the invoice, I will leave you negative feedback!
-Colours may differ slightly due to monitor settings
-All sales final. So ask any questions before you buy!
*International buyers, if you wish to have your item shipped first class, I will only accept paypal payment as a gift*
feedback http://community.livejournal.com/eglfeedback/217351.html


Angelic Pretty Lyrical Bunny pouch pink
$170
condition:new with tagsSOLD


Angelic pretty tokimeki headband blue
$46SOLD


Angelic pretty x hello kitty headband pink
$55
condition: usedSOLD


Angelic pretty barrette pink
$45
condition: used
the barrette is glued on in the middle, sewn on the sides, this is how i received it.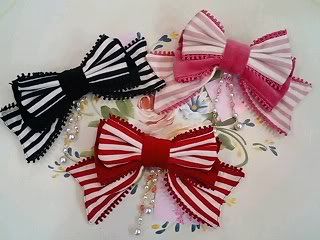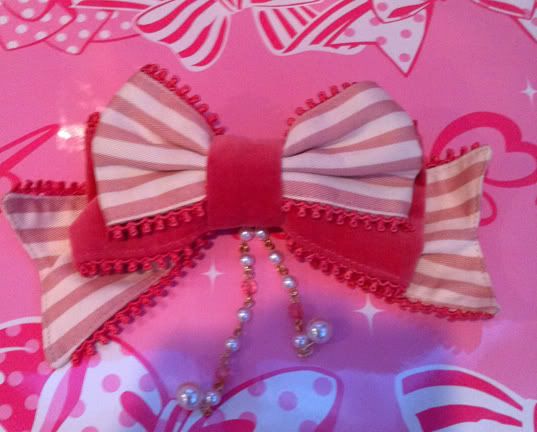 Angelic pretty star shower socks sax
$55
condition: new with tagsSOLD


Angelic pretty fruits parlor OTK socks mint
$47
condition: new without tagsSOLD

infanta strawberry halter dress/ headbow off white
$75
condition: used
i would not recommend this for more than a 34" bust 25" waist
has front and back removable bows, back shirring
one of the straps has blue marking lines along the stitches, the marks are darker on the underside of the strap.its looks like a bluish shadow in the images, it came that way. see pictures
SOLD

innocent world cat necklace antique gold
$35
condition: new with bag
SOLD

BTSSB Lilian Strap blue
$23
condition: new without tagsSOLD


**shipping for ONE pair of wrist cuffs within the US is $3.50. international buyers please ask for rates**

pony lace wrist cuffs
lavender x blue
$15
condition: newSOLD

sliver crown lace wrist cuffs
light purple x pink
$13.50
condition: newSOLD

small bow silver crown lace wrist cuffs
dusty purple x off white
$13
condition: newSOLD

chocolate bow lace wrist cuffs
off white x dark brown x gold
$14
condition: newSOLD

pink chocolate lace wrist cuffs
pink x brown x gold
$13
condition: newSOLD

coco lace wrist cuffs
light brown x medium brown x gold
$14
condition: newSOLD

music note lace wrist cuffs
white x black
$14
condition: newSOLD

handmade blue shawl/ bow set
$13
condition: used
this is an older piece of mine and is not perfect, the ruffles aren't all even, the price reflects that
SOLD

cookie hair clips
set of two
$4
condition: newSOLD


Star candy pink
set of 4
condition: new
$4SOLD

Candy rabbit hot pink x black
set of 4
$4
condition: newSOLD

Purple crown bows
set of 2
$4
condition: newSOLD

lock and key clips light blue
set of 4
$4
condition: new
SOLD

Sailor button bows black x white
set of 4
$4
condition: newSOLD

Strawberry flower clips
set of 4
$4
condition: newSOLD

Yellow candy clips
set of 4
$4
condition: newSOLD

Flower pony O light blue
set of two
$4
condition: new
SOLD

links to previous sales
http://egl-comm-sales.livejournal.com/15817445.html
http://egl-comm-sales.livejournal.com/15758681.html
http://egl-comm-sales.livejournal.com/15684476.html