I ship from the UK and accept payment in £GBP only through paypal.
No trades or payment plans. I'm replacing my sweet wardrobe with classic so need the money.
Feel free to ask any questions.

Feedback; http://eglfeedback.livejournal.com/377405.html

Angelic Pretty Sax Memorial Cake JSK w/Headbow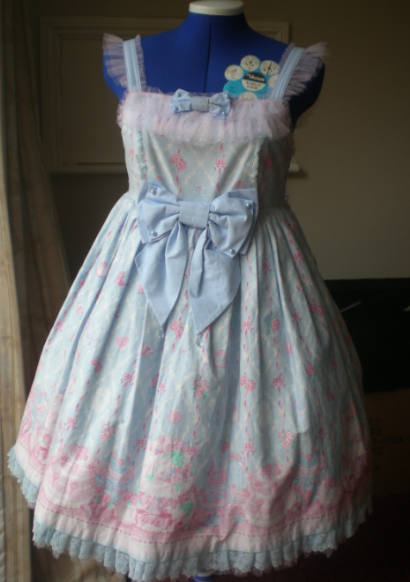 The dress will fit standard brand sizing. I would say 25-31 inch waist, 32-37 inch bust. If you can fit into AP then you can fit into this as there is shirring on the back.
It is in great condition, there is just one imperfection which I have photographed. I have only worn the dress once to a meetup, then handwashed it.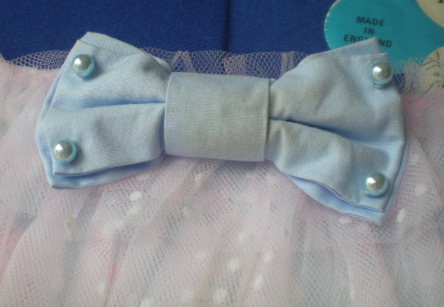 There is a small mark on the bow on the chest. The previous owned said it was from makeup. It isn't noticeable from a distance and took me quite a while to find it. There is also a slight mark on the larger bow on the front, but it is not very noticeable.




Close up of the print. It is so elegant but also sweet.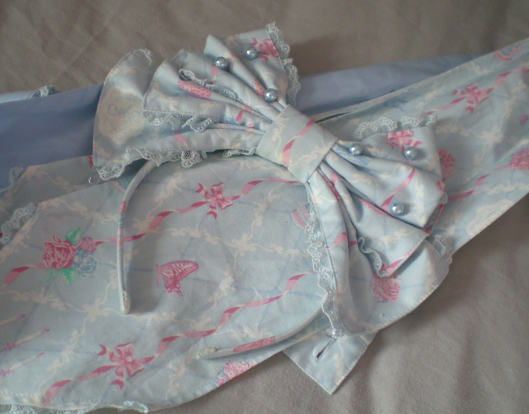 Headbow, waist ties and neck ties. The bow is slightly paler underneath.

(bad) Proof photo; http://i240.photobucket.com/albums/ff16/pinkieh77/Photo619.jpg

I am asking £165 for the dress, as that is how much I originally paid.
Shipping within the UK: £5
Shipping anywhere else: £7

Thanks for looking!