TERMS OF SALE
♥ ITEMS: I am helping a friend sell off some of her unwanted items. All of her items for sale are currently in my posession, and will be shipped by myself. All items come as shown in the photograph unless otherwise noted. Please ONLY ask about measurements or additional photographs, if you are serious about the sale.

♥ TRADES: Priority goes to customers willing to pay the full asking price for an item. If an item is up for trade, it will be noted in the listing, along with whatever items I would prefer to trade for. If an item is up for trade, you may feel free to offer other BRAND items not on the preferred trades list. I am NOT interested in offbrand, handmade or BODYLINE items.

♥ PAYMENT: I ONLY accept payments through paypal. Prices include paypal fees. Priority will go to whichever buyer will pay the bin price, and leaves their paypal first. I will consider holds on items over 100 USD with a 20% non-refundable deposit.

♥ SHIPPING: Each item has two prices listed that include include Domestic/International shipping with tracking respectively. I will only ship via EMS to other countries. All items will be shipped out within 10 days of payment. If you need an item to be shipped faster, please let me know.
♥ FEEDBACK: You can find my feedback in the following places:

[COMMUNITY FEEDBACK][LOLIGOTHDBS][LIVEJOURNAL]

SALES


Angelic Pretty Triple Tart JSK in RED


Description: I bought this JSK directly Angelic Pretty, but have never worn it. It has a fully shirred back, and shirred straps.
Measurements: Up to 41in bust, 32in waist
Trades: Sugar Pansy JSK in MINT/LAV; FRENCH CAFE JSK in BLUE, Triple Tart JSK I in RED, Sweet Jam JSK in YELLOW, or other BRAND offers.
Price: [USA: 320USD Shipped OBO || International: 345USD Shipped OBO]

Baby the Stars Shine Bright Cherry Cherry Fallin Cherry Ribbonetta JSK in WHITE , L-Size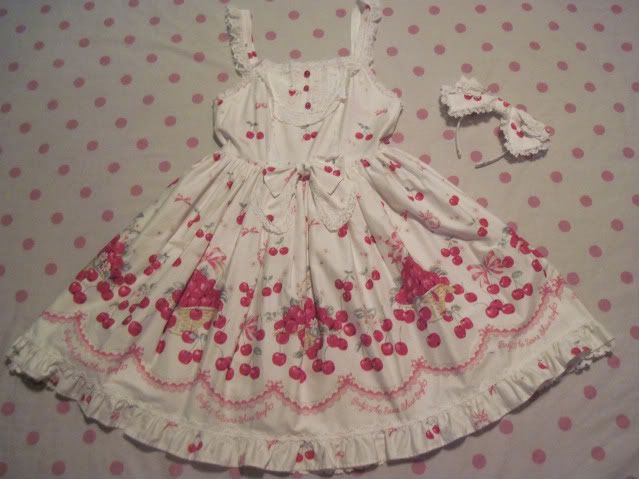 Description: I bought this JSK from Baby the Stars Shine Bright on reserve, and have worn it out once. It is in excellent condition. The straps are detachable, and the back is partially shirred.
Measurements: Up to a 40in bust, 32in waist.
Trades: BTSSB Pocket Embroidery JSK II in BLACK or JSK III in NAVY or BLACK, or other BRAND offers.
Price: [USA: 225USD Shipped OBO || International: 250USD Shipped OBO]

Metamorphose Room Print OP




Description:Second owner, worn only a handful of times. Great condition. No visible flaws.
The back has shirring and it has a removable collar.
Measurements: Max bust 38 inches, Max waist 35 inches
Trades: ABSOLUTELY NO TRADES
Price: [USA:200 USD Shipped OBO || International: 225USD Shipped OBO]

Pink BTSSB Cutsew



Description:First owner, never worn. Like new condition, no visible flaws.
Measurements: Bust: 36cm (14inch)
Waist: 37cm (14.5inch)
Length: 42cm( 16.5inch)
Shoulder to Shoulder: 37cm (14inch)
Trades: ABSOLUTELY NO TRADES
Price: [USA: 50 USD Shipped || International: 65 USD Shipped]

White BTSSB Cutsew



Description:First owner, never worn. Like new condition, no visible flaws.
Measurements: Bust: 36cm (14inch)
Waist: 37cm (14.5inch)
Length: 42cm( 16.5inch)
Shoulder to Shoulder: 37cm (14inch)

Trades: ABSOLUTELY NO TRADES
Price: [USA: 50 USD Shipped || International: 65 USD Shipped]

Black BTSSB Full Shirring JSK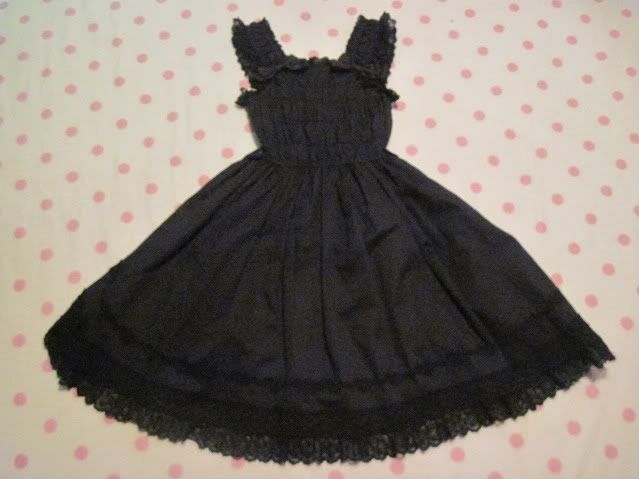 Description:Second owner, worn once. No visible flaws!
Full shirring
Measurements: 44in bust/waist
Trades: ABSOLUTELY NO TRADES
Price: [USA: 180 USD Shipped || International: 205 USD Shipped]

Red BTSSB Full Shirring JSK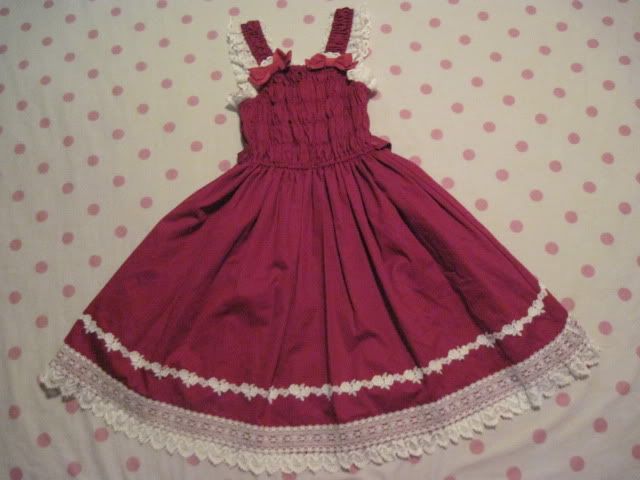 Description:First owner, worn once. No visible flaws!
Full Shirring
Measurements:44 inch bust max
Trades: ABSOLUTELY NO TRADES
Price: [USA:180 USD Shipped || International:205 USD Shipped]

BTSSB El Dorado JSK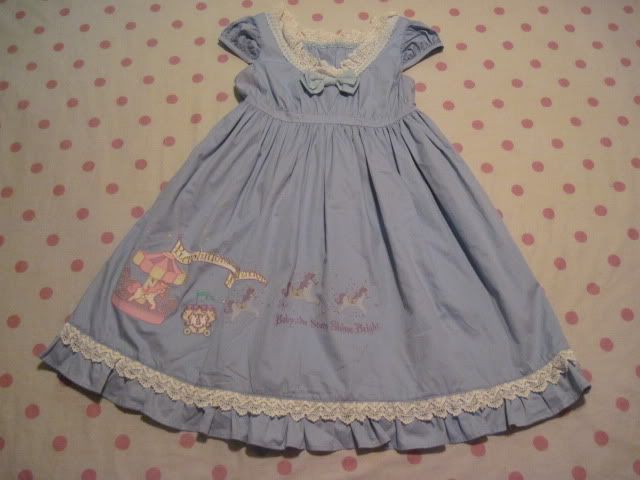 l

Description:Second owner. Bib is missing (price reflects that), perfect condition otherwise. Never worn by me.
Measurements:94cm length,
86cm bust,
70~80cm waist
Trades: ABSOLUTELY NO TRADES
Price: [USA:125 USD Shipped || International:150 USD Shipped]

Angelic Pretty Happy Garden Cutsew + Skirt
SOLD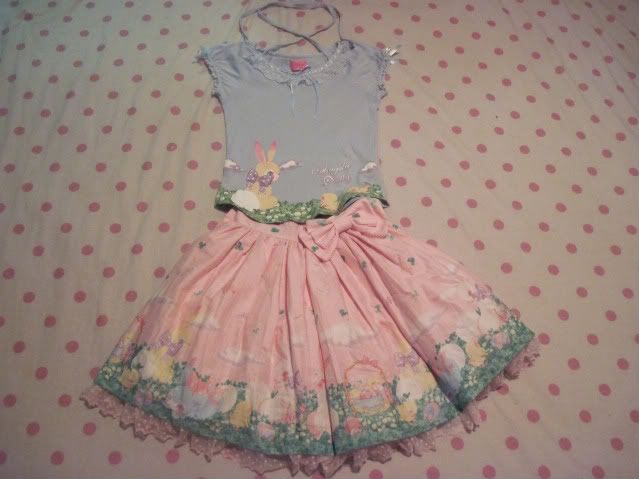 Description:Second owner, never worn by me. Perfect condition. No flaws!
Trades: ABSOLUTELY NO TRADES
Price:
CUTSEW [USA:50 USD Shipped || International:60 USD Shipped]
SKIRT [USA: 110 USD Shipped || International: 135 USD Shipped]


Red Riding Hood JSK - SOLD


Description:Second Owner, never worn, perfect condition
Measurements:Bust: 92~98cm
Waist: 76~82cm
Length: 92cm
Trades: ABSOLUTELY NO TRADES
Price: [USA: 350 USD Shipped OBO || International: 375 USD Shipped OBO]

Baby Secret Cake Factory Set - SOLD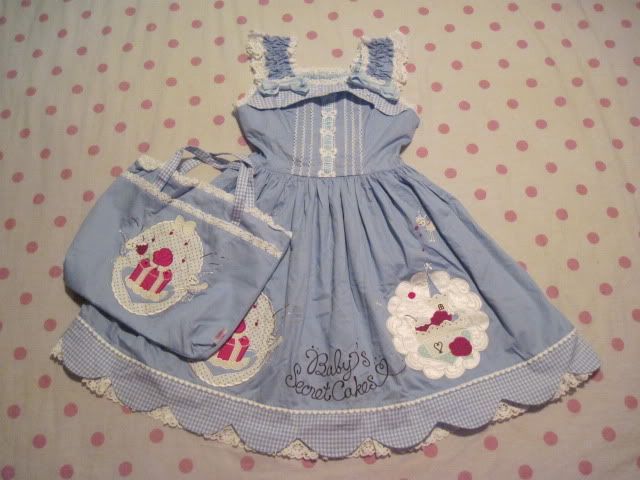 Description:First owner, never worn. Perfect condition
Measurements: 87cm length,
82~90cm bust,
74~82cm waist
Trades: ABSOLUTELY NO TRADES
Price: [USA: 165 USD Shipped || International: 190USD Shipped]

MAM Cardsuit Blouse



Description:Second owner, never worn by me. Slight yellowing on the inside of neck, Not visible when worn. Sleeves are detachable
Trades: ABSOLUTELY NO TRADES
Price: [USA: 50USD Shipped || International:60 USD Shipped]

White Pony in Sweet Dreams JSK - SOLD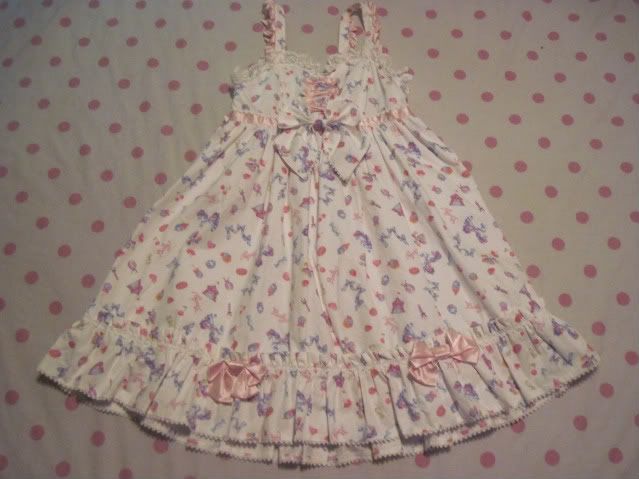 Description:Second owner, worn once. Perfect condition.
Measurements:92cm length,
83~92cm bust,
76~86cm waist
Trades: ABSOLUTELY NO TRADES
Price: [USA:180 USD Shipped || International:205 USD Shipped]

Pink AP JSK - SOLD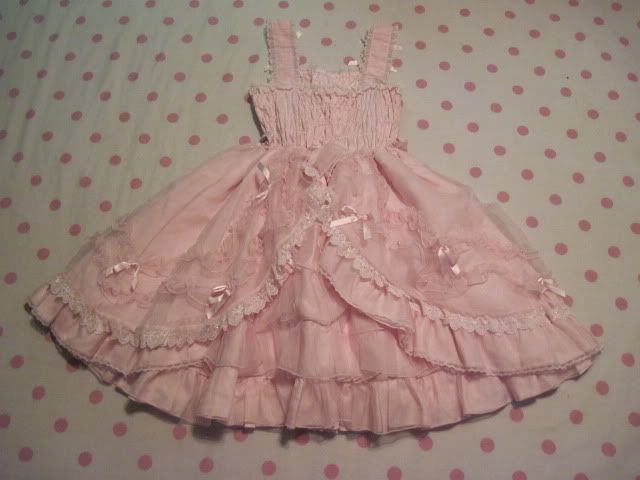 Description:Second owner, worn only a handful of times. Great Condition. Lots of ruffles and detailing. Fully Shirred
Measurements: 44 inch bust Max
Trades: ABSOLUTELY NO TRADES
Price: [USA: 125 USD Shipped || International: 150 USD Shipped]

Metamorphose pink JSK - SOLD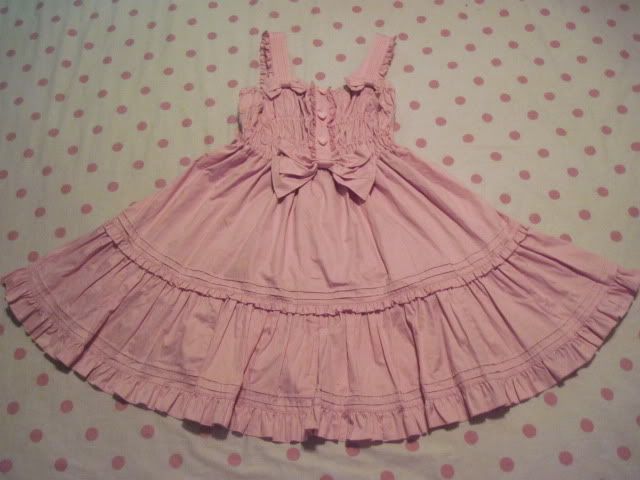 Description:First owner, worn once. Great condition. No flaws whatsoever
Measurements: 44 inch bust max
Trades: ABSOLUTELY NO TRADES
Price: [USA:125 USD Shipped || International: 150USD Shipped]

Mint BTSSB OP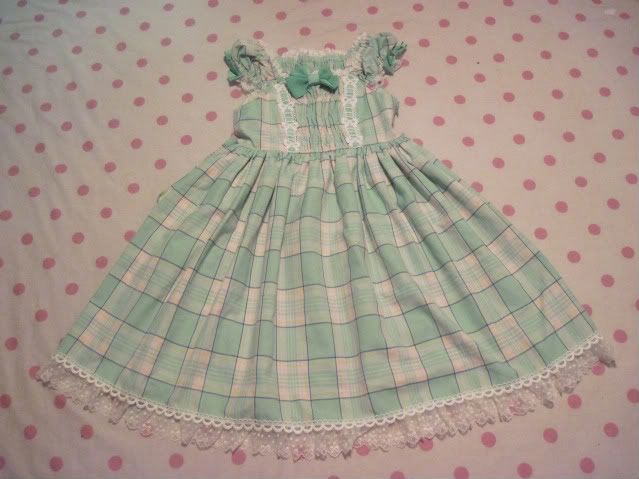 Description:First owner, never worn. Perfect condition, partial shirring.
Trades: ABSOLUTELY NO TRADES
Price: [USA: 120 USD Shipped || International:145 USD Shipped]

Tiara Rose JSK + headbow - ON HOLD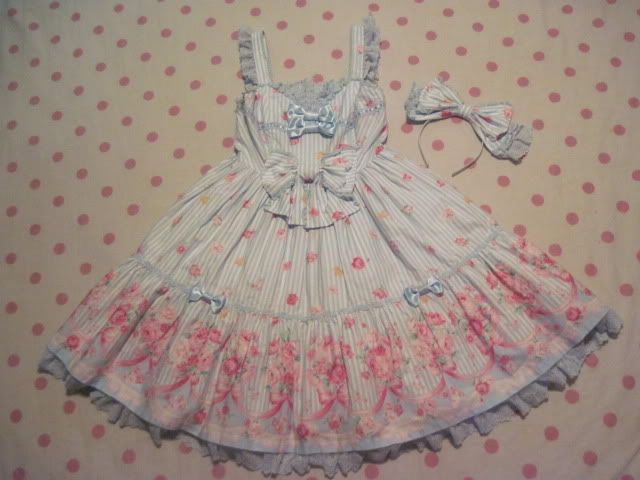 Description:Second owner, no visible flaws. Worn once. Has full back shirring
Measurements: 88cm + 3.5cm (lace) length,
88~98cm bust,
68~78cm waist
Trades: ABSOLUTELY NO TRADES
Price: [USA:210 USD Shipped || International: 235 USD Shipped]

Blue Bodyline OP



Description:First owner, never worn. New with tags. GREAT Bodyline quality
Measurements: 41 inch bust max
31 inch waist max
Trades: ABSOLUTELY NO TRADES
Price: [USA: 70 USD Shipped || International: 85 USD Shipped]

Blue Bodyline Floral Skirt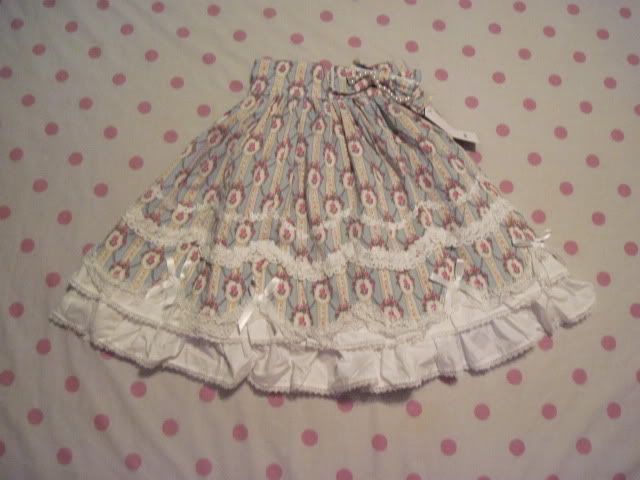 Description:New with tags, never worn, perfect condition
Measurements: 64-76cm
Trades: ABSOLUTELY NO TRADES
Price: [USA: 45 USD Shipped || International: 60 USD Shipped]

Pink Bodyline Floral Skirt




Description:New with tags, never worn, perfect condition
Measurements: 64-76cm
Trades: ABSOLUTELY NO TRADES
Price: [USA: 45 USD Shipped || International: 60 USD Shipped]