I'm located in Finland.
I'll pay by PayPal.
My feedback: http://community.livejournal.com/eglfeedback/1066633.html
A long-shot wishlist, but you can't find anything without looking for it! :) Please note that the colours listed are my preferences, but I may consider other versions as well.

Wanted: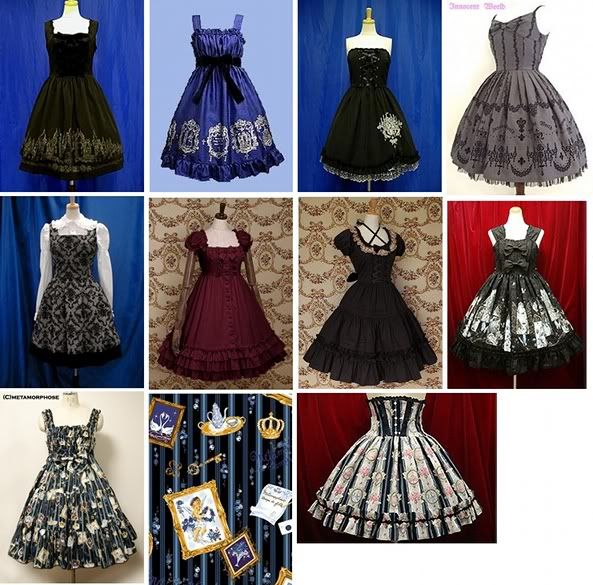 Alice and the Pirates:
Queen's Coach skirt in navy
Midsummer Night's Dream JSK I, JSK II or skirt in black
Innocent World:
Chandelier JSK or OP in gray
Metamorphose:
Royal Frame skirt (sorry, only found a picture of the JSK and the print) in blue
Moi-même-Moitié size 2 JSKs:
Chandelier in black x white
Cathedral in black x gray
Holy Queen in black x blue or blue x white
Print tweed JSK
Mary Magdalene:
Apollonia in strawberry
Morgane in black

Trade: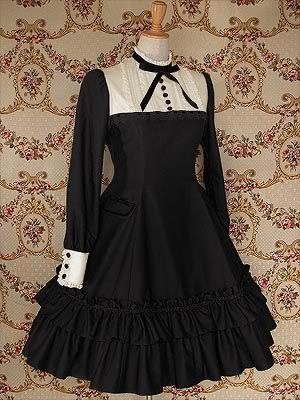 Mary Magdalene Enid OP in black x ivory (picture does not represent the actual shade of white)
I will trade this for any of the items listed above (and, if the items don't have the same value, I'll add/ask for some extra money, of course). Also open to offers (only classic & gothic items such as the ones listed, please!).